I've discovered that the older I get, the more amazing my mother gets. For a few years, my mother raised me as a single mom. I was too young to remember that time, and she never talked about it much. Whenever I would ask her questions about those years, she would just shrug her shoulders. In her mind, she just did what she had to do. Eventually we moved in with my aunt, and later my mom remarried.
A few months ago, I was visiting with my aunt. We were reminiscing about my childhood when my aunt suddenly became very quiet. She turned to me, her eyes brimming with tears, and took my hands in hers.
"Your mother made so many sacrifices for you," she said quietly. I nodded, but said nothing. I knew she wasn't finished. "We knew things were hard for her, but we didn't know how hard. Brandy — she would not eat so she could buy you food. She would do anything for you."
I sat on my aunt's porch, unable to speak. So many of my childhood memories involve food. Of my mother tearing up pieces of chicken on a bright pink plastic plate. Blowing on a bowl of steaming potatoes dotted with butter and pepper. Stirring a bubbling pot of spaghetti sauce on the stove.
I was too young to notice that sometimes her own plate was empty.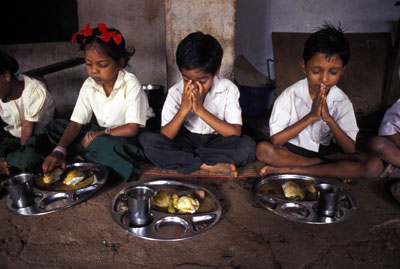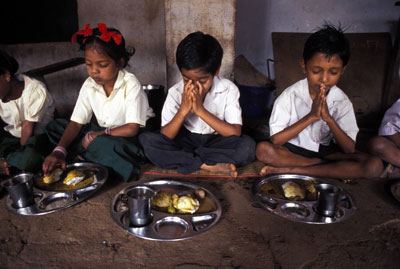 I know that my mother's story is not an isolated experience. I know that too well. I've read dozens of stories and reports about families literally starving to death. Of mothers sacrificing for their children day after day. To the point of death.
I'm not a mother yet. I don't know what it's like to love a child that completely — that sacrificially. But I do know that my mother had family who stepped in when things were bad. Sadly, mothers in poverty-stricken communities often don't have that same kind of support.
I will never be able to repay my mother for the sacrifices she made for me. But I can learn from her sacrifice. I can skip eating out and donate to a local food pantry. I can forgo my coffee shop visits and give to mothers desperate to feed their children.
I can give food to those who are hungry. Just like my mother did.