Food! It's part of our daily life and directly impacts our quality of life. The essential vitamins and minerals found in healthful fruits and vegetables allow our bodies to grow strong physically and mentally. They give us energy to learn, work, play and fight disease.
What we eat says a lot about our culture too. The diverse foods that adorn the tables of children around the world range from injera in Ethiopia to arepas in Colombia, from pupusas in El Salvador to adobo in the Philippines. What are one child's favorite foods may be unheard of to another child!
So we thought we'd ask some children who attend Compassion child development centers …
What are your favorite foods to eat?
Here's what they had to share.
Jane in Kenya: Mchicha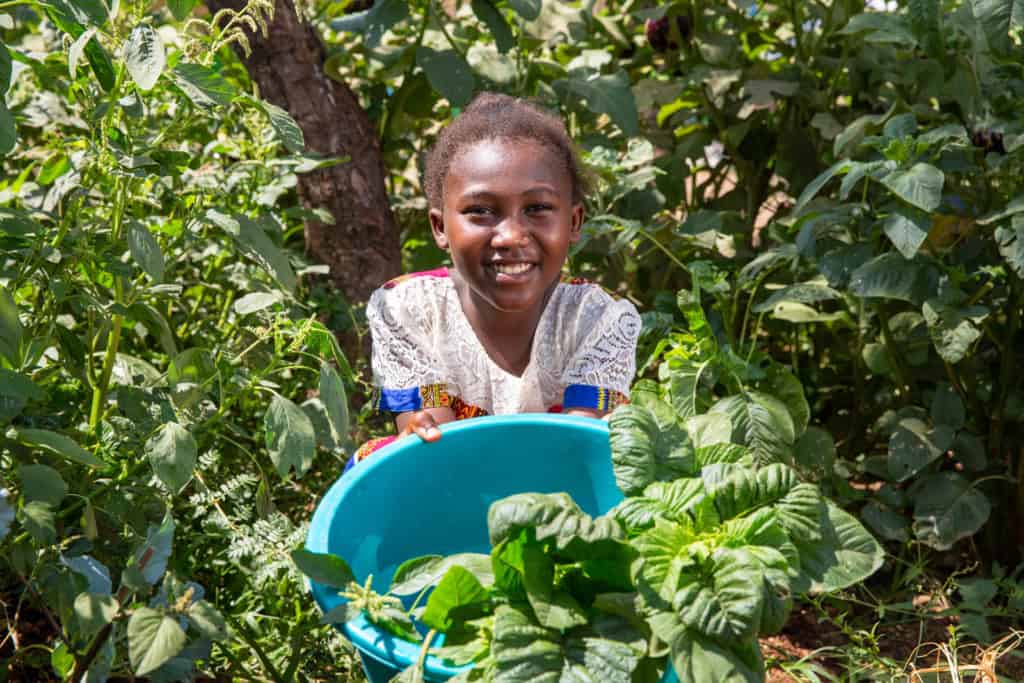 Jane in Kenya helps her family grow mchicha (also called amaranth) in their garden. The relatively new spinachlike leafy green is considered a superfood and is now harvested abundantly in Kenya and Tanzania. "It is good food for my body and very easy to plant," Jane explains.
Josué in El Salvador: Pupusas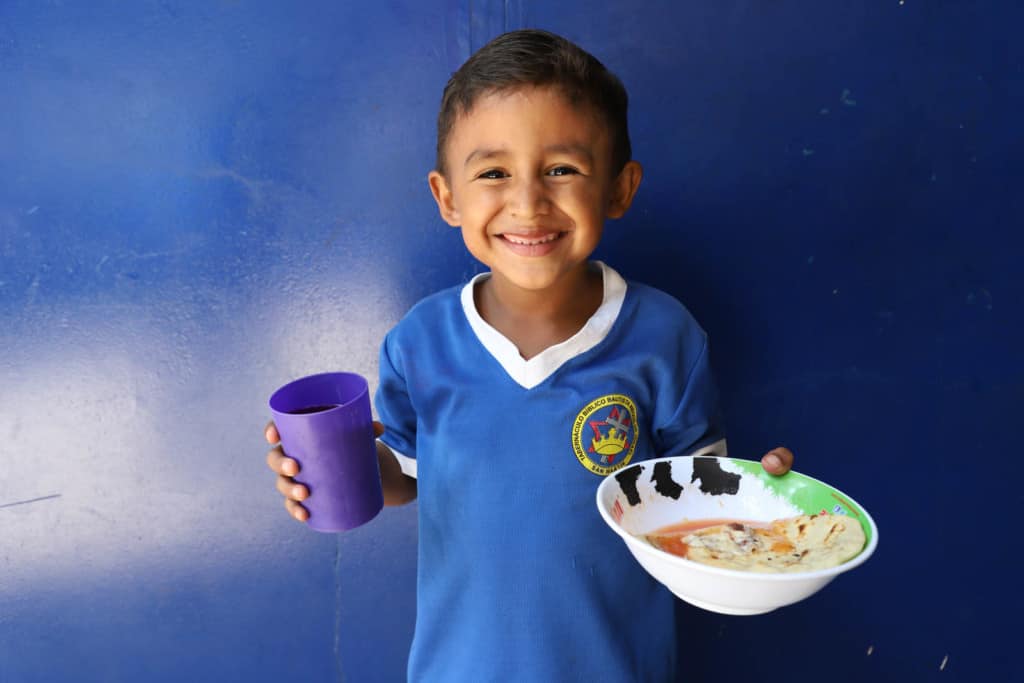 Compassion child development centers encourage children to eat healthful vegetables by incorporating them into their favorite traditional meals. In El Salvador, children like 6-year-old Josué enjoy pupusas stuffed with shredded carrots, squash and other green leaves that contain iron.
RECIPE: Bean and Cheese Pupusas
Angel in the Philippines: Buchi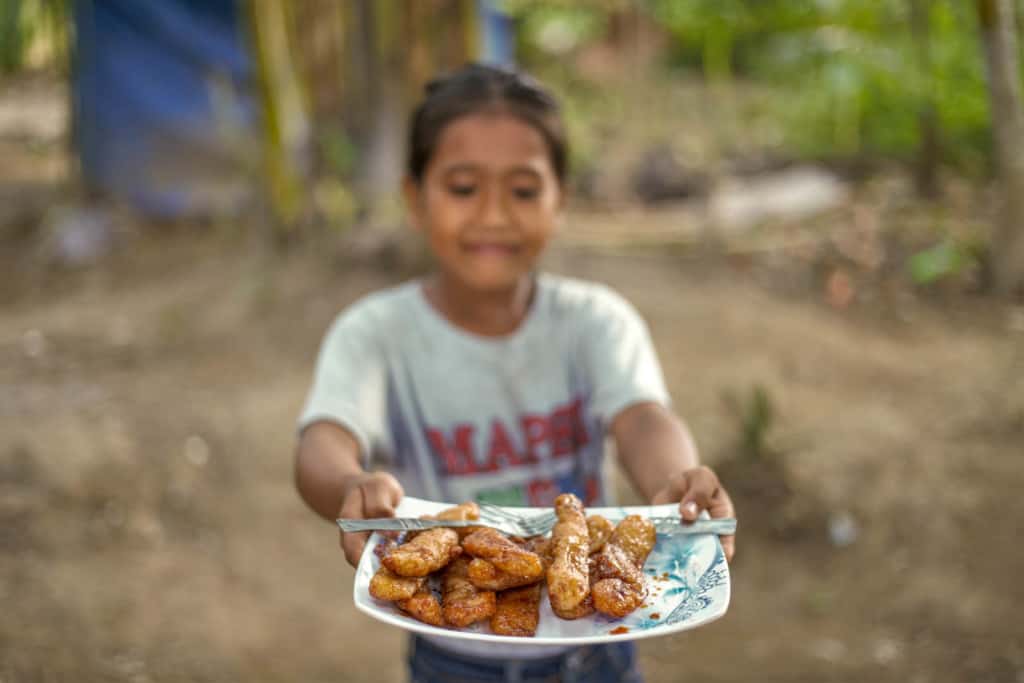 Angel in the Philippines holds a plate of buchi, which is a rice snack. Her mother cooks and sells it to help provide for her children, but it's also one of Angel's favorite foods.
Yomel in Peru: Salad and Potatoes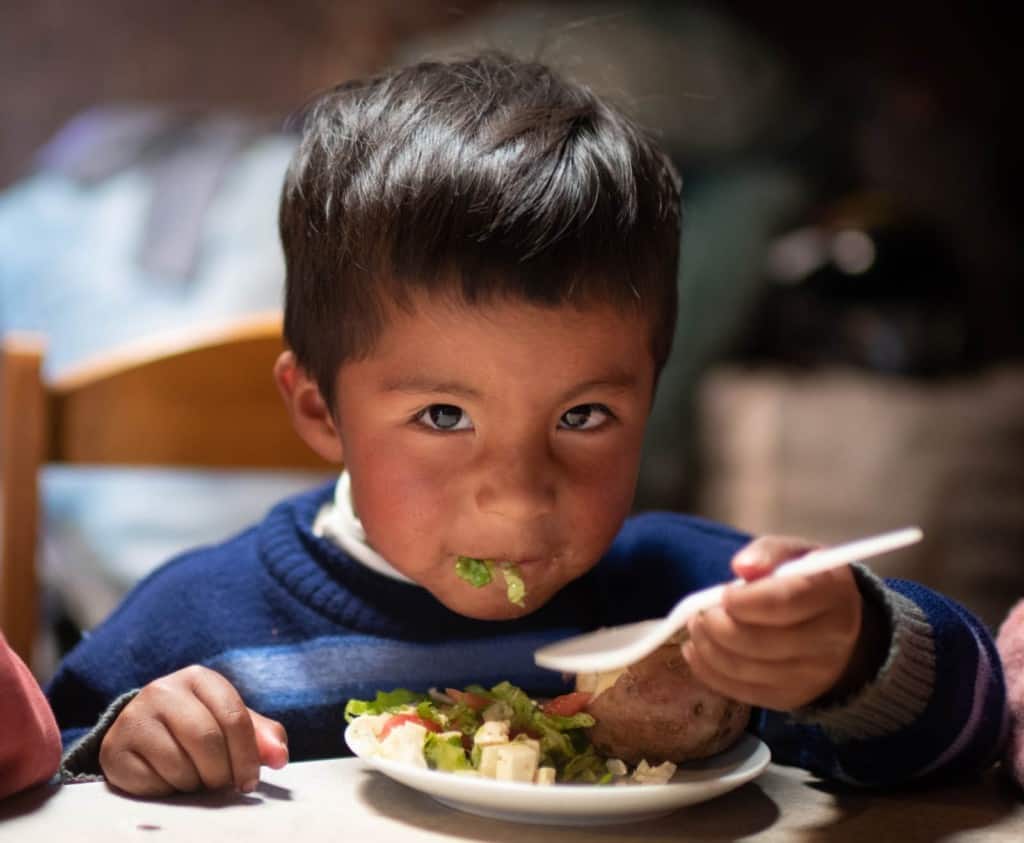 In Peru, Yomel eats a plate of salad and potatoes. His family grew the vegetables at their home with seeds they received from Yomel's child development center.
Theresa in Sri Lanka: Dosai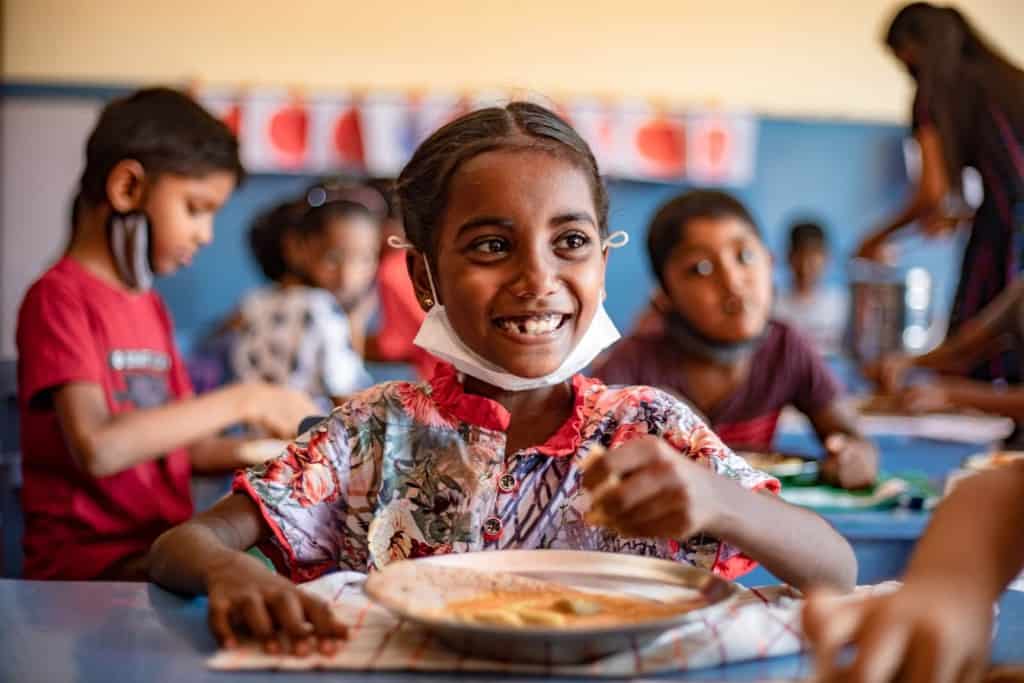 Children registered in our program typically get a healthful meal or snack each time they attend activities at their child development centers. Theresa in Sri Lanka sits down at her local center to one of her favorite meals: "dosai" (a thin pancake made from a fermented batter of lentils and rice), lentil curry and coconut chutney.
Leach and Moses in Kenya: Chapati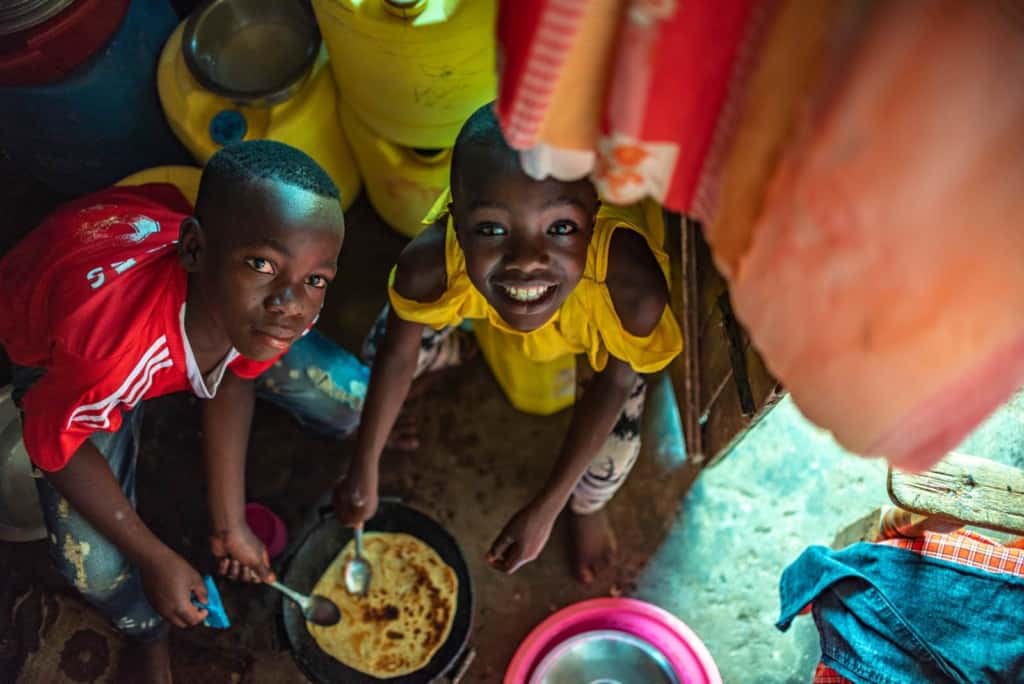 In Kenya, Leach and Moses help make "chapati," which is a flatbread typically served for special occasions like Christmas. Leach shares, "My favorite meal is chapati, and the best part about it is that we all help in its preparation."
Marcos in Colombia: Spaghetti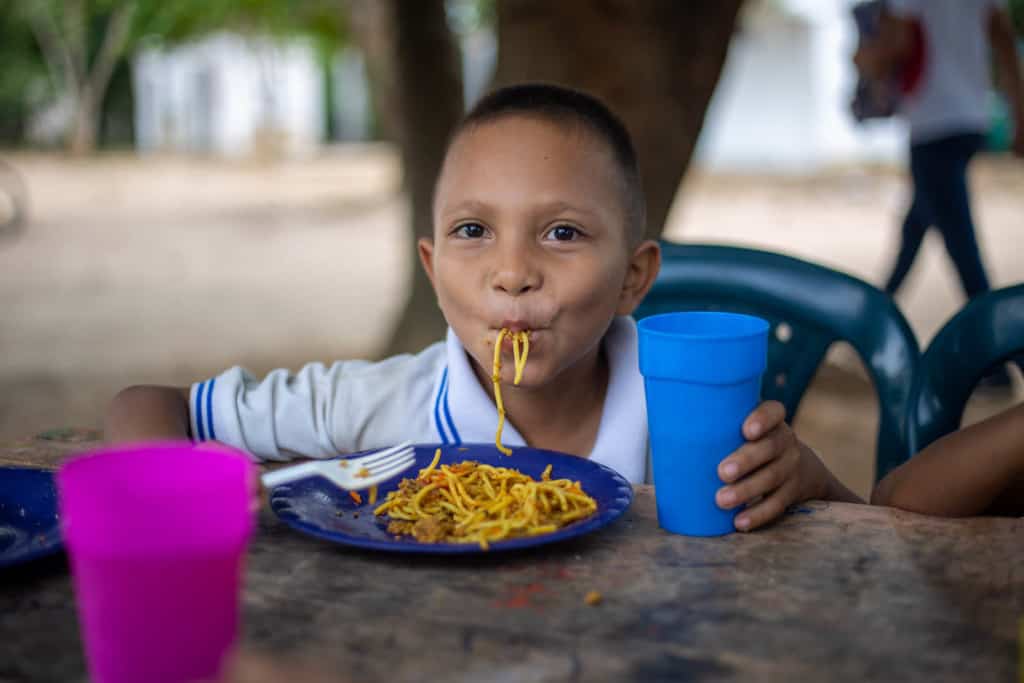 Sometimes a child's favorite meal isn't necessarily traditional to their country. Marcos in Colombia eats spaghetti at his child development center. The center director, Martha, says that it's one of the children's favorite foods. "They always want another portion," she explains. "Some of them come to my office to ask for another serving of food, and I always say yes."
Axel in Honduras: Red Beans With Sour Cream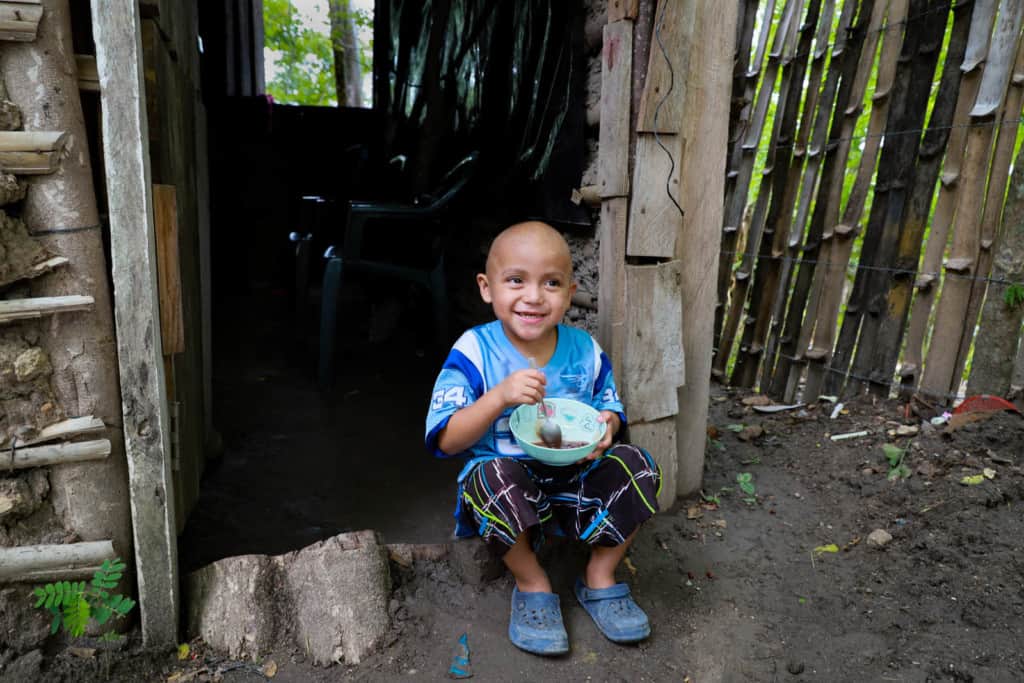 Axel eats a bowl of red beans with sour cream in front of his home in Honduras. It's one of his favorite foods. "I also like my mother's spaghetti and the center's stewed chicken and rice," he says.
Nutrition: Why It's Important
Despite how important it is to eat a balanced diet, at least 1 in 3 children under 5 worldwide is undernourished or overweight. In 2018, almost 200 million children under age 5 suffered from stunting or wasting. Malnutrition underlies 45% of deaths in children of the same age.
The greatest burden of all forms of malnutrition is shouldered by children and young people from the poorest and most marginalized communities. That's why Compassion's local church partners strive to supplement children's nutrition so they can not only survive, but thrive.
International reporting and photography by Odessa B, Nora Diaz, Edwin Estioko, Lina Marcela Alarcón Molina, Isaac Ogila, Kevin Ouma, Juana Ordonez Martinez and Fernando Sinacay.