I've seen God in so many people throughout my life — my dad, who's been such a beautiful example to me of my heavenly Father's love, my friends who radiate God's light as they sing and worship, and most of all, the beautiful faces of the children I had the honor of serving on medical mission trips to Haiti.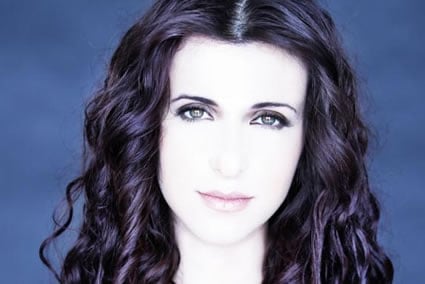 One little boy stands out in my memory.
I first saw the smile that I will never forget while playing ball with a group of kids behind Haitian Christian Mission in Fonds Parisien. One little boy was not playing with the others, but he was smiling as he watched their game.
Occasionally the ball would bounce his way and he would enthusiastically try to kick it back. As I walked closer to him to invite him to join us, I noticed his completely broken sandals and his mangled, bloody toes.
I was shocked and rushed him to the front of the line at the medical clinic where the doctors who had come with us were seeing hundreds and hundreds of patients every day.
A doctor bandaged his toes and gave him some children's Tylenol to take home — wherever that was. Throughout all of this, the little boy never stopped smiling and didn't seem to understand or communicate that he was in pain.
I didn't want to just send him off into the evening alone with his limp, so I told him I wanted to walk him home. He took my hand and led me to a row of concrete blocks — the place his family called home after the 2010 earthquake. I handed him to his dad along with some new t-shirts, a bag of food and a measly $20.
I felt so powerless, thinking,
How can such a small offering help this family get back on their feet again?
I turned quickly and walked away as fast as I could, trying to hold back tears.
I couldn't get this little one off my mind as I went to the nightly worship service at the mission. That's when I spotted that same sweet smile. He had a light of recognition in his eyes as he limped over to me.
He put one of his little arms around me and one in the air to worship. It was the most beautiful yet heart-wrenching moment of my life. I cherished this moment when the love of God radiated through me.
It was then that I realized God was indeed alive and active, pouring His Grace into each and every believer even in this devastated country.
The song "I See God In You" is about recognizing the spirit of God in people — like this little boy in Haiti.
Just as he gave me hope, I pray that "I See God In You" gives you hope that God is alive and active — the shining light in all true believers.
I want this song to provoke these questions: In whom have I seen God? How have these people strengthened my faith, hope and love? And most of all, what can I do to serve Jesus through serving others?
Jesus taught us,
"Truly I tell you, whatever you did for one of the least of these brothers and sisters of mine, you did for me." — Matthew 25:40, NIV
If we learn to recognize the Spirit of God in all people, from the least to the greatest, perhaps it would become our habit to treat them as we would treat Jesus Himself.
To get a free copy of "I See God In You," go to www.noisetrade.com/laralandonmusic.
---
ABOUT THE AUTHOR: Lara Landon is a singer, songwriter and pianist based in Nashville, Tenn. You can find out more about Lara and her heart for those living in extreme poverty at www.laralandononline.com.