Jenny lives in the small town of Pusir, located in northern Ecuador. Pusir is just a few hours from the border of Colombia and is a somewhat forgotten, poverty-stricken desert area that lacks basic services.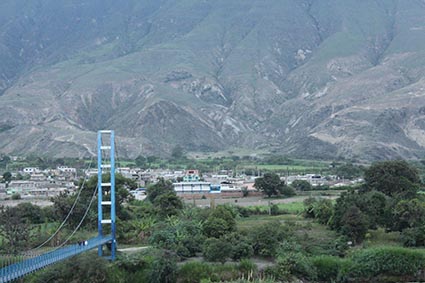 This Afro-Ecuadorian descendent, a tall and smiling woman, was only 9 years old when disease took her mother from her. Her mother's death marked Jenny's life forever.
She recalls that her family's financial situation was depressing. When her mother was sick, Jenny decided to drop out of school and work to make money so her mother could be treated by a physician. But her plans failed, as she was exploited while she worked. Before she was able to raise the money needed, her mother died.
When Jenny became an adolescent, she faced early motherhood, conceiving her first child before she was 15. She conceived nine children in all, five of whom did not survive.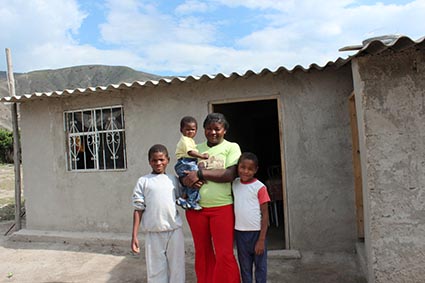 Inexperienced as a mother, without a steady job — and emotionally and financially unstable — Jenny sought refuge in alcohol.
"I drank about every day to be happy. And when I wasn't drinking, I was a bitter person."
Drinking brought relief for Jenny, but not for her children, who received her mistreatment when she was drunk. If she was able get a job, she neglected it because of her alcohol habit.
Her children spent their days dirty and poorly dressed.
"If they had eaten lunch, they would not eat dinner. No matter what they did, I used to beat them up. I had to deal mostly with my conscience."
Jenny lost the respect of her neighbors. She was surrounded by scorn and discrimination. They said she did not deserve to be a mother. But how could Jenny be a better mother when she'd lost hers at such a young age?
Until that time, Jenny had not thought about changing her life, and she had no idea how to do so. Although she was not aware of it, the Child Survival Program (CSP) was what she needed.
One day Jenny was wandering through the streets of Pusir, poorly dressed and slightly drunk, when the Child Survival Program coordinator noticed her, told her about the program and offered to help her.
A little confused, but seeing a glimmer of hope in the distance, Jenny accepted the assistance of the program. At that moment, a new stage in her life jump-started.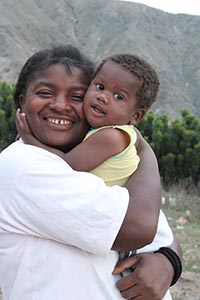 "Many things began to change. My kids were not mistreated anymore. I did not yell at them, they did not miss school and I did not drink anymore. I learned to respect myself and to love my children."
It did not take long for Jenny to realize the danger she had exposed her children to. Axel, her youngest child, had reached a dangerous level of malnutrition and the CSP workers acted immediately to get him the nutrition he needed.
Today, Jenny thoroughly enjoys being a mother.
"I see now that my children are what I love most."
The advice and confidence that program staffers invested in Jenny motivated her to change. She has left her bad habits in the past to become a real mother to her children.
"My home is happier. My children get up with smiles that they did not have before."
The Child Survival Program not only caused changes in Jenny's relationship with her children and her care for them, it also provided this family with a new and safe home. The home they used to live in was a daily threat for Jenny and her little ones.
Indeed, Jenny and her children have experienced great transformation. Now she is settled in her new home, happy and focused on making progress. Jenny has also decided to learn to read and write.
Through the Child Survival Program, she regularly takes part in literacy lessons and can now write her name.
She is a mother who loves her children, takes care of them and respects them. She is responsible with house chores and has disciplined herself to keep a steady job. Currently, she harvests crops such as tomatoes and onions. With this job, she provides for needs of her family.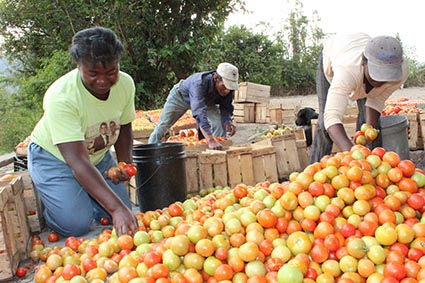 Jenny is a true example of change in her community. This would not have been possible without the intervention of the Child Survival Program and the extraordinary contributions of donors and sponsors who support this work.
It is impossible to not thank those who make it possible for the Child Survival Program to reach out to remote, forsaken places such as Pusir.
"I got back on my feet again, and I am going to do as much as possible for my children. And, if you ever find another person who lives the way I lived before, please help her the same way you helped me. I thank you very much!"
---