This morning I received a Facebook update from one of my friends who is at Youth With a Mission's mission school.
He was not a Christian before he went, and now, as a new believer, he told me that he had never imagined a life like this. He is reading and studying the Bible, praying, and doing different Christian activities.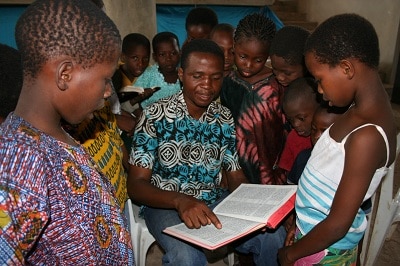 But he's also learning that doing these things does not make one a Christian until it is lived out. If it's all just in our heads, we're no different than Pharisees.
"If only knowing meant being," my friend wrote.
This really struck me as I examine my own life. I've been learning a lot of Christian principles and yet have not been giving any more effort in terms of living them out. I refuse to be a Pharisee who just learns and studies yet fails to put it all into practice.
I refuse to take the Word of God for granted, not embracing what He's done in my life through my deeds.
I want to be a man of my word that is based on His Word. I want to convert everything that I have learned into a quality of character that is expressed through my thoughts, words, gestures, deeds, and my decisions, so that I will be pleasing to God!
As the scripture says, it is a message to obey, not just to be listened to. The message we received, the Word of God, was created to be obeyed, not merely listened to, just like phones were created to be tools for communication between people, not as decorative items just to look at.
And remember, it is a message to obey, not just to listen to. If you don't obey, you are only fooling yourself. — James 1:22, NLT
Prayer: Father, give us more revelation and wisdom of who you are so that we may walk in the light as you are in the light. Teach us to be doers of your Word, to "be" and not just to "know." Amen.
---

ABOUT THE AUTHOR: Ericko Steven Tandayu works as a Leadership Development Program Specialist for Compassion Indonesia.
Read all the One in Spirit devotionals.