I believe that tears are a gift from God because they help us live without any facades. We are seldom more real and truthful than in the moments when our tears flow. Those who can cry live more intensively. Those who can cry stand in the middle of life. They stand in the middle of their own pain and in the middle of their own happiness.
However, the uncried tears — they lie deep in the stomach, give us headaches or even depression. Those who swallow their own tears do not do themselves any favors. This is a good piece of advice that is even handed out by health care professionals.
However, if I need to cry my eyes out, I need something more than the good advice that crying is healthy. I need someone who sympathizes and who does not find my tears embarrassing. Someone whom I can cry in front of.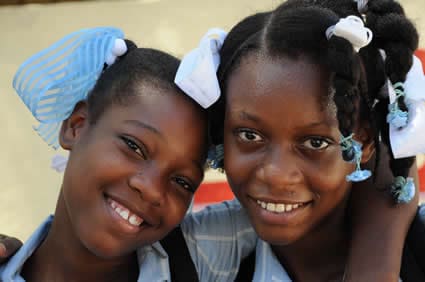 Working in this ministry with its high volume of work, heavy personal load, and the level of poverty we see sometimes causes anxiety and agony as we minister to the poor. Sometimes we feel we need to do more to intervene in the harsh conditions children are living in, but we find the magnitude of the problem is so big. Our interventions for the registered children seem like a drop of fresh water in the sea. How can we not cry sometimes?
Our tears are a gift from God. We should not swallow them; we should let them flow when it is time so that we remain vivid and healthy in body and soul.
Those who go out weeping, carrying seed to sow, will return with songs of joy, carrying sheaves with them. — Psalm 126:6, NIV
Prayer: Father in heaven, even though our hearts may be heavy with grief, we will praise Your holy name. You are an awesome God; You spoke and the world was created. We give You all glory and honor for who You are, and we worship You alone. Amen!
---

ABOUT THE AUTHOR: Lutufyo Ramson Kaminyoge works as a senior partnership facilitator for our Tanzania office.
Read all the One in Spirit devotionals.