It is still vivid in my mind. It was 26 January, 2006, when I received great news of joining the Compassion Kenya office after several interviews.
Six years into the journey, I recall the great passion that I had then and that is rekindled day by day.
This calling has increased my trust in God to live a life inclined to the purposes of God. It motivates me to wake up every morning with a reflection on what I did yesterday to reduce the poverty in my generation and focus on what I can do better today.
One of my favorite moments is when I visit a needy family and leave a positive impact. It may be a prayer, words of encouragement, counseling, financial support, or restoring hope.
One day while visiting a church partner, we decided to visit a newly registered child's home, about three kilometers away from the Implementing Church Partner. On arrival, we met the mother and her six children.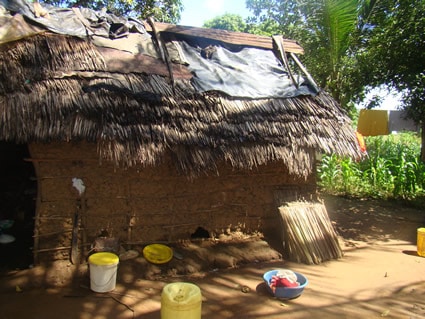 Three of them had not gone to school because they had not eaten anything the previous night. After we built rapport, the mother disclosed with us that her husband ran away from home a year earlier because of the great burden of feeding six children.
Their two-room house had no food and no bedding. The family slept on sacks on top of the mud floor at night. All the family clothing was in one paper bag. We bought some nutritional food for the family and asked the mother to come up with something she could do to bring in income.
Later, we shared the story with the ministry office in Kenya and our families, and their response was enormous. Since then, this woman has been able to feed her family. When her husband got the good news, he came back home. What a joy!
Dear children, let us not love with words or speech but with actions and in truth. —1 John 3:18, NIV
Prayer: We pray that every child will be anchored in the Rock of Ages.
---

ABOUT THE AUTHOR: Esther Ng'ang'a is a Partnership Facilitator Supervisor for Compassion Kenya.
Read all the One in Spirit devotionals.