My return to Haiti was amazing in every way. As I reviewed the thoughts I shared with you prior to this trip, one statement jumped out at me:
"I have a feeling it will be very different from what I expect."
What did I expect?
Since I was traveling with a medical missions team, I expected to have very little involvement with Compassion, except on the day my individual child visit had been arranged. But I was pleasantly surprised to see that the ministry was with me every day in a variety of ways.
An Enthusiastic Sponsor
One of the first team members I met was Jason, a Compassion sponsor. He sponsors children in two countries – the Philippines and Honduras.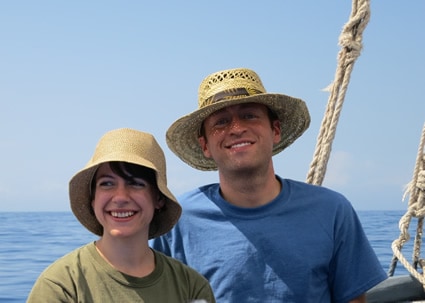 Having been to the Philippines to visit a Leadership Development Program student last year, I was eager to encourage him to visit his children, and now he definitely wants to follow up on it. He enjoys getting letters from his children and would love to go visit them.
The Man in the Shirt
One of the first Haitian people I met was a kind man wearing a "Start Small – Think Big" T-shirt, so I asked about his involvement with Compassion. He had none; it was a shirt that had been left behind by a previous traveler!
Joy, the Missionary
Then I met this wonderful missionary, Joy.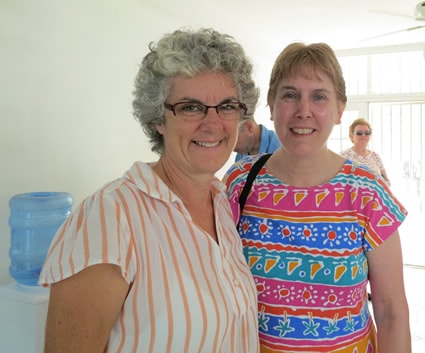 When she heard that I was in Haiti to visit my sponsored child, she told me of her great respect for the ministry saying,
"Many of our churches partner with Compassion. We did a study recently and found that in every way the churches partnering with Compassion are healthier physically, financially and spiritually, and just healthier all-round. No one else compares."
The Compassion UK Sponsor and a New Hospital
We traveled by boat to the island of La Gonave and arrived at the mission compound where we would be staying. One of our options that day was to tour the hospital complex and a new construction project, which I was eager to see.
Julian, the construction manager, began our tour by telling us about a sponsor from Scotland. He said that this man sponsored a child in Haiti, and he came to the island to see if Compassion delivered on all its promises for the child.
This sponsor found all areas were covered well – spiritually, educationally, socially, financially – but the hospital on the island was in need of replacement. (We all agreed, having just seen the old complex.)
With the help of Compassion UK and its partners, a new hospital is now being built.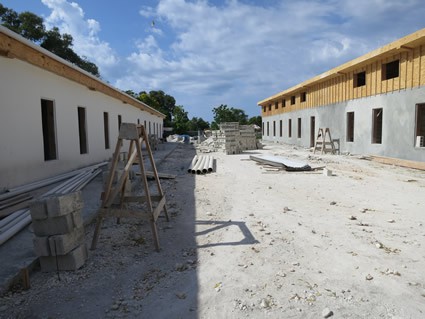 The hospital will have two wards that house 24 beds each, including clean bathrooms and an area for patients with infectious diseases.
This ward will attach to the main building, for which a large hole is currently being dug. This building will include a surgical unit, examination rooms, a sanitation department and power station.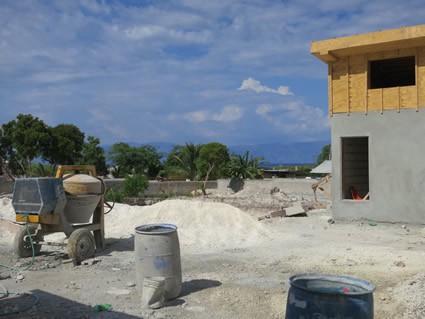 Julian explained that the hole is being dug by pick and shovel rather than with large excavators.
"Because Compassion asked that, rather than hiring one man to work the excavator, we hire lots of local men in order to help as many as possible. Although these men would gladly work for anything offered to them, Compassion requires us to pay a wage that compares to the national average. This is now the largest work force on the island.

Compassion also asked us to not use pre-made items from the United States so we can develop the local economy and teach the workers skills they can use in the future. This same work model will be used for building Compassion child development centers in the future."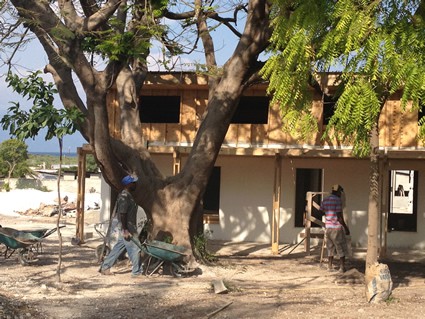 By now my jaw had dropped as I was taking all this in! I was impressed with the fact that the plan for the new hospital includes modern-day "green" concepts such as clerestory windows for air circulation, shaded walkways along outer walls and solar panels for the roof. (These panels will save about $50,000 per year in energy costs.)
This hospital began as a "lean-to" hut in the '50s, so it's thrilling to see what is becoming of it today. Many of the earthquake victims were brought in for treatment at this center; now it is being modernized.
Throughout the week, I was amazed at all the connections with Compassion. I was told about many former participants in Compassion's sponsorship program on La Gonave; a doctor, several nurses, teachers, translators and child development center workers — some of whom I met. It is clear that Compassion is making a huge impact in many ways.