My best memories of Christmas take me back about 40 years to when I was a child in Tanzania. Christmas had been, and will remain to be, the biggest day in our calendar year of events.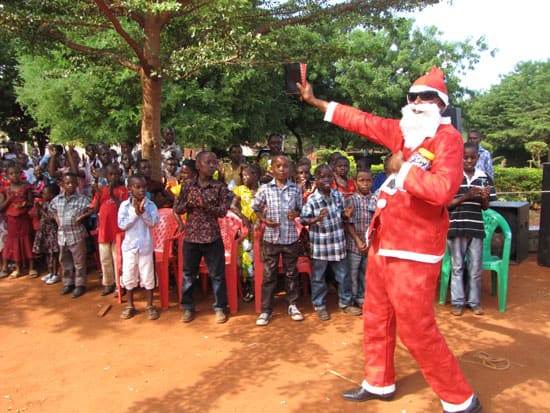 At Christmas, we expected to see friends and relatives who lived far away from home, and who had not come to their home village for the whole year. For some, it had been several years since they visited their parents or relatives.
It was a special occasion to me because my father used to live far away, in a neighboring country, and he would come home occasionally. But he made sure that he was home with his family and children every Christmas. It was a very special time for us, and we longed for many Christmases to take place every year.
What made the moment even more special was how my father would bring a lot of presents, which were rare commodities in our village. The most important were the Christmas clothes he used to bring to us, and this made us shine in the village. We would feel so special with our clothes, and this made other children see us as coming from a wealthy and important family.
Christmas Day was the climax, and we enjoyed nice meals and plenty of soft drinks such as Fanta, Sprite and Coca-Cola. We would form a band of children and walk from one home to another, tasting Christmas food and drinks prepared by the families. This was the time adults gave their "leftover coins" to us to buy bites and candies from the shops.
Christmas is the season to visit relatives far and close. As for Christians, many tie marriage knots around Christmas. Other church events, such as public declarations of Christian faith, also called confirmations or first communions, take place around Christmas.
The celebration mood lasted until January. When the new school season arrived, many families realized they had spent what they'd earned, and now there were bills to settle as children returned to school.
Now I have grown, and I still admire Christmas. I still like the merry and festive mood. But I have attached a more spiritual meaning to Christmas than I used to do when I was a child, and I no longer complain if I miss new clothes.
With the ministry of Compassion on the scene, and with the understanding that Christmas is a yearly event, some child development centers here have devised a new way to celebrate Christmas that is more impactful and memorable for children and youths.
In 2012, 13 child development centers in the cluster of Morogoro staged a big Christmas celebration to share with other children the joy of Jesus' birth.
About 2,500 registered and unregistered children convened with their caregivers and parents to participate on the occasion.
The event was broadcast live through a local radio station, Top Radio FM, which covers 16 regions in Tanzania. The radio presenter was the popular Saada Abdul, a former Compassion beneficiary himself.
The event was dubbed "The Joy of Children With Christmas," and it was graced to have the Deputy Municipal Mayor as the guest of honor. He praised the center for organizing such an event and congratulated the children for coming together to show their talents and have fun.
Through cooperation with the local government, the ministry of Compassion has been of effect to many residents living in the municipality. It has been easy to reach them with the gospel message.
The purpose of the event was to protect and keep children away from dangers, and to help parents celebrate Christmas with less pressure to think of the safety of children during festival season.
The event was also designed to help children show their talents through various sporting activities.
Events conducted during the day included choir singing, solo singing, drama, rope pulling, laughing competition, crying competition, chicken-chasing competition, preaching the Word of God, dancing and radio presentation.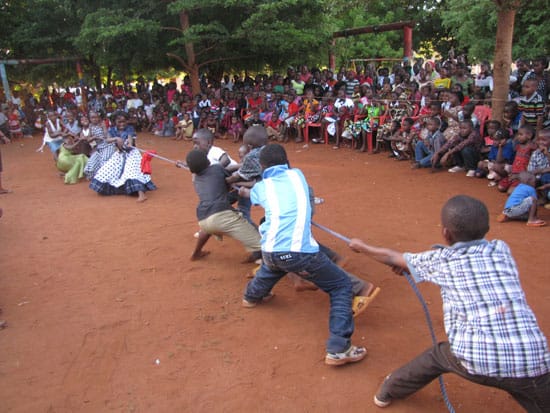 Christmas was celebrated at child development centers all around the country with children receiving new clothes through Christmas gifts made possible by sponsors. To most of the children, these are the best clothes they will have throughout the coming year.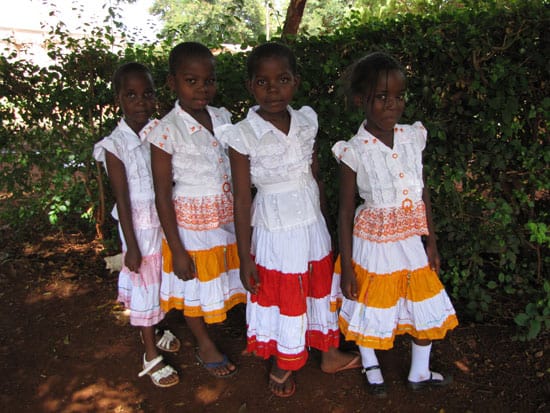 The occasion was also graced to have famous guests such as singers from the Anglican Mlimwa Student Center, Victoria Paul and the actor Mangushi.
Children concluded their Christmas celebration by joining their parents and guardians for a Christmas church service, where they sang Christmas carols and songs and later went home for family parties with parents and relatives.
I keep thinking of Christmas, how everybody is happy and clothed in a celebration mood, even those who have not submitted to the Savior of the world. It is indeed the fulfillment of the message given by the angel to the shepherds, "Do not be afraid. I bring you good news that will cause great joy for all the people" (Luke 2:10, NIV).
I wonder how the world would be without the Savior. Christmas has indeed brought great joy to every person on the earth and hope to the world.