Hello chefs. Today's stop on the Amazing Compassion Culinary Adventure is Italy … by way of Mexico.
My wife and I prepared Lasagna Azteca, a Mexican lasagna recipe submitted by Angelica Perez Allende, program communications manager with Compassion Mexico, and created by Angelica's mom.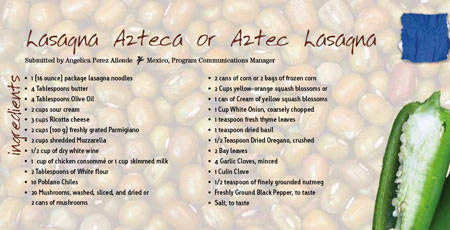 I chose this recipe because it sounded relatively easy. From an ingredient standpoint, this recipe doesn't have anything too exotic in it, which gave me hope that I'd be able to pick up the ingredients at our local grocery store, or at least find something similar if I wanted to make any substitutions.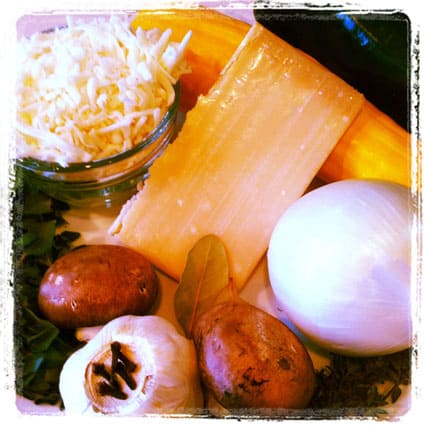 However, I was mistaken. After calling three different stores, I found that neither Whole Foods (two locations) nor Sunflower Market had any squash blossoms, so instead I just added squash — the little yellow one below. (I thought the Guatemala behemoth was just a bit more than I needed.)
Help Families Affected BY COVID-19
Families in poverty have no safety net in times of crisis. Help provide food, medical care and support during this pandemic.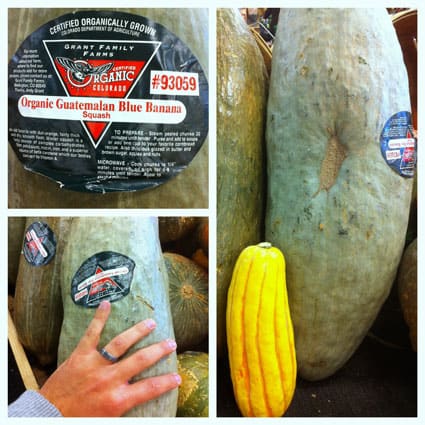 Squash doesn't achieve the same effect as squash blossoms, but I took a chance that it would still be tasty. I was right.
I grilled the squash, along with the poblanos, and the squash actually added a nice texture to the lasagna.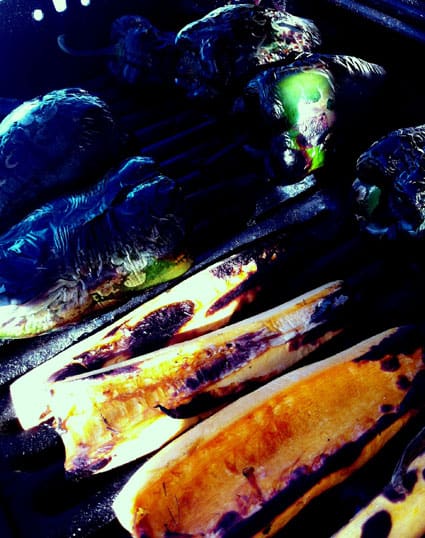 As with the Moqueca de Peixe, the sour cream got booted. I'm not a sour cream guy (too many calories), so Greek yogurt made another appearance. I wouldn't recommend this substitution to you, though. The consistency of the poblano sauce was off because of it, and the dish suffered as a result.
I opted for skim milk, rather than the chicken consomme, because that's what I had on hand, and used crimini mushrooms as my fungus of choice.
Next time, I'd go with the consomme or just use a simple chicken broth to add a different flavor to the dish. With the yogurt, ricotta and mozzarella, another dairy ingredient kept the flavor profile rather muted.
Don't think of not using freshly grated parmigiano. Well, you can think about it, just don't do it.
Nothing livens up pasta like freshly grated parmigiano, and I'm not talking about the stuff you buy already grated by Di Giorno. That's Parmesan. It's a sbagliato — error, wrong, faux pas. Forget that!
Go to Costco, pick up a $20 block of parmigiano reggiano, grate it yourself and enjoy pasta as it's meant to be enjoyed.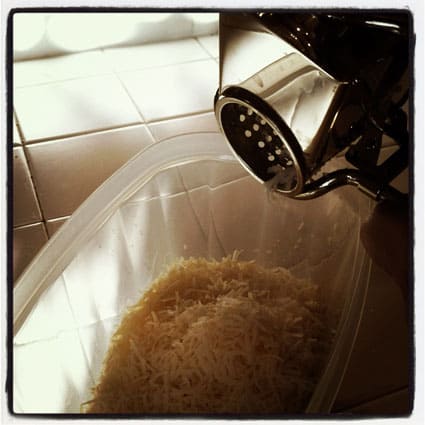 Enough of that. Let's get to cooking.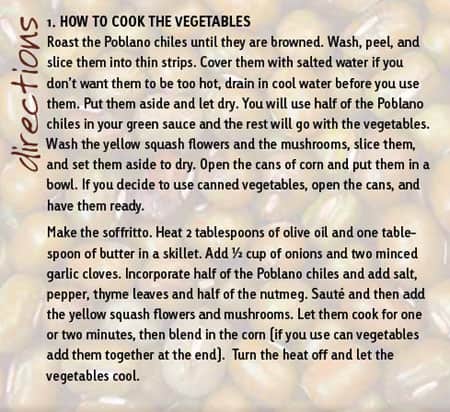 With the soffritto, I had no idea what that term meant, so I turned to Google and learned that the term comes from the Italian verb infinitive soffriggere, which means to brown or fry slightly. It sounds so much better in Italian.
Unfortunately, once I had that information I stopped reading and didn't realize the vegetables are supposed to be finely diced. This is what I was working with.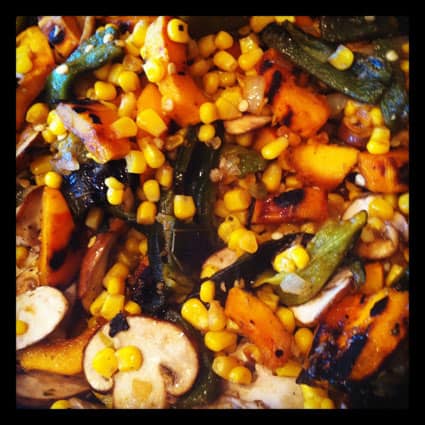 Once I had the soffritto flavoring the air in mi casa, I turned to the poblano sauce.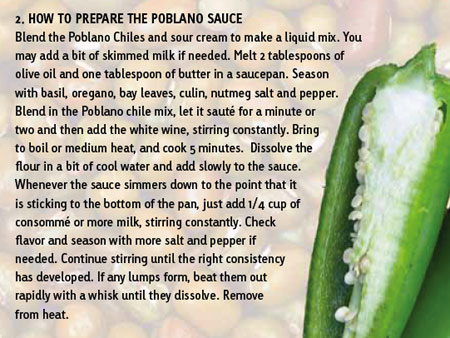 After roasting the poblanos, which north of Mexico are often sold, erroneously, under the name of pasilla, and assigning my wife KP duty (peeling peppers), I sliced, but didn't dice, the heat.
Then I introduced Señor Poblano to his yogurt bath and made him swim.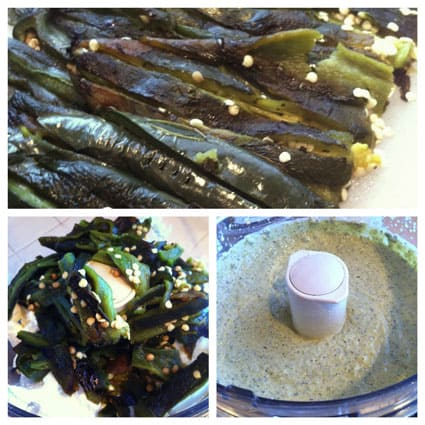 When it came to assembling my masterpiece, what I thought was waaay too much food didn't turn out to be enough to make four layers, let alone leave anything to be sprinkled on the top. I have this same problem when making burritos and fajitas.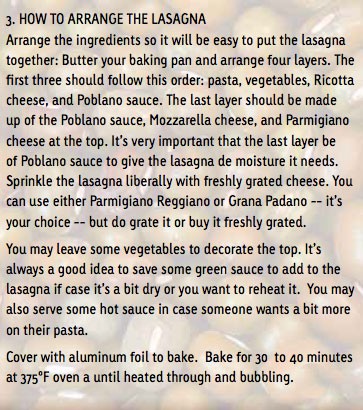 My wife keeps a cooler head in times of food crisis and with her help, this: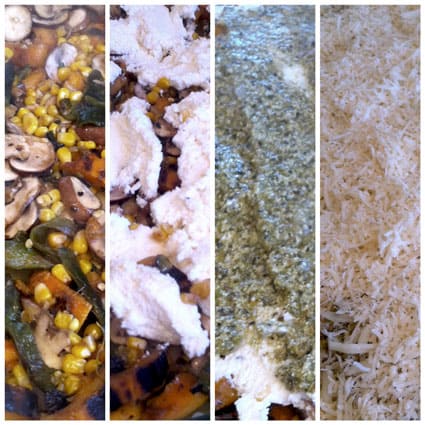 turned into this: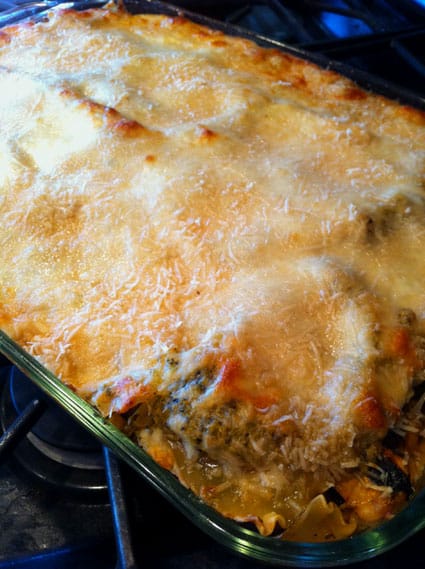 and was a nice vegetarian addition to our lasagna family.
Good eating.