Our child development centers are distributed in different types of settings in Mexico; the biggest difference is between urban and suburban areas.
In the context of this blog post, the term "suburban" is defined a bit differently than in the developed world:
Suburban areas are smaller cities or towns, normally located on the outskirts of main cities, with at least 5,000 inhabitants, but with few services.
Suburban settlements are always in constant growth. Houses are dispersed, and many lack basic community services. Roofs are basically made of thin layers of either metal, plastic or even cardboard materials.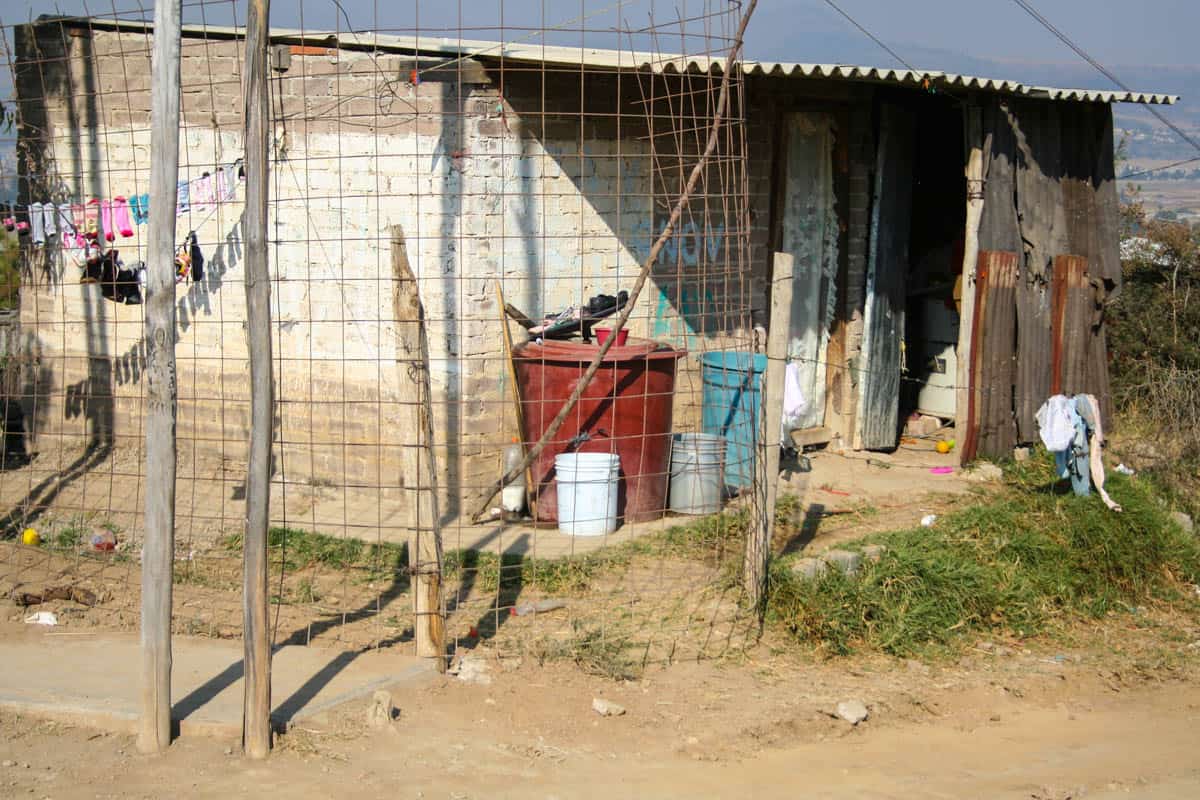 Typical homes are made with brick and sometimes local materials such as mud, wood and other things typical to the area. The homes usually have improvised rooms made with construction materials on the relative's property, or have rented rooms with shared facilities.
Partially paved roads and streets are also common in these areas.
The settlements are normally gray and dusty, on the outskirts of the bigger cities or main towns. Each family has an average of three to five children, and it is very common to see either single or abandoned mothers working to support their children or clustering with their relatives to share the expenses and chid care.
The communities start with a group of squatters who settle in open spaces near the main cities. The people from these places often work in the cities, so they depend economically and commercially on urban regions. The communities struggle to get good services and communications; they have little infrastructure.
Productive activities in these areas include commerce, labor and domestic employment, brick layers, blacksmithing, selling in the small markets or small corner stores, factory workers, and industry laborers .
The families are normally paid by day, and so they live on a very small budget, unable to plan much into the future. Children often receive their clothes from older brothers or cousins; mothers fix and reuse the clothes to make them last for the next generation. New clothes are bought from the market and from relatives as well. Clothes and gifts the children receive from the child development centers are highly valued.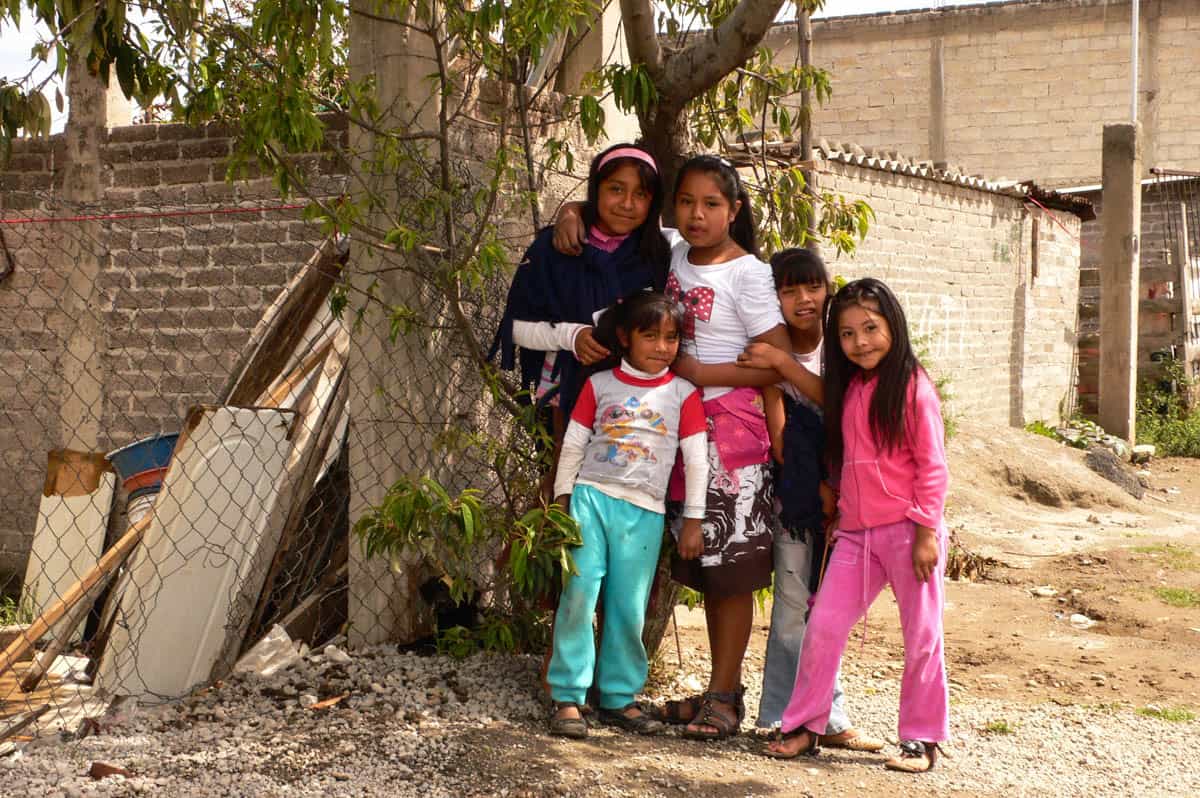 Many children come from Roman Catholic backgrounds since the country's population is 88 percent Roman Catholic, according to the last census from INEGI (National Institute for Statistics and Geography).
Educational services in these areas are underdeveloped. Many schools are still under construction or have provisional classrooms that parents helped build and remodel with their few resources. The average education level is six years of elementary school.
The diet of families in suburban areas mostly depends on their income. Most families prepare rice and beans, noodle soup, chilaquiles and other tortilla-based dishes. Here are a few recipes that are common:
Sopa de Pasta Recipe
In Mexico, it is very common to find small bags of pasta in different shapes like tiny stars. Families cook this often to feed the children. Some cook it with chicken to make it a full meal. Many times they add a few chicken bones for flavor.
To prepare a similar dish, break regular noodles into short pieces.
Heat oil in a large pot, and fry noodles until lightly browned.
In a blender, add a few tomatoes, onion and garlic, and puree until smooth.
Pour the tomato mixture into the pot with the noodles and cook for 5 minutes, stirring frequently.
Add water or chicken stock and cook covered until the noodles are tender, 5 to 10 minutes.
Adjust the seasoning with salt and pepper, and stir.
Serve in a bowl while still hot.
Chilaquiles Recipe
You can make either green or red chilaquiles, depending on the tomatoes used. Green tomatoes are very popular in some places, but red tomatoes are good, too. In some restaurants, chilaquiles are also served with chicken breast strips, but in the Compassion communities they are normally served as they come out of the pan.
Place tomatoes in a saucepan and cover with water.
Add one jalapeno, or even half if preferred, and salt, onion and garlic.
Cook for 5 minutes until tomatoes have changed color and are cooked through. Blend until completely done. Add salt to taste and finish cooking.
Deep-fry corn tortillas cut into smaller strips until golden brown. When they are crisp, remove and place them on sheets of paper towels to remove excess oil. Add the fried tortillas to the salsa.
Serve chilaquiles with either sour cream, fresh cheese or onion.
---