We began our ministry in East India in 2002 with the Child Sponsorship Program. In 2006, the Child Survival Program began, and the Leadership Development Program followed in 2009.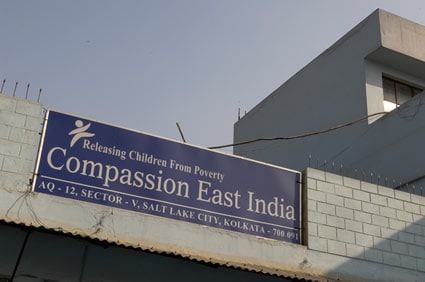 In just eight years of ministry, we have had a great impact on impoverished urban areas and poverty belts in East India. We have also networked with other agencies to bring together resources and raised awareness about child issues in the local churches.
Country Director
D.G. Jebaraj joined us as the East India Country Director in 2004. Before coming to the ministry, Jebaraj worked in various positions at World Vision for 13 years.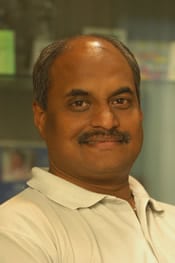 His last position there was as National Tuberculosis Coordinator.
Jebaraj holds a bachelo'rs degree in English and a master's degree in social work from Madras Christian College and a master's of philosophy from Annamalai University.
He is currently pursuing research on the effect of sibling rivalry in sponsorship programs toward community transformation. This research is being done through the Oxford Center for Mission Studies under the University of Wales.
Implementing Church Partners
Implementing Church Partners are local churches in East India with whom we work to deliver child development programs and frontline ministry in the field.
Spiritual Climate
East India is dominated by Hindus and Muslims. Throughout history Christians have been persecuted in India. In spite of this, Christian mission work continues to be carried out by committed missionaries. There are laws that exist that were created to provide support to minorities, but churches in India do not get adequate support from them.

Unique Challenges
There are many challenges we face in East India including anti-Christian movements, civic unrest, lack of qualified and committed staff, poor infrastructure, health issues, natural disasters, and Naxalism (a Maoist Communist group that has been categorized as a terrorist organization).

Naxalism is an antisocial movement that is well-established throughout Eastern India. The government is constantly working to try to curb these rebels and bring peace and security. Naxalism creates terror among people and inflicts injuries, death and damage to public property.

To ensure the safety and security of our children and to ensure visitors are not threatened, we must conduct our activities sensitively. The Naxalites do not harm our child development centers; however, due to disturbances they cause in the region where our centers are located, we occasionally have to put activities on hold for a day or two.

Natural disasters such as flash floods, drought and hail storms are also a challenge. These disasters put our development efforts at risk as well as make our children and their families extremely vulnerable to migration, displacement and loss of livelihood, assets, and even their lives.

We experience high numbers of departures due to natural disasters, which poses a challenge to achieving our outcomes as well as to the quality of the program implemented by our partners.

Contributions
Implementing Church Partners provide the infrastructure for the child development centers. They also take care of most of the spiritual development activities which are led by church volunteers. Some Implementing Church Partners provide curriculum modules as well.
Partner Development Activities
We develop partners through training, focused capacity building, timely support, and conferences designed to equip them with the knowledge needed for holistic child development, child advocacy and other child-related issues. Partnership Facilitators visit child development centers to analyze and better understand unique challenges.
Child Survival Program
Caregiver Literacy
We use material from the government-sponsored National Adult Literacy Program to teach mothers in our Child Survival Program. This program includes vernacular language learning, small stories and simple mathematics.

Literacy classes are held weekly in most Child Survival Programs, but in others they are held twice a week. The Implementing Church Partners receive training from non-governmental organizations such as Child in Need India.

Income-Generating Skills
Two to three times per week we teach skills such as tailoring, embroidery, craft items, food processing, candle making and soap making.
Health Care
We connect mothers to the local primary health center to ensure they receive prenatal care, health screening, immunizations and delivery assistance.

If there is no primary health center in the vicinity, the ministry pays for monthly checkups for pregnant mothers and children as well as costs for labor and delivery. We work to raise awareness of health issues such as hygiene, immunizations, nutrition, common illnesses, disease prevention, family planning, and HIV and AIDS. We also provide hygiene items.

Nutritional Support
Child Survival Program beneficiaries are provided with a nutritious meal during every visit. Dry food is provided at home. They also receive regular teaching on nutrition.
Involvement of Fathers
Fathers are expected to attend the parents' meetings, which are held either bimonthly or quarterly. They are also expected to be at home during the home visit with the Child Survival Program Implementer.

Sometimes special programs such as a couple's get-together or a family day are organized. Fathers are also encouraged to attend Christmas programs and graduation.

Transitioning Out of the Child Survival Program
Because of quota limitations, not every child in the Child Survival Program will be transitioned into the Child Sponsorship Program.

Mothers are informed about this beforehand and no assurance is given that their children will be immediately transitioned into the Child Sponsorship Program upon graduation from Child Survival Program.

Areas of Expansion for the Child Survival Program
We will open additional Child Survival Programs in Bihar, Jharkhand and Madhya Pradesh.

Due to high rates of illiteracy in these areas, the general population has extremely low awareness of proper prenatal and postnatal care.
Child Development Through Sponsorship
Your sponsorship of a child in East India provides a variety of benefits.
Children come to the child development centers either before or after school depending on their school schedules. Saturdays are set aside for service opportunities as well as clubs such as prayer, music and dance.
Meeting Times:

3 to 5 year olds: 2 hours a day, from Monday through Friday, and 4 to 6 hours on Saturday
6 to 8 year olds: 2 hours a day, from Monday through Friday, and 4 to 6 hours on Saturday
9 to 11 year olds: 2 hours a day, from Monday through Friday, and 4 to 6 hours on Saturday
12 to 14 year olds: 2 hours a day, from Monday through Friday, 4 to 6 hours on Saturday, and 2 additional hours for special tutoring
15 to 18 year olds: 2 hours a day, from Monday through Friday, 4 to 6 hours on Saturday, and 2 additional hours for special coaching
19 +: 4 to 6 hours a week, the days and/or times vary depending on the students' schedules, and 4 to 6 hours on Saturday

Nutritional Support
Each child receives one nutritious meal every day. The menu usually consists of rice, beans and vegetables. Eggs and meat are provided once a week.

We hope to counter the children's nutritional deficiencies by providing this food.

Vaccinations
Medical checkups are conducted twice a year by medical professionals at the child development centers. Vaccines are administered at the centers when needed. If a child has an emergency medical situation, he or she is sent to a nearby public health center.

Hepatitis vaccinations are given in the areas that have the highest incidence of hepatitis.

Extracurricular Activities or Community Service
Children are given several opportunities for extracurricular activities and community service, the most common being dance, music, art, sports tournaments, and cleaning at the development center and in their villages. We also conduct awareness programs on malaria, alcoholism and adult literacy.
Vocational Activities
Vocational training programs are selected based on each child's interests and capacity to learn. The intention of vocational training is not to undermine the value of formal education, but to help those children who are not doing well in formal education. This training helps these youth earn an income for their families.

Activities such as soft toy making, quilting and embroidery are offered at the development center. Certified courses such as computer training, motor vehicle repair and electrician training are offered at nearby recognized institutes.

Child Sponsorship Program Alumni Activities
The Alumni Association meets twice a year to focus on spiritual development and to reconnect the students with one another.
Parent Involvement
Parent meetings are held either monthly or bimonthly depending on the center. We have programs on subjects such as child rearing, alcoholism, HIV and AIDS, malaria, adult literacy and income generation.

Because many parents are day laborers, we schedule these meetings according to their availability.

Areas of expansion for the Child Sponsorship Program
We plan to expand into northeast India, because this is a needy area, there are potential church partners, and the region fits our strategic growth plan.
Leadership Development Program
Universities Attended
Leadership Development Program students attend government, private or Christian universities.
Location of Universities
The universities are located mostly in the state capitals.
Service Opportunities
The students are given many opportunities to participate in community service activities. They can participate in awareness programs, blood donation drives, university functions, church activities and university business fairs. They are also given the opportunity to visit nursing homes, teach children at their child development centers, help clean up the centers and teach children who live in the slums.
Leadership Development Program Meetings
The larger Leadership Development Program group meets for training programs, summer camps and Christmas programs.

They cover their program curriculum, have individual health screenings, participate in cultural programs and morning exercise, have sharing and worship times and complete their program requirements such as My Plan for Tomorrow.

Mentors
It is the responsibility of the students to find mentors; however, if they are having difficulty, then the Leadership Development Program Specialist will help.
Complementary Interventions
Compassion's core Child Sponsorship Program, while comprehensive, cannot address all obstacles to a child's healthy development. Compassion's Complementary Interventions program works in harmony with the holistic child development model to provide additional services as needed such as the AIDS Initiative, Bibles for All Children, disaster relief and water projects.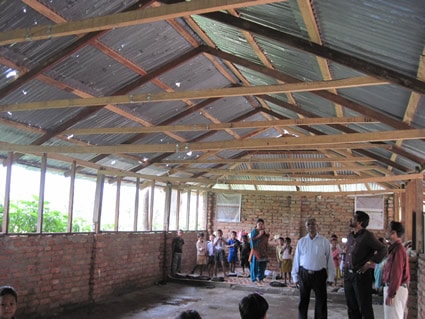 Typical Complementary Interventions in East India include:
Water
Tube/bore wells provide drinking water for children. We also provide water storage tanks, rain water harvesting and water supply for toilets.
Malaria Prevention
We provide awareness training, insecticide-treated mosquito nets for Child Survival and Child Sponsorship children and their families.
Disaster/Crisis Relief
We provide assistance to churches who experience persecution in Orissa. We will also provide assistance in Aila-West Bengal floods, droughts and food crises.
Solar Power
Many of the child development centers in remote areas are using solar power provided by our ministry in collaboration with the West Bengal Renewable Development Agency.