We first began our ministry in Honduras in 1974 when child development centers were opened in Guatemala and El Salvador.
In 1998, our ministry in Honduras became more official after we responded to the impact Hurricane Mitch had on this country. In 1999, operations began from the Honduras office and the Child Sponsorship Program was started. In 2007, the Leadership Development Program began.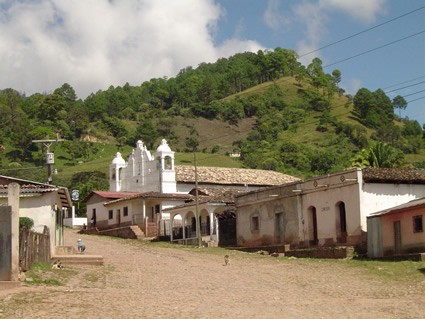 Today the ministry in Honduras is made up of 175 child development centers and approximately 41,000 children are registered. The Leadership Development Program, now in its third year, is benefiting 57 young people.
During the past 11 years of ministry, we have established solid collaborative relationships with other institutions, local authorities and churches. This has increased the impact on the lives of children.
Country Director
Yolanda Rodas joined the ministry in 2003 as a Partnership Facilitator. She was then promoted multiple times, and in 2010 she was appointed Country Director.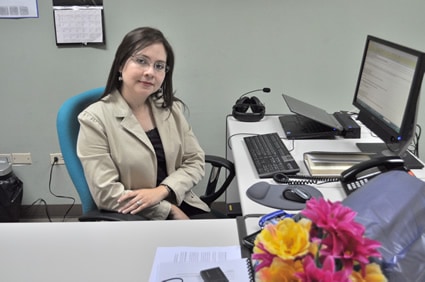 Growing up in an economically poor family, Yolanda's parents did everything they could to support her and her three brothers. Yolanda and her brothers never suffered from a lack of food, education or love. Even with their own economic difficulties, her family always made room to help the needy.
Help Families Affected BY COVID-19
Families in poverty have no safety net in times of crisis. Help provide food, medical care and support during this pandemic.
These values and principles instilled in Yolanda from her early childhood years have prepared her to serve the needy children of Honduras with great passion.
Prior to coming to our ministry, Yolanda worked at a bank as a facilitator and credit analyst for small businesses. Yolanda has a degree in industrial engineering from the National University of Honduras, and is currently pursuing a master's degree in organizational leadership from Eastern University in Pennsylvania.
Implementing Church Partners
Implementing Church Partners are local churches in Honduras with whom we work to deliver child development programs and ministry in the field.
Spiritual Climate
Generally the spiritual climate in Honduras is healthy. There are many different denominations with a variety of doctrines. There is significant growth in the number of believers, but there are challenges in keeping the new converts growing in their faith. There are also challenges with reaching the youth because of the complex social situations in Honduras.

Unique Challenges
Implementing Church Partners face the following challenges:

Many child development centers are located in high-risk areas that have high crime rates and are controlled by gangs.
There is high staff turnover at the child development centers.
Parents are relatively uninterested in keeping their children at the centers.
There is a high rate of unemployment and family disintegration.
Frequent changes are made in Field Manuals, which makes implementation difficult for Implementing Church Partners.

Contributions
Implementing Church Partners provide the use of their buildings and facilities, human resources and labor for construction projects. Implementing Church Partners also spend time supporting the children and their families, provide additional food for the children, offer financial assistance for the center staff and families with very low incomes, and create additional lessons related to the beneficiaries' curriculum.
Church-to-Church
The ministry in Honduras does not currently have any formal church-to-church partnerships. However, some Implementing Church Partners within Honduras have entered into somewhat of a partnership with each other.

Churches have had cluster-level meetings to strengthen church networks and foster best practices. Some partnerships have resulted in discounts on purchases as well as donations and support for children with special needs.

Partner Development Activities
We develop partners in Honduras through training in child protection and other topics, Complementary Interventions funds, pastors' networks, facilitation, cluster meetings, and a radio show that has aired every Saturday for the last six years.

During the radio show, center staff, pastors, children and experts have shared their thoughts on various child-related topics. The purpose is to encourage and challenge other churches to do more on behalf of children living in poverty.

An important part of partner development is the opportunity for new and existing center staff members to learn and observe best practices from other partners. We call these churches "mentor" churches. Mentor churches are Implementing Church Partners that have been effective in the management and implementation of the Child Sponsorship Program.

New and existing partners visit mentor churches to learn practical ways to effectively implement the Child Sponsorship Program. Also, we have selected "Field Guides" from different areas who guide and advise church partner staff in holistic child development. They are responsible for various trainings, such as accounting, sponsorship issues, curriculum and health.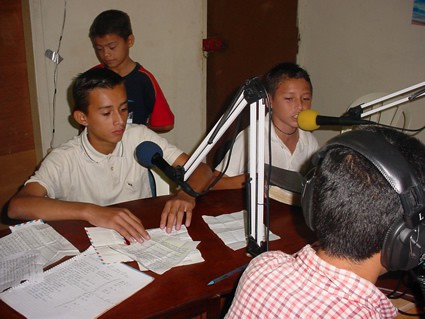 Child Sponsorship Program
Your sponsorship of a child in Honduras provides a variety of benefits.
Children attend child development centers at different times depending on their school schedules. There are also different times for different groups of children because of the limited size of the center facilities.
Meeting Times

3 to 5 year olds: 8 to 15 hours per week, spread out over 2 to 3 days after school
6 to 8 year olds: 6 hours per week, spread out over 2 to 3 days after school
9 to 11 year olds: 6 hours per week, spread out over 2 to 3 days after school
12 to 14 year olds: 6 hours per week, spread out over 2 to 3 days
15 to 18 year olds: 4 hours per week, spread out over 2 days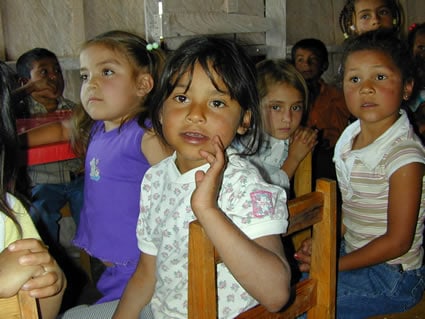 Nutritional Support
Each child receives a snack, such as fruit, cereal and milk, every time they attend the child development center. The centers try to provide each child with a full meal every two to three visits.

A meal consists of meat, cereal, vegetables, fruit and natural juice. These meals are nutritionally balanced and prepared by trained staff. Children who are suffering from malnutrition get extra rations or are given additional nutrients per a doctor's instructions.

Our goal is to provide the children with nutritious food every time they attend the center because food is not provided at school.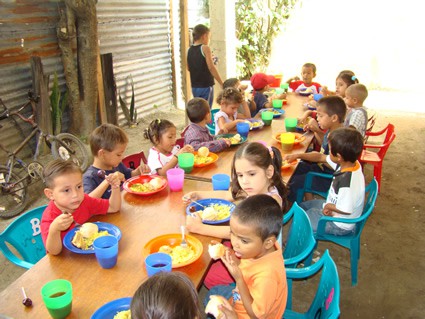 Vaccinations
We monitor vaccines at every medical checkup. If a child is behind on vaccinations, we refer the parents to the nearest health center. Vaccines for children are provided free of charge by the Ministry of Health.
Specialty Curriculum
Some Implementing Church Partners have implemented a curriculum from the Community Center for Preschool Education with the purpose of providing registered children with a preschool education.

Tutors have a certification as "Educators in Preschool Education" and they implement this specialty curriculum along with the certified curriculum.
Extracurricular Activities or Community Service
Children participate in sports tournaments, camps, field trips and service to churches. These activities occur anywhere from monthly to yearly, depending on budget and other child development center activities.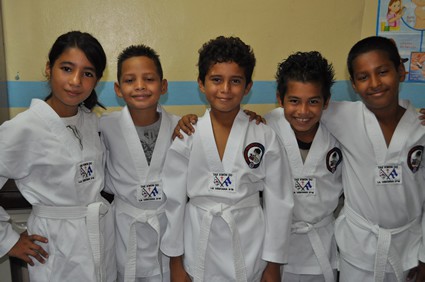 Vocational Activities
Vocational training is important because either the adolescents do not want to pursue a college education or their families cannot support them in this.

Implementing Church Partners make an effort to identify training needs and seek ways to provide for these needs.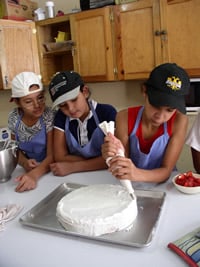 We offer a variety of activities for adolescents, including sports and music. We also offer vocational training in such areas as beauty, baking, welding and computers.
Other public and private entities offer training in electric work, woodworking and automotive repair.
Public institutions that offer vocational skills training require the beneficiaries to purchase some materials, but the overall costs of the courses are absorbed by the government.
Parent Involvement
We hold parent meetings every two to three months to discuss topics such as domestic violence, child abuse, alcoholism and discipline.
Areas of Expansion for the Child Sponsorship Program
We would like to expand in the northern region of the country because there is a high level of poverty, gang activity and drug trafficking there.
Leadership Development Program
Universities Attended
The students attend public governmental, private Christian and private secular universities.
Location of Universities
Most of the universities are located in the capital city.
Service Opportunities
Students serve at nursing homes, schools and universities, child development centers, hospitals, libraries and at the ministry office.

They also serve children in their neighborhoods, volunteer for health campaigns, and evangelize in their communities.

Leadership Development Program Meetings
The larger Leadership Development Program group meets twice a year to cover curriculum topics. They meet in smaller groups once a month to plan community service activities or have Bible studies and sharing time.

They also have occasional get-togethers for birthdays and other special celebrations.

Mentors
Many of the ministry's office staff serve as mentors to our Leadership Development Program students.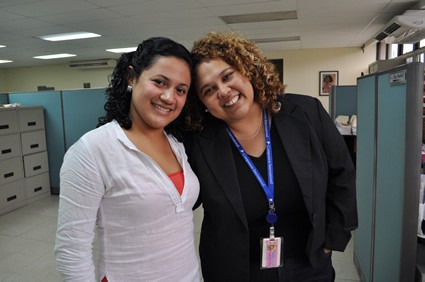 Complementary Interventions
Our core Child Sponsorship Program, while comprehensive, does not address all obstacles to a child's healthy development. The Complementary Interventions program was created to work with our holistic child development model to provide additional services, such as our AIDS Initiative, Bibles for all children, disaster relief and clean water.
Typical Complementary Interventions in Honduras include:
Oral health needs
Vocational training scholarships
Spiritual retreats for teens
Preschool Education Centers in some child development centers
Multiple trainings for the Implementing Church Partner staff
Relief kits containing canned goods, bottled water and other items
Materials for restoring damaged houses
Clothing, basic furniture, etc.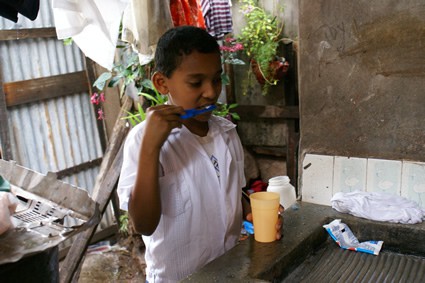 Highly Vulnerable Children
The needs of highly vulnerable children in Honduras include:
Temporary shelter for children living in abusive environments
Nutritional and psychological support for children and parents with HIV
Attention to children who are orphaned, HIV positive, handicapped, sexually abused, abandoned, physically mistreated, exploited or have terminal illnesses
---
Children at the Manantial de Vida Student Center in Honduras are taught that they are future leaders of the church. Some of those young leaders are featured in this video created by our staff.