Compassion began its ministry in Tanzania in 1999 with the Child Sponsorship Program. In 2008, we added the Child Survival Program.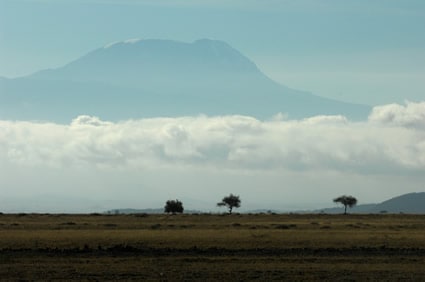 In just over 11 years, Compassion Tanzania now works with 236 Implementing Church Partners in 12 regions of the country. We have been growing at an average of 30 percent per year and currently serve almost 64,000 children.
Country Director
Joseph Mayala Mitinje joined our ministry as a senior accountant in 1999 and also served as an operations coordinator, human resource specialist, and program implementation manager. He was appointed country director in 2009.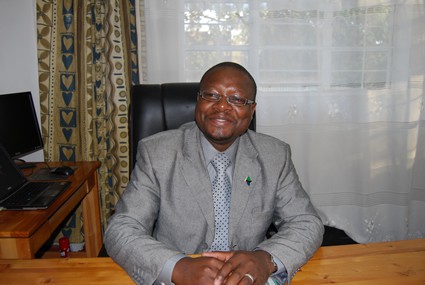 Prior to Compassion, Joseph worked at the Standard Chartered Bank Tanzania as a bank clerk before being promoted to business development manager and account relationship manager.
Joseph holds a bachelor's degree in advanced accounting and auditing from Shivaji University in India; a post-graduate diploma in human resource management and international relations and stock market & exchange control from the Central Institute of Management in India; and a diploma in computer programming from India's Space College.
He also holds a MBA from the Eastern and Southern African Management Institute.
Help Families Affected BY COVID-19
Families in poverty have no safety net in times of crisis. Help provide food, medical care and support during this pandemic.
Joseph is a board member with Haki Kazi Catalyst and previously served as a church elder and chairperson of evangelism and missions for the Arusha, Kilimanjaro and Manyara regions at the African Inland Church.
Implementing Church Partners
Implementing Church Partners are local churches in Tanzania with whom we work to deliver child development programs and frontline ministry in the field.
Spiritual Climate
Christianity is strong and the gospel is preached throughout the country, but superstitious practices still exist. For example, some believe that albino body parts will bring wealth.
Unique Challenges
One challenge that Implementing Church Partners face is retaining their child development center workers. The salary and benefits offered are low relative to the market, specifically for health workers. Thus, staff turnover is high.
Contributions
Implementing Church Partners make financial contributions for Children's Day and provide the classrooms and kitchens.
Church-to-Church Partnerships
We have one church-to-church partnership between an Implementing Church Partner and a sponsoring church in the United States. The benefit is that the Implementing Church Partner has assurance that the children in their child development center will be sponsored. Also, it is beneficial for the children of both churches to share experiences with one another.
Partner Development Activities
We develop our Implementing Church Partners through training, facilitation and partnership meetings.
Child Survival Program
Caregiver Literacy
We offer literacy classes for the Child Survival Program caregivers three times a week using government curriculum.
Income-Generating Skills
We offer monthly training in income-generating skills to the caregivers in our Child Survial Program.

These skills include agriculture, cooking, small-animal keeping, poultry, embroidery, tailoring, gardening and catering.

Health Care
The Tanzanian government provides prenatal care free of charge to mothers, and Compassion Tanzania pays for ongoing follow-up consultations for the mothers and children as well as any medications needed.
Nutritional Support
We provide nutrition education to Child Survival Program caregivers on a regular basis.
Involvement of Fathers
We hold group seminars during which Child Survival Program fathers are encouraged and challenged to participate in Child Survival Program activities.
Transitioning Out of the Child Survival Program
We work mainly with the Child Survival Program caregivers to make them aware of how the Child Sponsorship Program works and prepare them for their child's transition.
Areas of Expansion for the Child Survival Program
We plan to expand into the Mara, Tabora, Iringa and Singida regions of Tanzania because these areas are extremely impoverished.
Child Development Through Sponsorship
Your sponsorship of a child in Tanzania provides a variety of benefits.
The children are busy with school during weekdays, but they have time on Saturdays to attend their respective child development centers.
Meeting Times:

3- to 5-year-olds: 6 hours on Saturday
6- to 8-year-olds: 6 hours on Saturday
9- to 11-year-olds: 6 hours on Saturday
12- to 14-year-olds: 8 hours on Saturday
15- to 18-year-olds: 8 hours on Saturday
19 +: 4 hours a week

Nutritional Support
Each child receives a meal on the days they come to the child development center. A typical meal consists of milk tea, eggs, bread, rice, beans, meat and fruit. We also provide supplemental food for children who are malnourished.

Our goal is to provide healthy food for the children and to encourage program attendance.

Vaccinations
In Tanzania, when a child is born, the government provides vaccinations and monitors adherence.
Extracurricular Activities or Community Service
At our Compassion-assisted child development centers, we offer arts and crafts, music, sports, games and income-generating activities (such as tailoring) every week. We also offer annual camps and community involvement.
Vocational Activities
Adolescents participate in entrepreneurship and apprenticeship activities, and they also go camping together. The public schools do not offer these activities so we hope to fill the gap and expose the youth to additional opportunities to have fun and learn important vocational and social skills.
Parent Involvement
We hold parents' meetings, offer parenting classes and conduct training in entrepreneurship, health and HIV/AIDS prevention twice a year.

Parents also cook for the children weekly.

Areas of Expansion for the Child Sponsorship Program
We plan to expand into Dar es Salaam and Tanga, which are in the eastern and northeastern regions of Tanzania. These are some of the neediest areas of the country with many children living in poverty.
Complementary Interventions
Compassion's core Child Sponsorship Program, while comprehensive, cannot address all obstacles to a child's healthy development. Thus Compassion's Complementary Interventions program works in harmony with the holistic child development model to provide additional services as needed such as the AIDS Initiative, Bibles for All Children, disaster relief and water projects.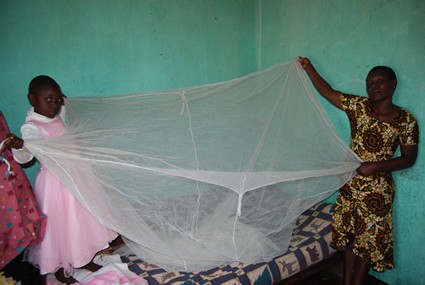 Complementary Interventions in Tanzania are most commonly implemented to provide insecticide-treated, anti-malaria mosquito nets; water systems; infrastructure such as toilets, classrooms and kitchens; income-generating activities for families; and medical treatment for children if regular funds are not sufficient.
Highly Vulnerable Children
The primary needs for Tanzania's highly vulnerable children include food, clothing, shelter, parental care and support, and social integration. To meet these needs, we have foster care, cottages and counseling available.