Moses was a great leader. He performed his God-given duties with passion, but he was not always efficient. This was keenly observed by Jethro, Moses' father-in-law.
In the desert, Jethro saw all the people milling around Moses from morning till evening, while Moses single-handedly handled disputes and instructed the Israelites on God's statutes and laws. Jethro knew that this could burn Moses out, so he risked giving God's anointed some sage advice.
Jethro told Moses to be a representative of the people to God and to teach them His laws. At the same time, he should look for other God-fearing and trustworthy men who could help him resolve many of the easier cases. Moses listened to his father-in-law, and his life became easier for it.
We all can learn both from Moses and Jethro in this story.
Like Jethro, if we see opportunities to improve the way things are done, we should call it out. Do not be afraid to speak or make suggestions even to a superior.
Sometimes we believe that leaders always know better. Or we may think they won't believe our ideas are worthy of consideration. Still, have courage to speak up to make things better.
Like Moses, we can all learn to take help from others, listening humbly and open-mindedly to their suggestions.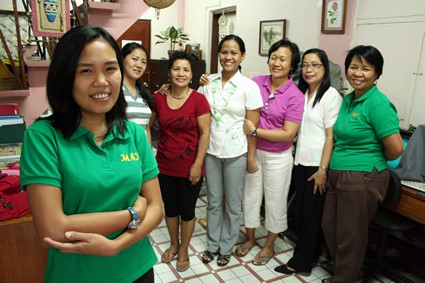 Leaders do not have a monopoly on great ideas. The best suggestions for change sometimes come from people on the ground.
When his father-in-law saw all that Moses was doing for the people, he said, "What is this you are doing for the people? Why do you alone sit as judge, while all these people stand around you from morning till evening?" . . . Moses listened to his father-in-law and did everything he said. — Exodus 18:14, 24, NIV
Prayer: Dear Father in heaven, give us the courage to speak up like Jethro when things can be changed for the better. Also give us the hearts to listen and put into practice great ideas that come from others through your Spirit. Amen.
---

ABOUT THE AUTHOR: Wendy Sebastian works as a Program Communications Manager for Compassion Philippines
Read all the One in Spirit devotionals.