Nebaj Guatemala is a small town filled with color from the beautiful, handmade traditional clothing of the local Mayan people. Standing in the village's central plaza, a person can see that most women are dressed virtually the same way, in stunning red skirts with blouses called "güipiles," covered with colorful floral designs and accessorized with a fitted belt made of unique thread.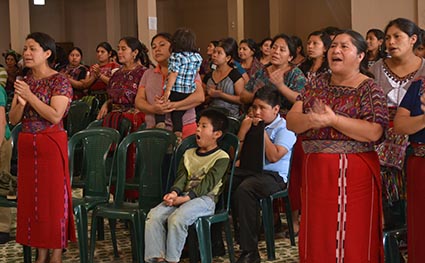 The sight is lovely, but it does not hide the truth behind the people's smiles. They live in a beautiful place, but it is very far from the city, and many times their needs are forgotten. For example, clean drinking water is not available for the community.
In Guatemala, the public water supply isn't potable because it is too dirty. People from the city understand the need for drinking clean water, so they invest in it. In Nebaj the situation is different, because the town is rural and far from the department Santa Cruz del Quiché.
A department in Guatemala is the equivalent of a state in the United States, but in Guatemala the departments depend directly on the capital's government to provide services such as water systems.
These vital services are very hard to provide and even less accessible in highland regions and small villages such as Nebaj. Several rivers run through the mountains around Nebaj, and these are the main sources of water available for the village.
It is very common to see children and adults in town drinking water directly from the rivers and pipes. As a result, people usually contract stomach or intestinal diseases. According to governmental statistics from January 2013, diarrhea is the leading cause of mortality among 91 percent of indigenous Guatemalans living under the poverty line.
We have committed to changing Nebaj's water situation and making a concerted effort to educate people on the importance of clean water and hygiene.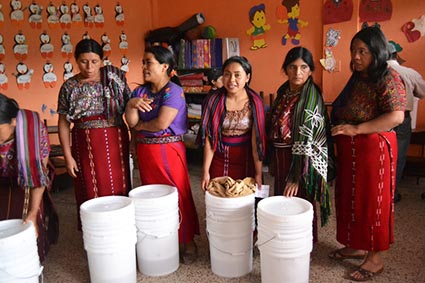 Our staff works hard to teach not only the children, but also the parents and entire families the importance of drinking clean water. Parents attend classes on water and hygiene habits, and they now understand that they can live differently from their own parents.
Bottled drinking water is very expensive in Guatemala, especially for families in the rural area who earn an average income of Q25 a day (approx $3 USD). Buying 10 gallons of drinking water a week for an average family of 8 to 10 people for one year is around Q2200 (approx $279 USD).
The cost makes it impossible for people to invest in clean drinking water.
Loida, director of the Jesús es el Maestro Child Development Center, says medical check-ups revealed 13 percent of children registered in our program are undernourished. Nineteen percent suffer from various bacterial stomach infections or disease.
These highly disturbing statistics encouraged center personnel to find financial help to provide water filters for the children in need.
Our Compassion Complementary Interventions program provided the funds needed to purchase water filters. This program helps children and their families improve their health and physical development, along with other aspects of their lives.
Children are quietly learning they have a right to enjoy good health, and that someone cares enough about them to invest in something that will really change their lives: a water filter.
With wide smiles, parents and grandparents attended training to learn how to use the filters.
Filter trainers turned brown water into clear drinking water that they drank immediately before the amazed crowd. The filter is very easy to use and to clean. It works by gravity and the water levels are very easy to see.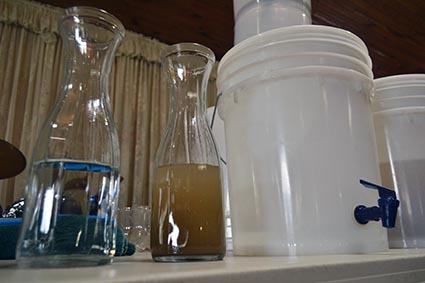 In fact, the families were really surprised to learn how easy to transport and set up the filters were. The speaker needed an Ixil-speaking (Ixil is one of the native Mayan languages used in Nebaj) translator to explain how the filter worked, but some people understood how to set up and clean the filter just by watching the speaker.
Mothers in attendance could not hide their happiness while receiving the filters. They understood that the use of this filter would greatly improve the health of their families. They were very grateful.
We are touching lives through practical solutions to problems that are not as impossible to solve as they seem. And the winners in this equation are the children.
---