It is my great privilege to introduce you to Fellow Blewussi Kpodo, our 1 millionth sponsored child! Fellow is 8 years old and lives in Togo with his father, two older sisters and one younger brother. And he now has a very bright future! 🙂
And who better to stand alongside this precious little one than the world's strongest woman? Fellow's sponsor is Jang Mi-Ran, a long-time Compassion supporter and Olympic gold medalist weight lifter from Korea.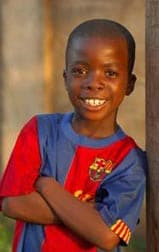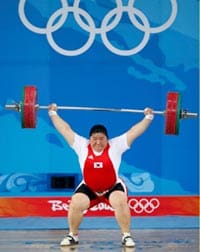 So, the strongest woman in the world is now sponsoring one of the most vulnerable children in the world!