Meet a superhero: Pastor Ganiban!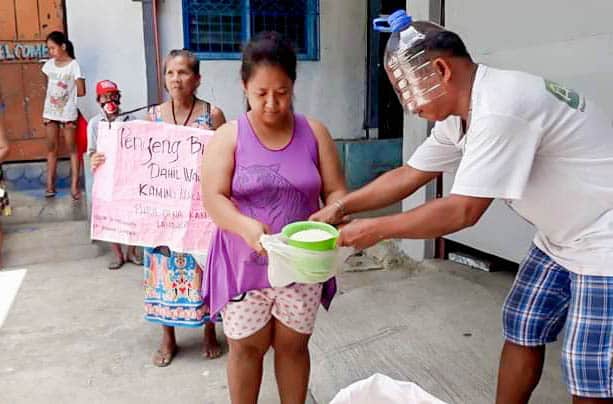 The Promised Land Baptist Church serves the "dumpsite" community of Payatas in the Philippines, which has become much more impoverished since the community has been quarantined due to COVID-19. Unable to work, families were quickly running out of food. Pastor Ganiban is doing everything he can to serve his community. He's not only distributing food using your generous donations; he's giving away his own money, even his family's own sack of rice.
He's using whatever he can as a mask, including a water bottle, so he can give whatever he has to those struggling. This man is just so incredible, using faith to fight fear during this global pandemic.
In times when there's so much darkness, stories like this give us hope. Thank you, Pastor Ganiban, for your incredible faith and love for people!
This season has knocked all of us down due to its uncertainty, but one thing we know is that we will rise as one. We exist to serve our brothers and sisters in poverty, and because of your donations, awesome stories like this are able to be written!
Thanks to you, Gladys and her family have a place to stay!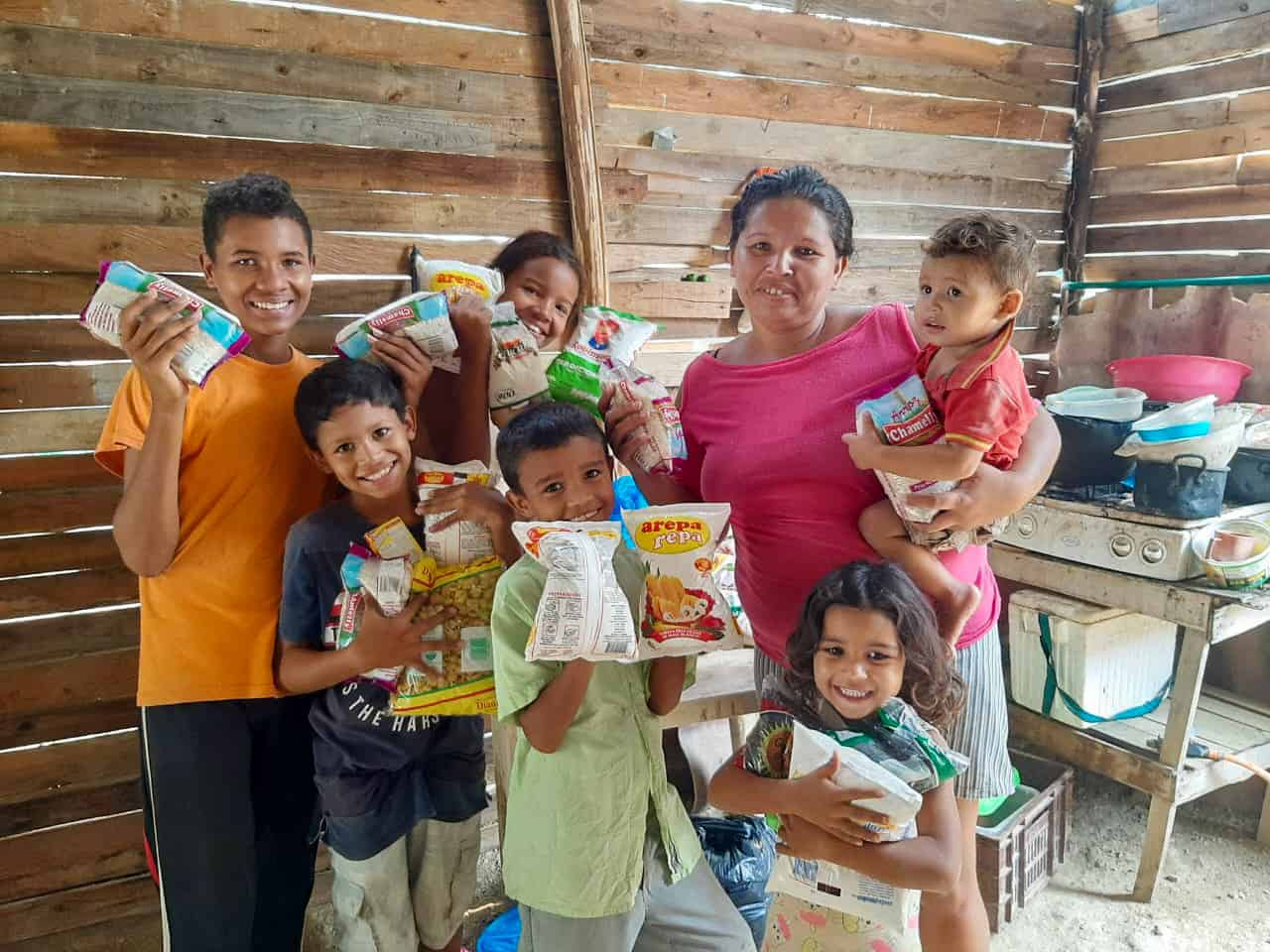 In Cúcuta, on the border of Colombia and Venezuela, thousands of Venezuelan families like Gladys Vasquez's have fled their country's economic downward spiral only to find themselves alone in a foreign country and in desperate need.
As the country went into lockdown, Gladys' husband lost his job, and their landlord threatened to evict them.  But staff at the local Compassion center where Gladys' children attended quickly heard about the family's plight and stepped in to help.
"We contacted the house's owner and paid the month of rent they owed and one more month. Then, I called Gladys to tell her that we wanted to bless her with some food, and we met at the grocery store," says Yuderky Alvarez, the Compassion center director.
Immigrant families like Gladys' are particularly vulnerable during crises like this. But because of Compassion, her family will survive.
"I want to thank you for helping me because I am facing a hard situation," says Gladys. "May God reward you. May God bless you today, tomorrow and forever. Amen."
James and Jhonny have food to eat thanks to generous donations.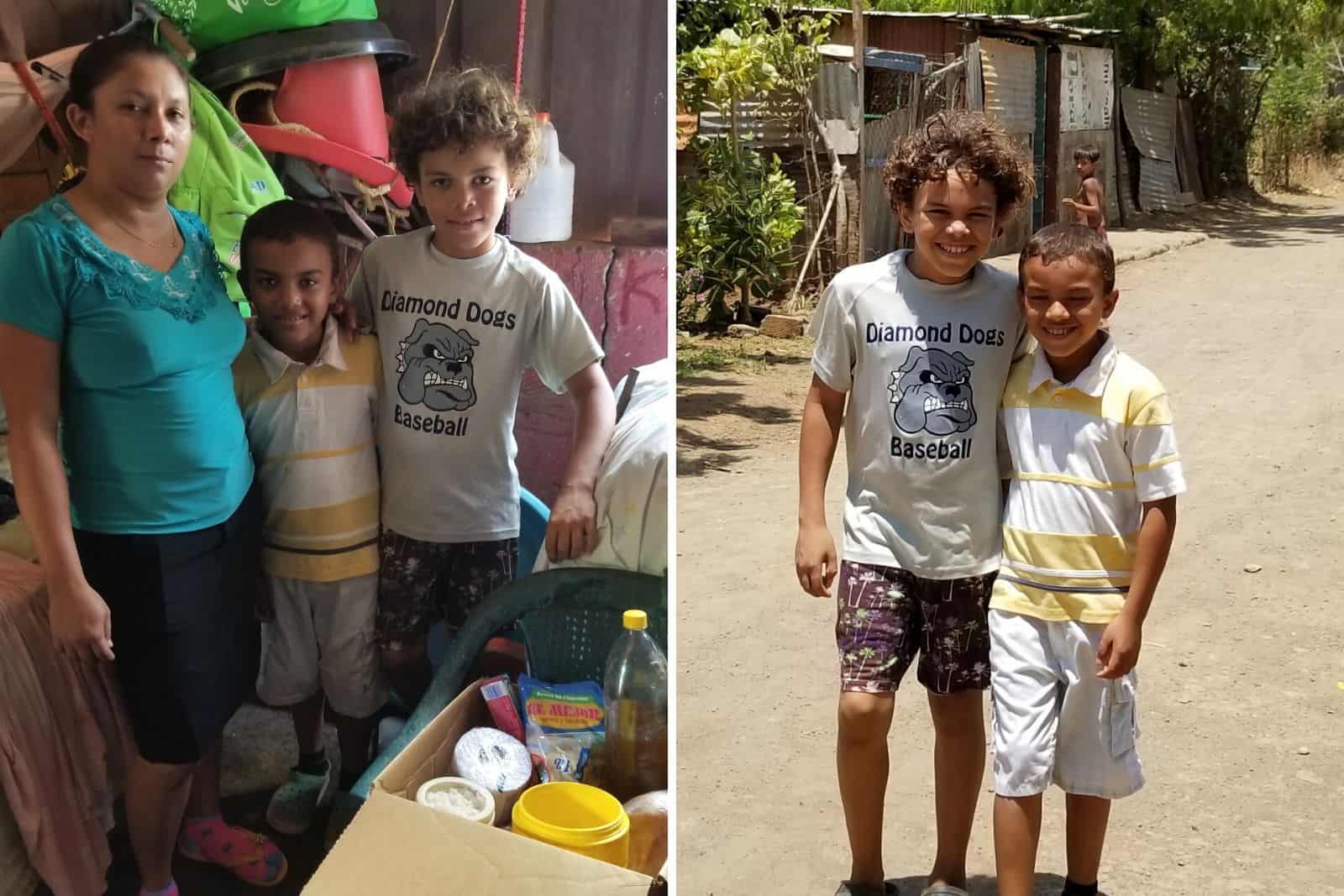 Employment was already scarce in the rural community of Tipitapa, Nicaragua. For the Zapata family, the lockdown means providing for their five children is far more complicated, particularly because the children no longer receive a meal at school or their temporarily closed Compassion center.
"We stopped going to classes at the Compassion center, and I miss it a lot," says James, who along with his brother Jhonny is registered with Compassion. "The center has always been a blessing for us. They gave us food and taught us about the Bible."
Before Compassion's intervention, the Zapatas faced a terrible decision: stay home and risk starvation or try to find work and risk contagion. Amid the difficult situation, their Compassion center continues providing vital support.
"The children are our priority. By doing this, coming to their houses, bringing them food and asking how they're doing during this quarantine, we are helping them cope and showing them that we care," says center tutor Gleydis Castillo.
"That is why the assistance we offer hasn't stopped despite the crisis, because it's in our hearts to provide them with as much help as we can."
Thank you for the vital support you are providing to the vulnerable right now. Generous and sacrificial Christians like you are rising up to meet the needs!
Rise Up! ›
---
Reporting and photos by Lina Alarcon, Junieth Dinarte and Edwin Estioko