I reached into the closet and pulled out a pair of slacks to wear to work. I slipped each leg in, zipped and buttoned up, and then, instinctively, stuck my hands in the pockets. I was surprised when I felt something in the front right pocket. I knew instantly it was cash. And I could tell it was more than one bill.
Was it $20?
$40?
More?
I pulled three folded bills out of my pocket. I filed through each one.
All three of them singles.
Three bucks.
Help Families Affected BY COVID-19
Families in poverty have no safety net in times of crisis. Help provide food, medical care and support during this pandemic.
I have to admit, there was a moment of disappointment. I mean, even though I was excited that I found money in my pocket, wouldn't it have been nice if it was more?
Then I'm reminded that over 1 billion people on this planet will work all day today and not get paid what I just found in my pocket.
Even the father of the girl I sponsor won't make $3 today, after putting in eight hours of hard, sweaty construction work. That is, if he can find work in Manila today.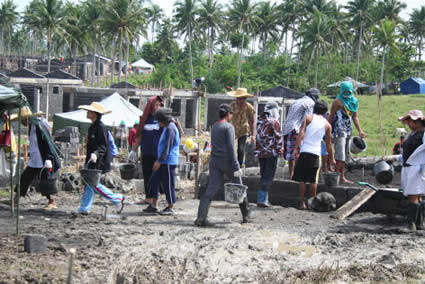 I can't imagine misplacing a full day's pay and not tearing up the house to find it. I can't imagine digging into my pocket and finding an entire day's wages. But that's exactly what I did, in the eyes of a billion people.
Three bucks. It's amazing how important that becomes, with a little perspective.