Praise God that he has chosen those who are poor in this world's eyes to be rich in faith. Pray that your sponsored child's faith would be growing more and more each day.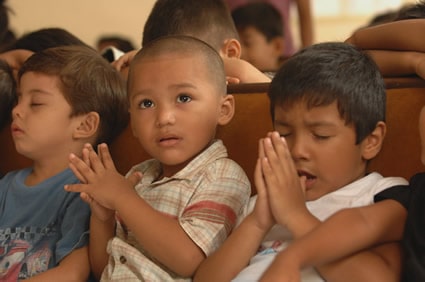 "I pray that faith will find root and grow in my children's hearts, that by faith they may gain what has been promised to them."
"The apostles said to the Lord, 'Increase our faith!' He replied, 'If you have faith as small as a mustard seed, you can say to this mulberry tree, "Be uprooted and planted in the sea," and it will obey you.'" -Luke 16:5-6, NIV
---
Prayer prompts copyright Bob Hostetler. Used with permission by the author.
Read other ways to pray for your sponsored child.