This title struck me: "Praying Is Dangerous Business." I was on a mission field, far away from home, family, and friends, and praying had been my favorite activity.
It was the time I could share my fear, sadness, and joy with my Father. So how can praying be dangerous business? Peter Marshall wrote this:
"It is dangerous to pray for something unless you really and truly mean it. God might call your bluff and take you up on it! God may require something of the one who prays. The answer to our prayer may involve some real effort, maybe even some sacrifice.

God's method in answering almost any prayer is the march-into-the-Red-Sea-and-it-divides method or march-right-up-to-the-walls-and-they-fall-down technique. You've got to have faith for that sort of venture and courage, too. That's why some prayers may be dangerous."
This is so true! For years I prayed that God would send laborers to Cambodia, and He asked me to go! That was ten years ago.
In my first year with Compassion, I visited a child whose brother could not continue his studies. He was not a sponsored child. His father had passed away, and his mother was in jail. He had to take care of his two brothers, cooking and cleaning for them and taking them to the child development center.
I prayed that God would help him continue his study. God said, "Why don't you help him?"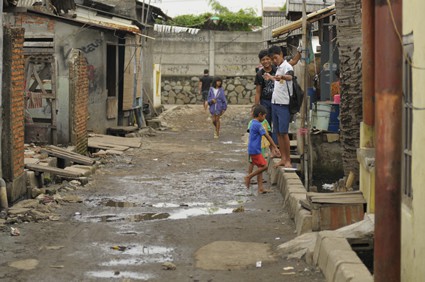 One day I prayed that God would provide for the needs of my friend's ministry to street children. Then God asked me to help with their funding. Another time I prayed for program needs, and God asked me to work on it to make it happen.
What are you praying for? Are you ready to be the answer to your own prayer? God may ask you to be His instrument.
Pray continually. —1 Thessalonians 5:17, NIV
Prayer: Father God, thank You for answering our prayers. Give us sensitive hearts to listen to Your answers. Give us also courage to take a step of faith when You call us to be the answer. Amen.
---

ABOUT THE AUTHOR: Dewi Sartika Batubara is a Training and Support Manager for Compassion Indonesia.
Read all the One in Spirit devotionals.