Have you ever been offered services with your luggage at an airport only to realize that a huge tip is expected, something you could hardly afford?
Or have you ever been to a restaurant and found that the service was very poor — that the server seemed to be there for the sole purpose of making a living? I have. I guess you have, too.
Rebekah is a perfect example of how to do something from the bottom of our hearts — as unto the Lord. By the absolute controlling power of God, first she drew water for Eliezer and his companions. Second, she drew water for ten camels. You can imagine how much water a camel would need to quench its thirst!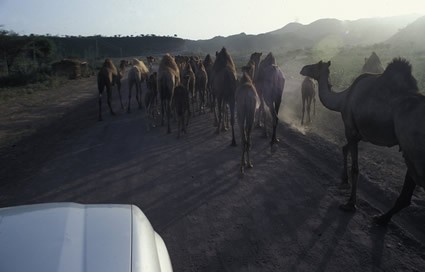 Third, Rebekah provided them a place to spend the night. Fourth, she gave them water to wash their feet. Fifth, she gave them food to eat and straw for the camels.
She willingly exceeded all that was requested in the most amiable way, didn't she?
God loved us before we ever thought of loving. He gave to us before we could ever think of giving. He calls us before we could ever think of serving, and He expects us to serve Him, to respond to His call to ministry from the bottom of our hearts.
Yes, He calls us with a call that encompasses all other calls, a call to service. His Word reminds us, as servants of Christ, to do the will of God from the heart, to serve as unto the Lord.
"Obey them not only to win their favor when their eye is on you, but as slaves of Christ, doing the will of God from your heart. Serve wholeheartedly, as if you were serving the Lord, not people" (Ephesians 6:6–7).
"After she had given him a drink, she said, "I'll draw water for your camels too, until they have had enough to drink." —Genesis 24:19, NIV
Prayer: Lord, we are persuaded that You've called us to serve You. Since Your call and will are interwoven, help us find what that service is, how it is to be done, when it is to be performed, and to do it from the bottom of our hearts as unto You.
---

ABOUT THE AUTHOR: Fenel Pierre is a Sponsor and Donor Services Supervisor in our Haiti office.
Read all the One in Spirit devotionals.