What is it that you remember about the people you have interacted with in the past? The good experiences or the bad experiences?
Paul remembered the good things about people. He focused on the good times they had together and chose to remember the positive experiences he had with them. It was a choice!
Paul had a difficult time in Philippi. Acts 16 tells us that when he went there, he was arrested, whipped, humiliated, and thrown into prison — all before being asked to leave town. Yet he thanked God every time he remembered the Philippians!
He chose not to focus on the painful memories but instead on the things he could be grateful for.
Maybe you have been hurt in the past by a colleague, friend, spouse, parent or child and are still holding onto that hurt. As a result, you do not enjoy being around them today.
Are you focused on the bad and the negative? Could you instead be grateful for the good in these people? Pleasant memories are a choice that you must make. This will bring you joy!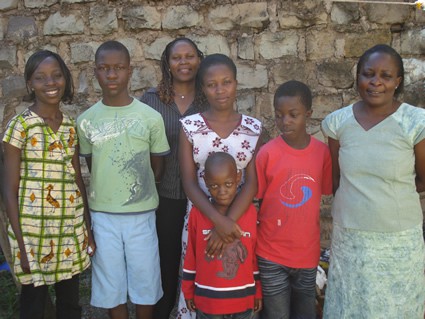 I do not encourage you to deny the hurts you have experienced, nor do I advocate that you excuse the weaknesses in other people. This will be psychologically unhealthy for you. But focus on their good, and choose to emphasize their strengths so that you build them up.
If you want to enjoy others, you've got to focus on their strengths and not their weaknesses. Perfect people do not exist anywhere — not in our homes, workplaces, or even our churches. But there is good to be found in everyone, no matter what their weaknesses are.
I thank my God every time I remember you. — Philippians 1:3, NIV
Prayer: God, help us to focus on the strengths of other people and appreciate them just as they are. Make it our purpose to build others up, value them, and help them overcome their weaknesses. Amen.
---

ABOUT THE AUTHOR: Thomas Mogaka is a Partnership Facilitator with our ministry in Kenya.
Read all the One in Spirit devotionals.