In some parts of the world, safe water is a luxury. According to UNICEF, every year, 3.3 million of people die from using contaminated water. Only 58 percent of the population of sub-Saharan Africa has access to safe drinking water.
In Togo, national statistics indicate that 39 percent of the population do not have access to an improved drinking water source. Fifty-seven percent of the rural population does not use any source of improved supply compared with 10 percent in urban areas. Only 5 percent of households use an appropriate method of water treatment.
A quarter of the Togolese population do not have, within a 30-minute walk, a source of drinking water. It is in this context that our ministry provided nearly 7,000 households with a safe water system to help children and their parents drink safe water for good health.
Six-year-old Constant received one of these water systems.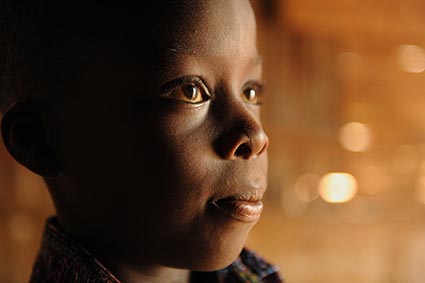 Constant's father died in a tragic traffic accident and his mother, Therese, takes care of him and his three brothers. Therese does everything she can to support her children.
Overall, she earns U.S.$1.30 per day. This small income is not enough to support her children and she does not receive any help from the relatives of her late husband.
Therese and her children live at Kélégougan, a district in the northern suburbs of the city of Lomé. The major problem there is the lack of safe water. Kélégougan is a new area.
The government has not yet put in place the infrastructure to drain water. Wealthy people build boreholes. There are virtually no wells in the area because it is hard to find water under the earth. Those who tried to dig wells gave up quickly because even after 70 meters deep, they could not access water.
It is for this reason that poorer families must buy water to survive. The container of 50 liters costs 25CFCA, almost U.S.$0.05. Therese spent almost U.S.$10 per month for her water supply, and it was risky water.
Water from boreholes is the only drinking water at Kélégougan.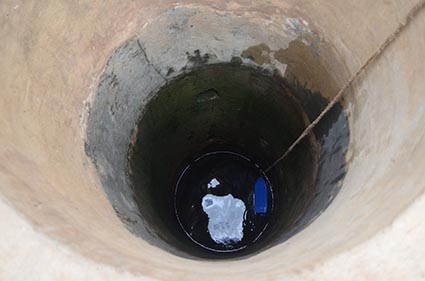 Children and adults drink it without treatment because they do not have the means to do so. Thierry, coordinator of Child Development Center "Deeper Life," tells us,
"When we started the child development center here, we noticed that children who fell sick most often suffered from stomach aches, diarrhea and cholera. Doctors explained that these children do not drink clean water. They added that they did not meet the hygiene rules.

"That's when we decided to build parents' capacity on hygiene and cleanliness. This training reduced the number of disease cases, but not as we hoped."
But, a safe water system changed these children's stories.
"Since parents have started using the Sawyer system, we noticed an improvement in the health of their children. They are doing well and we give thanks to God. From that time until now, not even one case of cholera was discovered."
Since Therese and her sons drink safe water from the Compassion Water of Life system, she and her family are healthy.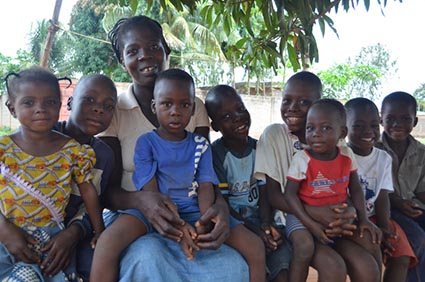 Before, though her meager income was not enough to feed her four children, she was forced to buy counterfeited medicines along the road to treat her children.
When the situation got serious, she was forced to go to a health center. This put her in a terrible debt. Therese shares,
"Today, thanks to the center, we are healthy. When I get up every morning, I think only about what my children will eat. I do not think pharmaceuticals. This safe water system is a gift from God. In addition, it is easy to use and does not waste my time."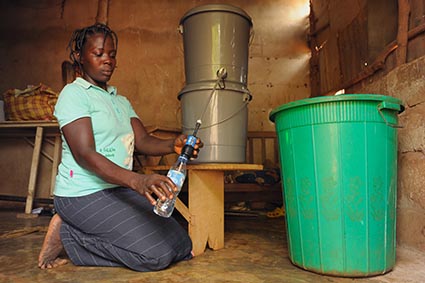 Constant and his family, like the other recipients of these filters, are healthy. Now, Constant can drink clean and safe water without bacteria and without dirt, water that gives him good health.
Therese now thinks about the future of her children. Constant dreams of becoming a lawyer. His prayer is that God will empower his mother to take care of him to help realize this dream.
---