We are amazed at the miracles Moses performed in Egypt before Pharaoh and his people. We must remember that, though he was brought up in the house of Pharaoh and he had the best education of those days, the Bible says Moses was "sent."
Brethren, in our ministry today, we might have strong experiences before becoming part this organization. We might have had certificates in various areas before being hired, but let me tell you that the Lord didn't consider your past experiences or qualifications before He "sent" you to your current position.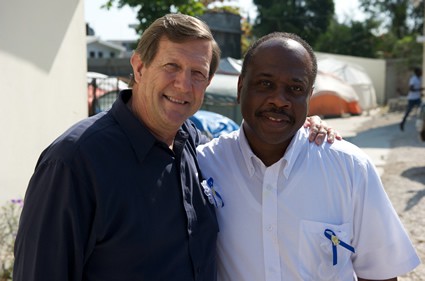 It was only because He knew that if He sent you, you would answer positively. Blessed are we to have answered.
Having answered, let's make the difference between the words "sent" and "brought."
The one who is brought may not know the reason why he was brought to a certain area. But the one who is sent has a clear mission to achieve, a clear vision for the purpose of his being sent. Let us consider some attitudes of one who is "sent":
He is focused because he knows that his assignment should be done in a certain timeframe.
He is disciplined because every minute is precious for him; he will not leave the work and do things that do not help him achieve the final goal.
He always comes back to the one who sent him to account for his achievement. It is obedience that gives him the boldness to come back.
As we are working toward the future, let's consider ourselves as a "sent" people, forgetting the office challenges and conflicts with others so that we can be serious about our vision. A time will come to account for what we have done so far.
Thanks to the Lord that He has promised to be with us until the end of the world.
Since then, no prophet has risen in Israel like Moses, whom the LORD knew face to face, who did all those miraculous signs and wonders the LORD sent him to do in Egypt — to Pharaoh and to all his officials and to his whole land. — Deuteronomy 34:10–11, NIV (emphasis added)
Prayer: Lord, help us live according to our calling for the achievement of the 2020 Vision in Jesus' name. Amen.
---

ABOUT THE AUTHOR: Kokouvi Glakpe is a Human Resources Specialist in our office in Togo.
Read all the One in Spirit devotionals.