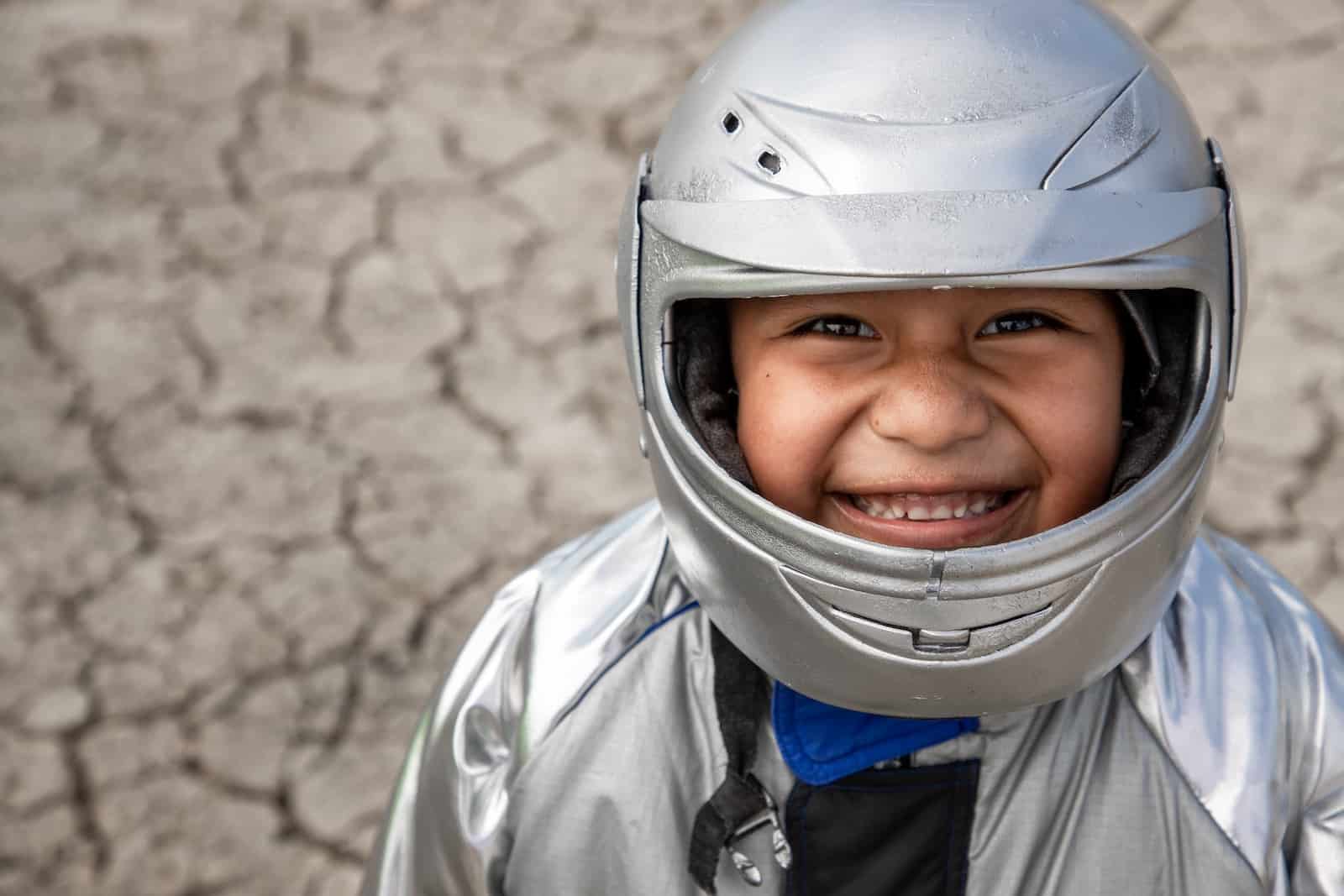 Poverty doesn't allow children to dream. It can block their perspective on the world. But when children in poverty meet Jesus, their dreams become real and become even better. Thanks to the work of the Church and the generosity of sponsors, children around the world are able to dream and achieve big things. Fuel is being poured into their hearts.
We asked sponsored children in South America what they want to be when they grow up. Let's be encouraged by these children, and let's help them reach their goals!
When I grow up, I want to be an astronaut!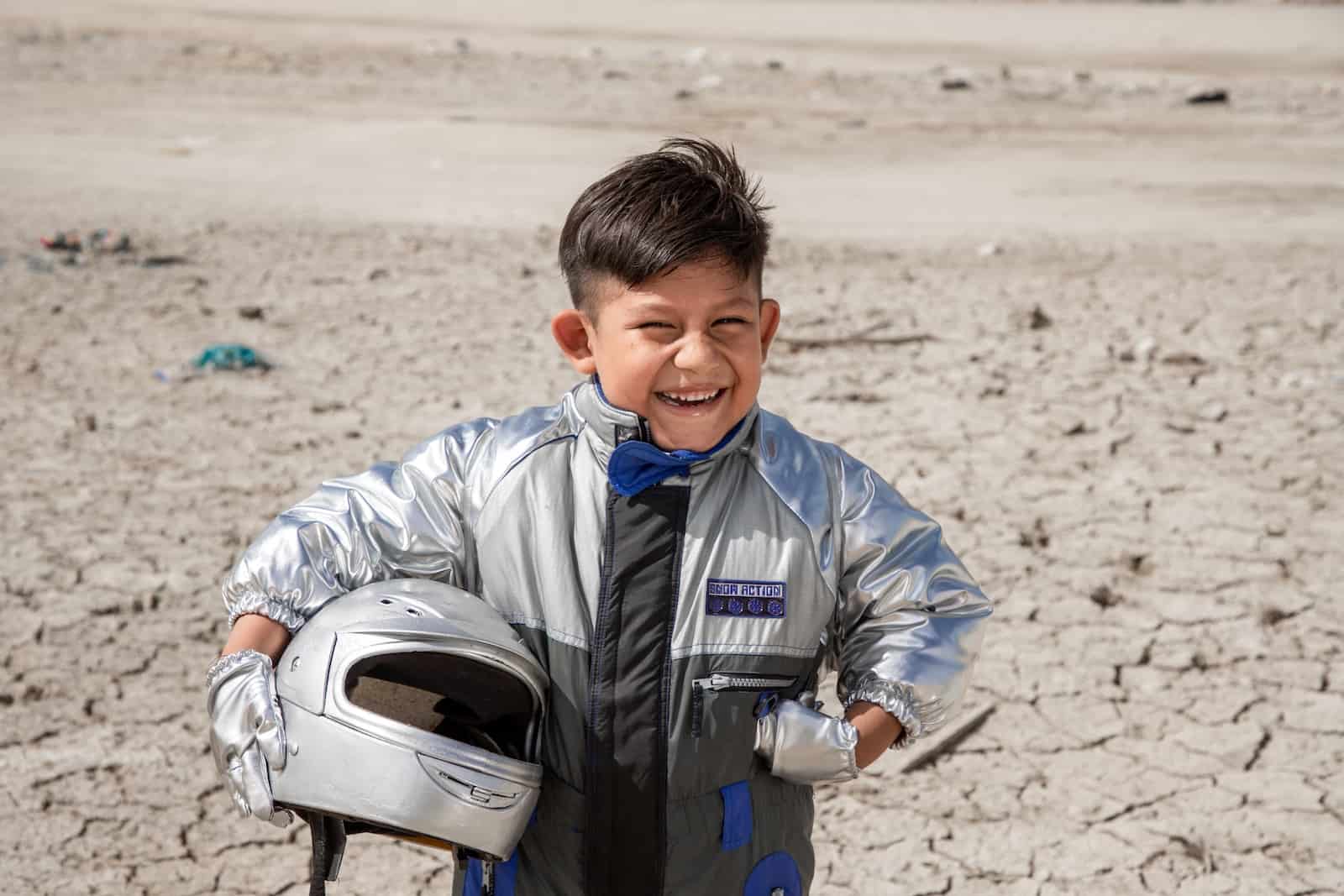 Justin is a child who dreams big. This 7-year-old wants to become an astronaut, but not for conventional reasons. He wants to reach other planets to bring help to Earth, because every day our world is more polluted.
"I want to be an astronaut because I believe that we can reach other planets and bring machines and technology to clean the oceans and seas," says Justin. "I want to remove all the garbage and plastic and send them away from our planet."
Justin lives in La Libertad on the south coast of Ecuador. He has seen how the beaches are becoming dirtier and dirtier. His community is also notorious for its environmental pollution, the streets full of garbage. But each week, Justin is learning at the Compassion center that God is calling us to make a positive impact on our world.
Justin is starting out small. Every week he goes out to clean the street in front of his house. He wants to teach other children the importance of not polluting. Being an astronaut is a big dream, but what is key is that Justin believes it is possible to improve our world.
When I grow up, I want to be a police officer!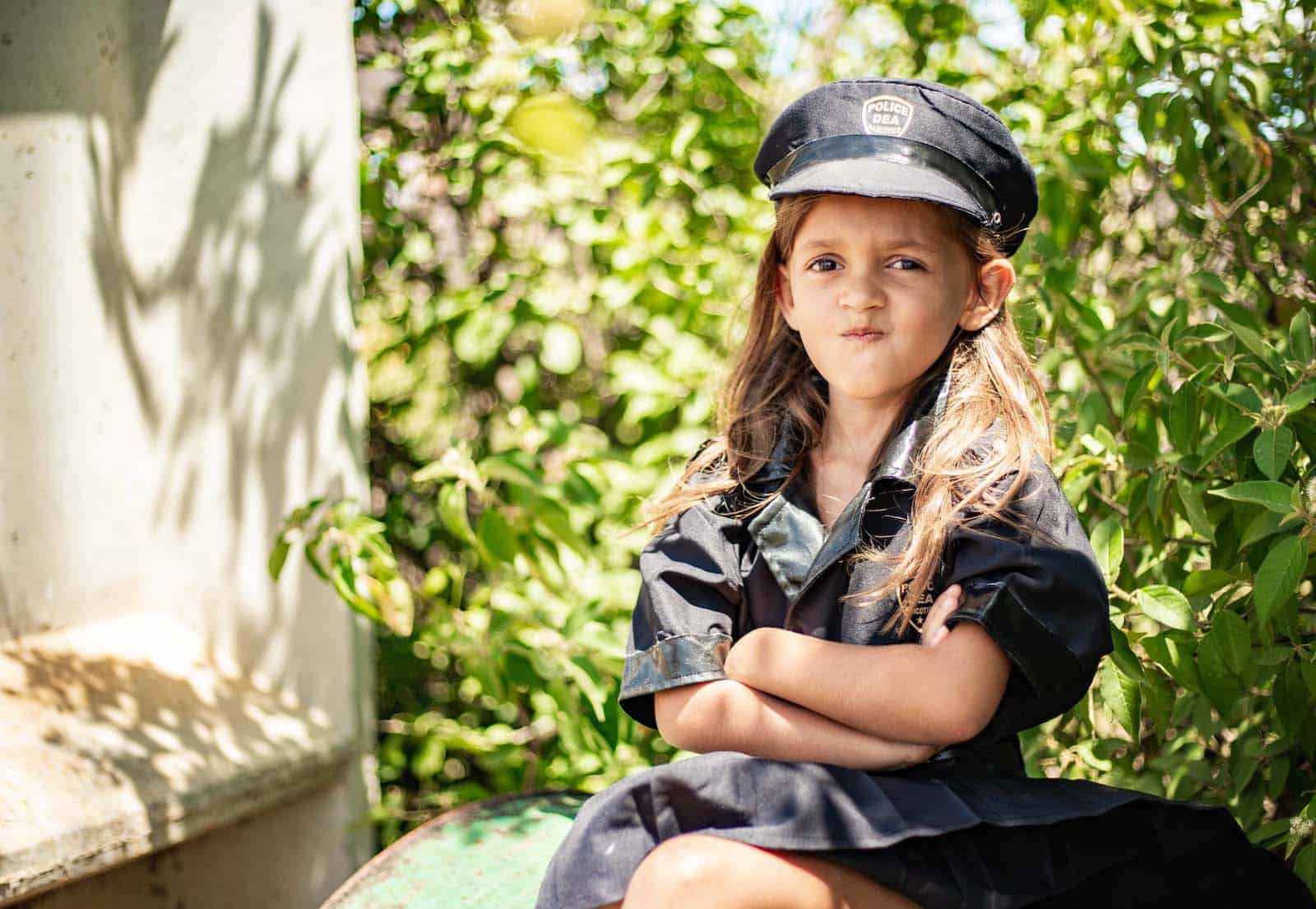 Being a police officer is often considered a job for men in Pombal, Brazil, but 6-year-old Tayla already dreams of fighting against the crime that ravages her neighborhood.
"I'm a girl, but I can do it! I'm brave too!" says Tayla. "Being a police officer is all I want to be. There are a lot of bad people living in our city. I don't like this. I want to fight against them."
Tayla lives in one of the more dangerous places in her city. It's not rare to hear that a friend lost a relative to murder. The rest of the region often stereotypes everyone in her community as a criminal. Being a girl in this context is even more challenging. The culture often doesn't encourage girls to fight for independence or empowerment. Many girls become mothers at a young age, and they are discouraged from pursuing jobs that are considered only for men.
But this thinking doesn't work for Tayla. She believes fighting against criminals is her way to make the world better. At the Compassion center, Tayla's tutors encourage the children to take responsibility to build a better world — boys and girls together, side by side.
When I grow up, I want to be a civil engineer!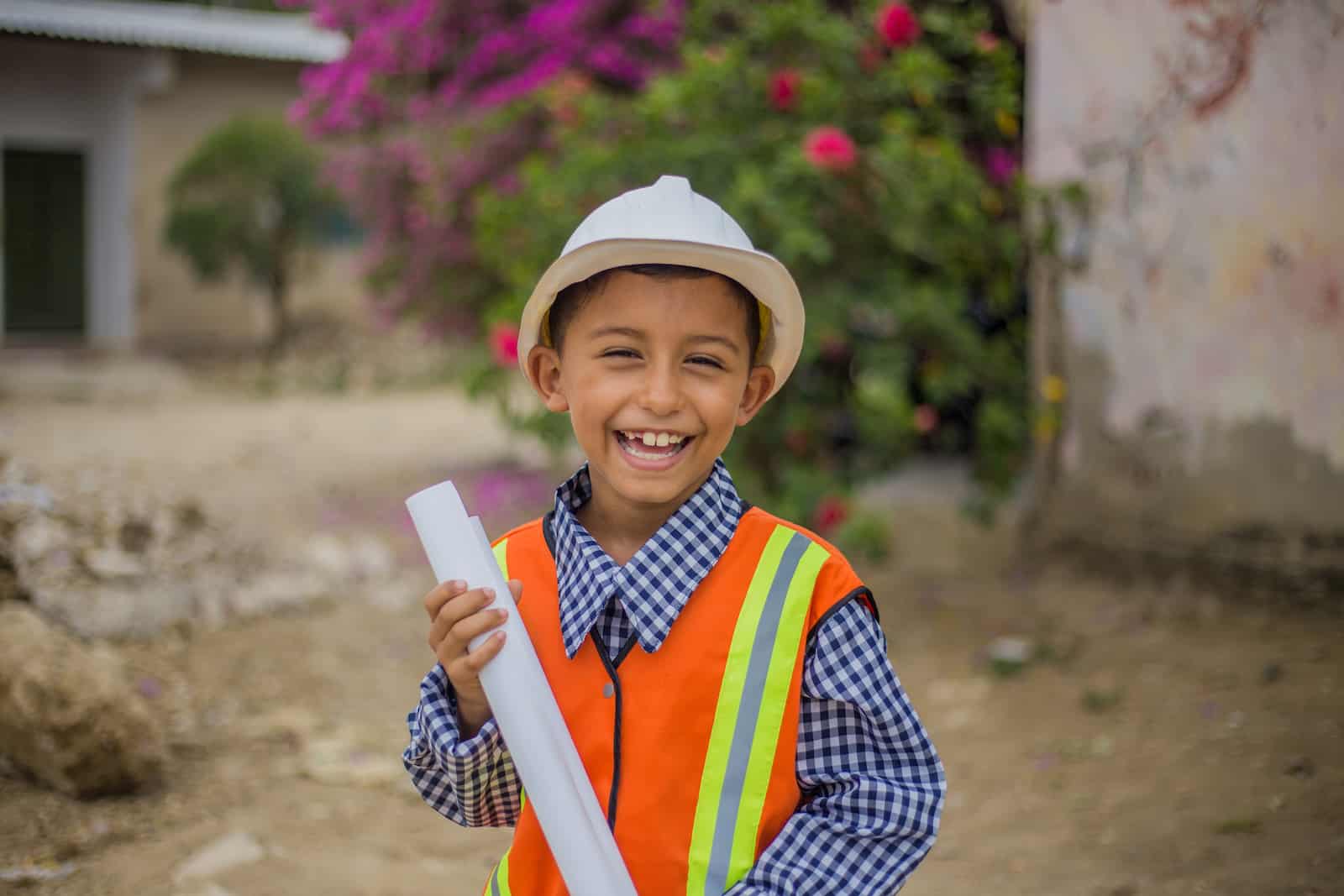 Santiago lives in Sincelejo, Colombia, with his family in one cramped room. His grandmother provides for him making garments on her old sewing machine. Living in this small space and seeing all the work his grandmother does motivates Santiago to become a professional so he can give his family a better quality of life.
"When I grow up, I want to be a civil engineer to build bridges, highways and a big house for my family," says Santiago. "To be an engineer, I have to be the best at school, and I am already working on that."
In contrast, many of the young people in Santiago's community are involved in selling drugs. Gangs and violence are common. So at age 7, Santiago already knows that to become an engineer he has to work hard and be an excellent student. He believes God will provide him with the resources to study.
His Compassion center Director, Edgar Padilla, is teaching the children to not only trust in God, but also fight for their dreams in order to have a different life.
"God gives us hope that with His help children can be transformed and have a great future. I have seen it in the lives of many young people and I hope that for Santiago's life," says Edgar. "I already see Santiago as an engineer and as center staff we will continue encouraging him to dream."
When I grow up, I want to be a scientist!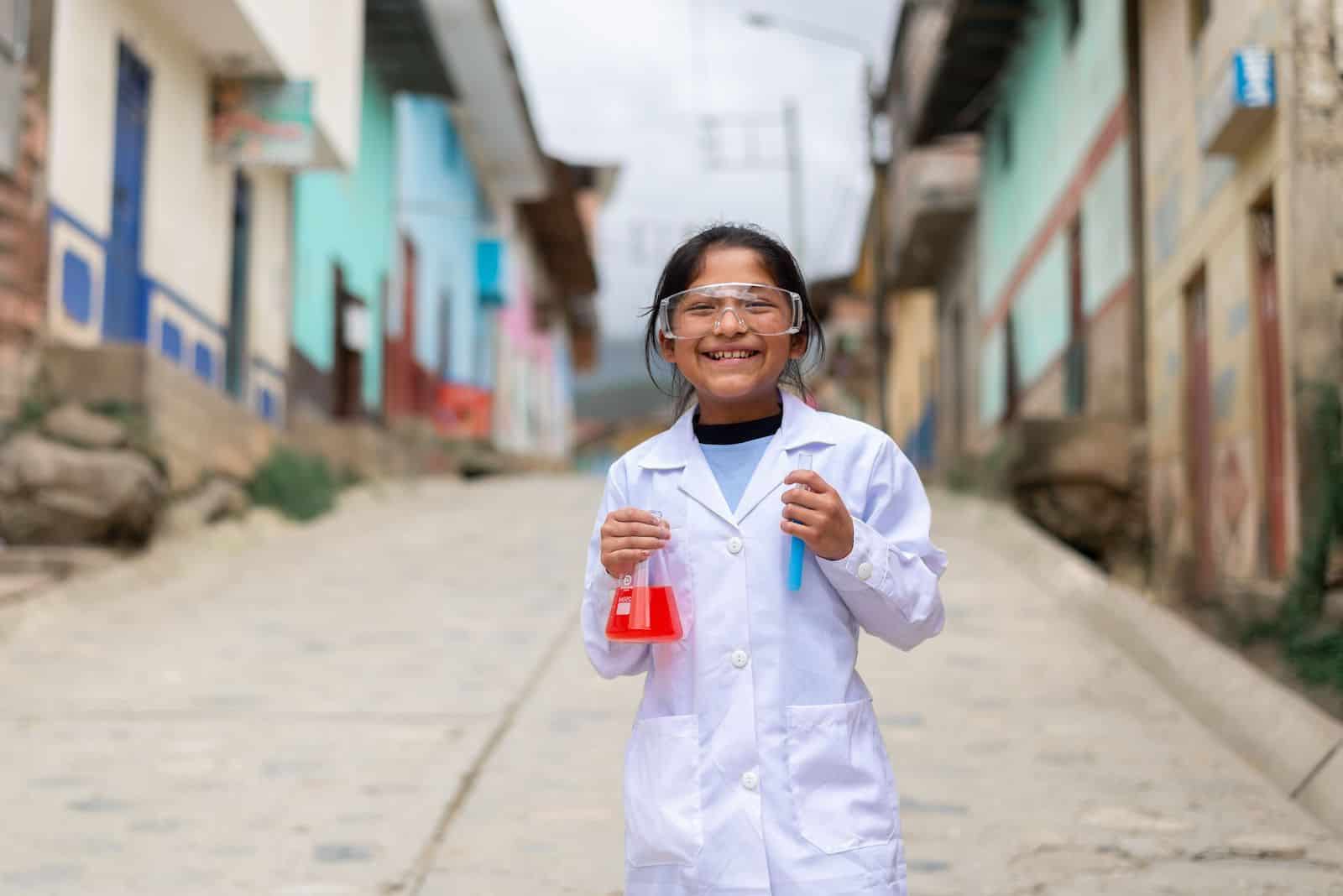 Yameli lives in a small town in the highlands of Huánuco, Peru. There are few job opportunities, so most people migrate to nearby cities or stay home and continue the agricultural work of their land, as most of their ancestors did. Despite this, 9-year-old Yameli has big dreams.
"I've always felt a fascination for discovering new things," says Yameli. "My favorite part of school is the experiments we do, and that's exactly why I want to become a scientist when I grow up, just like the ones we learn about in our books."
As a scientist, Yameli wants to help engineer a food that can combat hunger in children. Yameli's dream of becoming a scientist goes against both the lack of opportunities in the area and local beliefs that women should focus on household work. But the local church, in partnership with Compassion, is joining Yameli in this fight.
"As a church, we have been called to break the chain of inequalities and injustices in our society," says Rodi Bernardo, Yameli's tutor. "In Yameli's case, I know that if she works very hard, she will be able to make her dream come true and become a scientist."
When we grow up, we want to be chefs!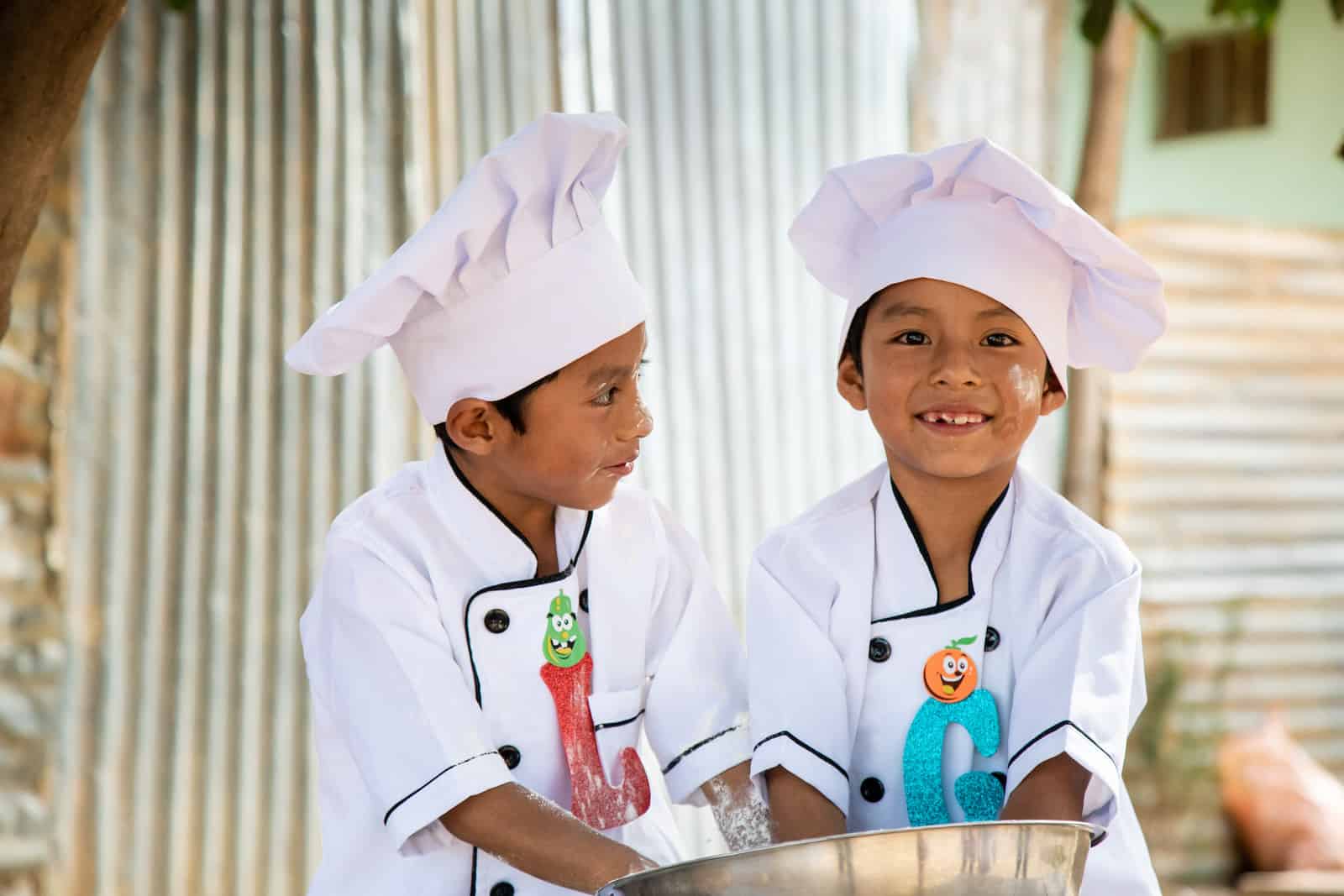 Eight-year-old twins Gabriel and Leonel are shy, but together they are dynamite. They share a passion for soccer. They also have one dream in common — to become chefs when they grow up.
"We want to be chefs because we like to cook and we want to work here in Bolivia, in a restaurant," says Gabriel.
Gabriel and Leonel live an hour away from Cochabamba, Bolivia. Not many people live here, so there is only one school and it's not close to their house. But their sponsors' letters are encouraging them to keep dreaming and working hard!
When I grow up, I want to be a pilot!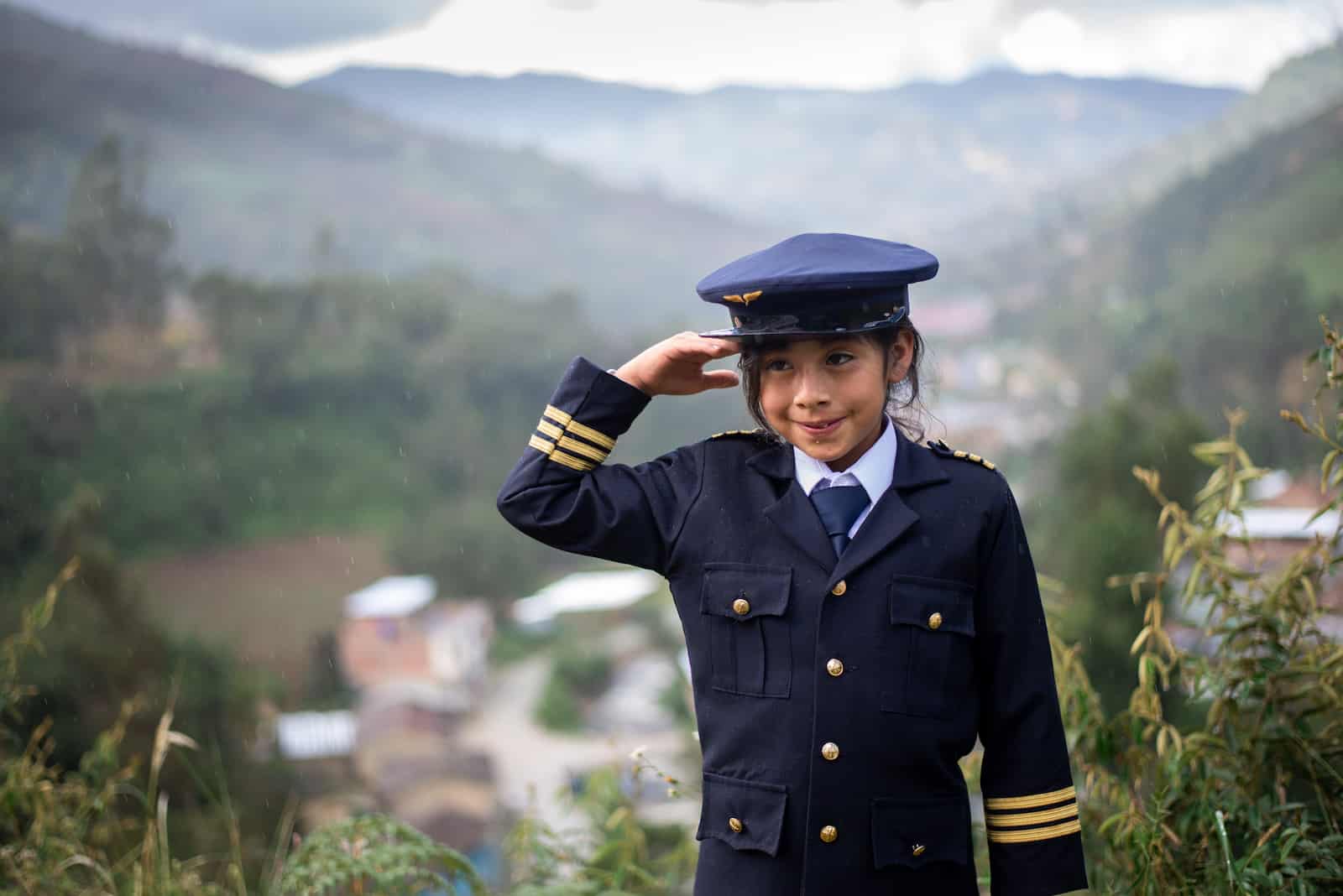 Despite never having been in an airplane, Flor from Peru dreams of one day becoming a pilot. Just like the other children in the Compassion center, Flor is learning that her circumstances will not prevent her from becoming a professional, as long as she keeps fighting for her dreams.
"Every time I tell people I want to be a pilot, they tell me I can't because I am a woman or that it's a very difficult profession," says Flor. "However, my tutor always tells me that I'll be an excellent pilot and I'll travel and visit all the places I want, and that I'll see snow someday."
Think these children's dreams are just pie in the sky?
Meet some past graduates of Compassion's program.
Bethelhem, 2014 graduate and civil engineer in Ethiopia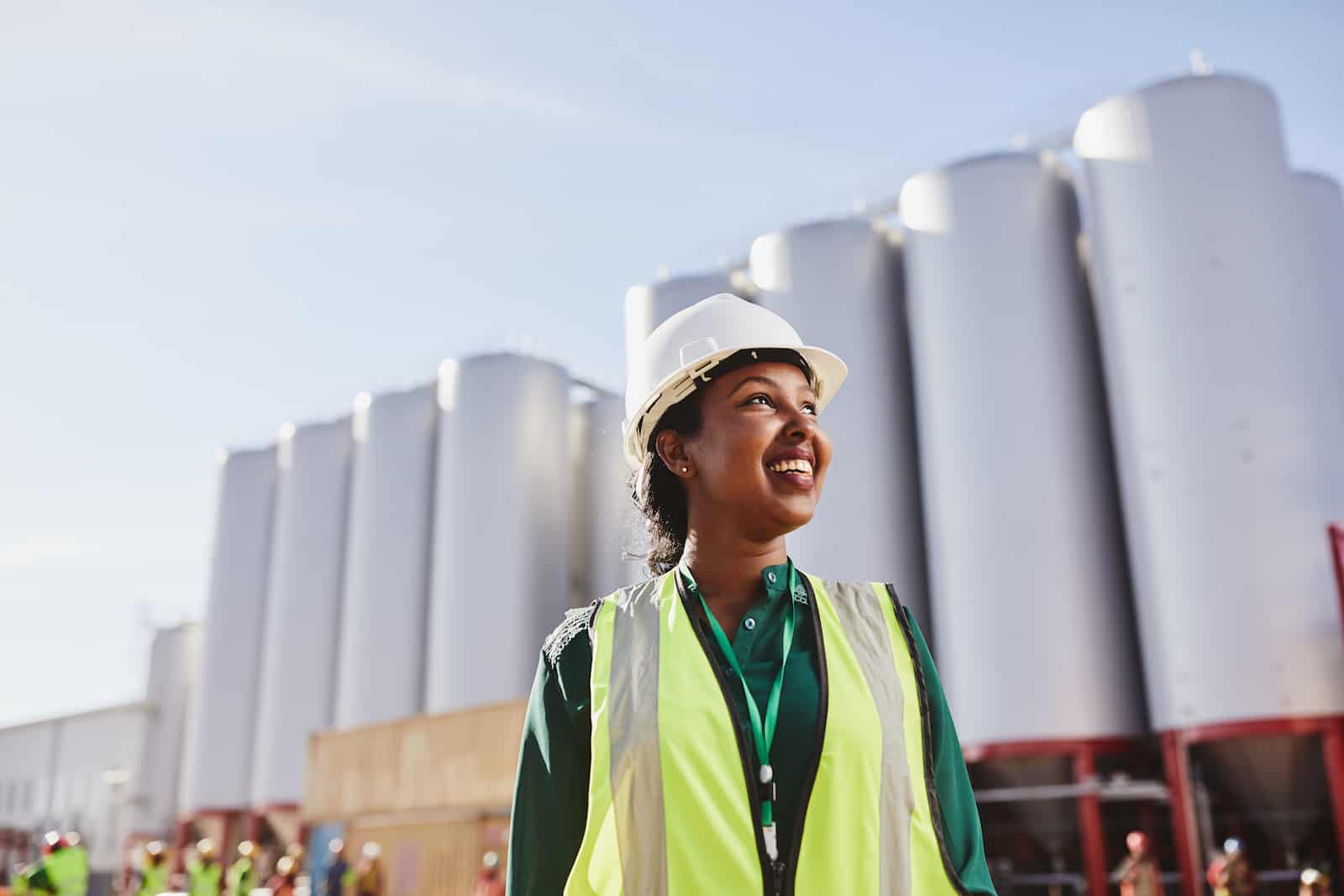 Bethelhem works as a civil engineer for an international beverage brand, creating designs for a manufacturing and bottling plant.
"My sponsors built my future. They made me what I am today," says Bethelhem.
Doreen, 2010 graduate and police officer in Uganda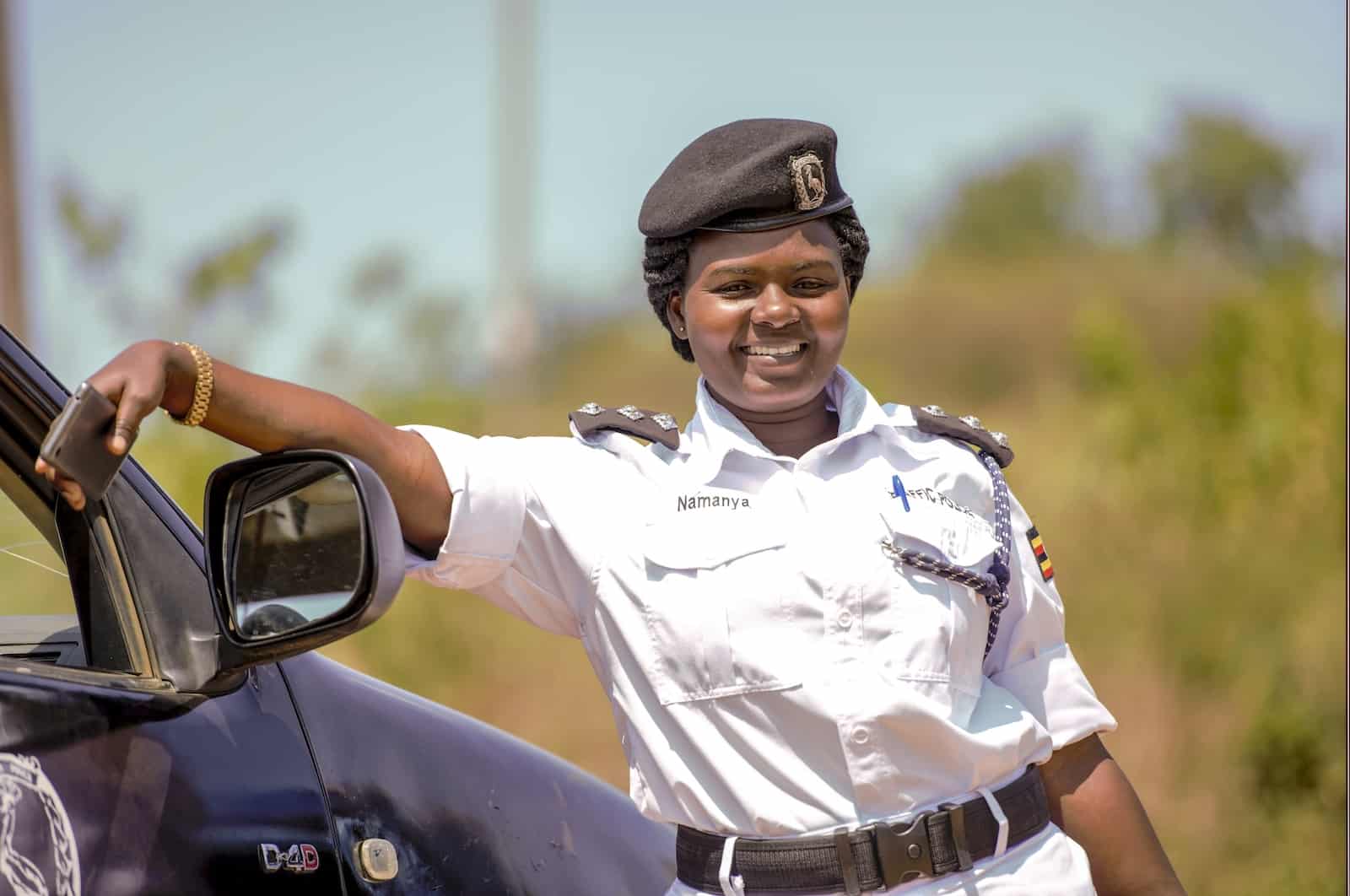 Doreen in Uganda works with such integrity that she now supervises 29 other officers! Although corruption is common in the police force, she ensures her team doesn't accept bribes.
"Compassion has put a light in my family. I am a light in the family. I am who I am because of my experience in Compassion," says Doreen.
Jesús Reynaldo, 2017 graduate and chef in Bolivia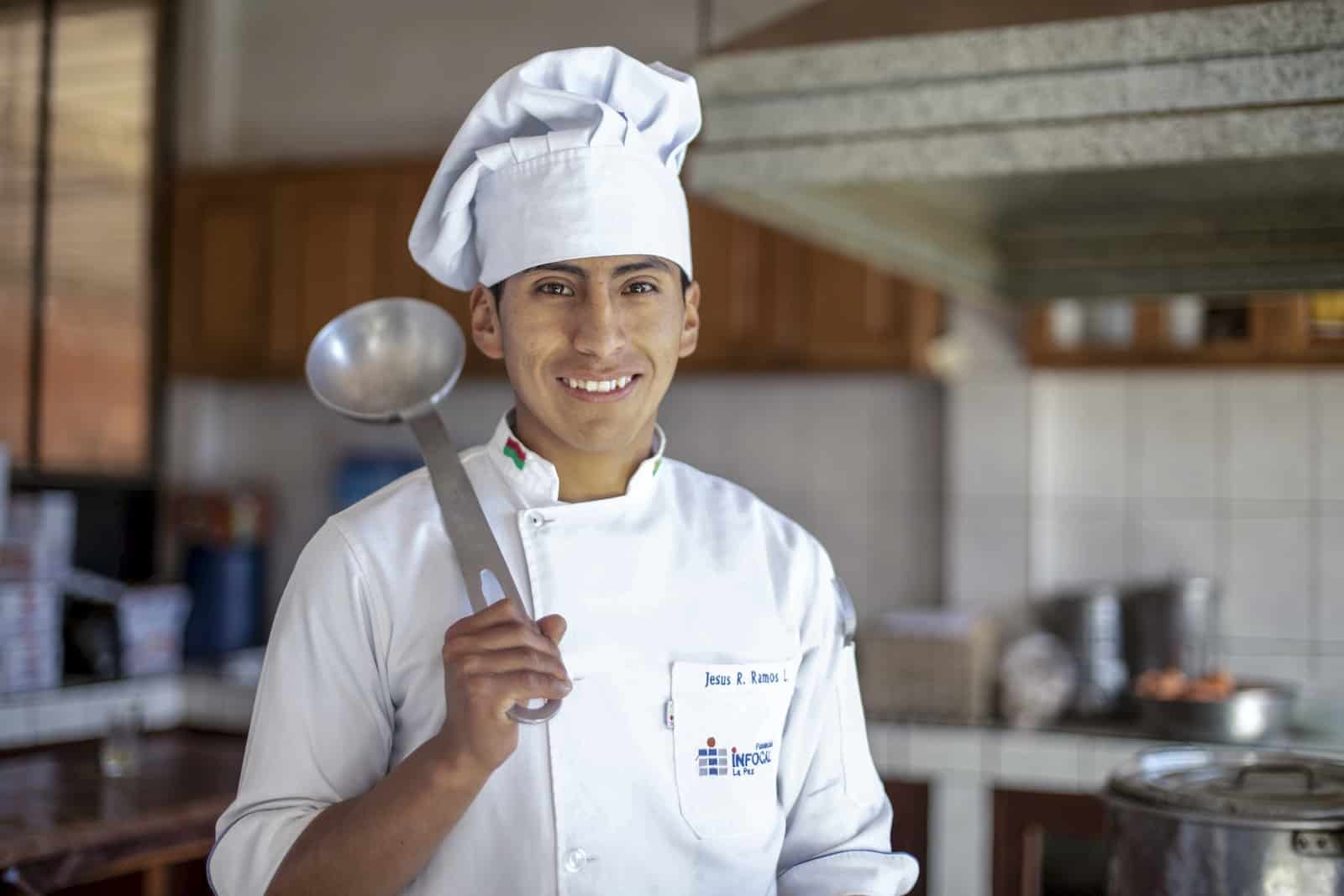 Jesús learned he wanted to be a chef through Compassion, and now he wants to pay it forward.
"I received encouragement from the tutors regarding what to study, and that's how I discovered that I like to cook. My sponsors encouraged me, too. They told me I could do it," says Jesús. "I would like to feed all the people who need it for free. There is a lot of need, but I believe there is hope for the children who have low economic resources. The hope is in Jesus Christ."
Thank you, sponsors, for helping children reach for the sky!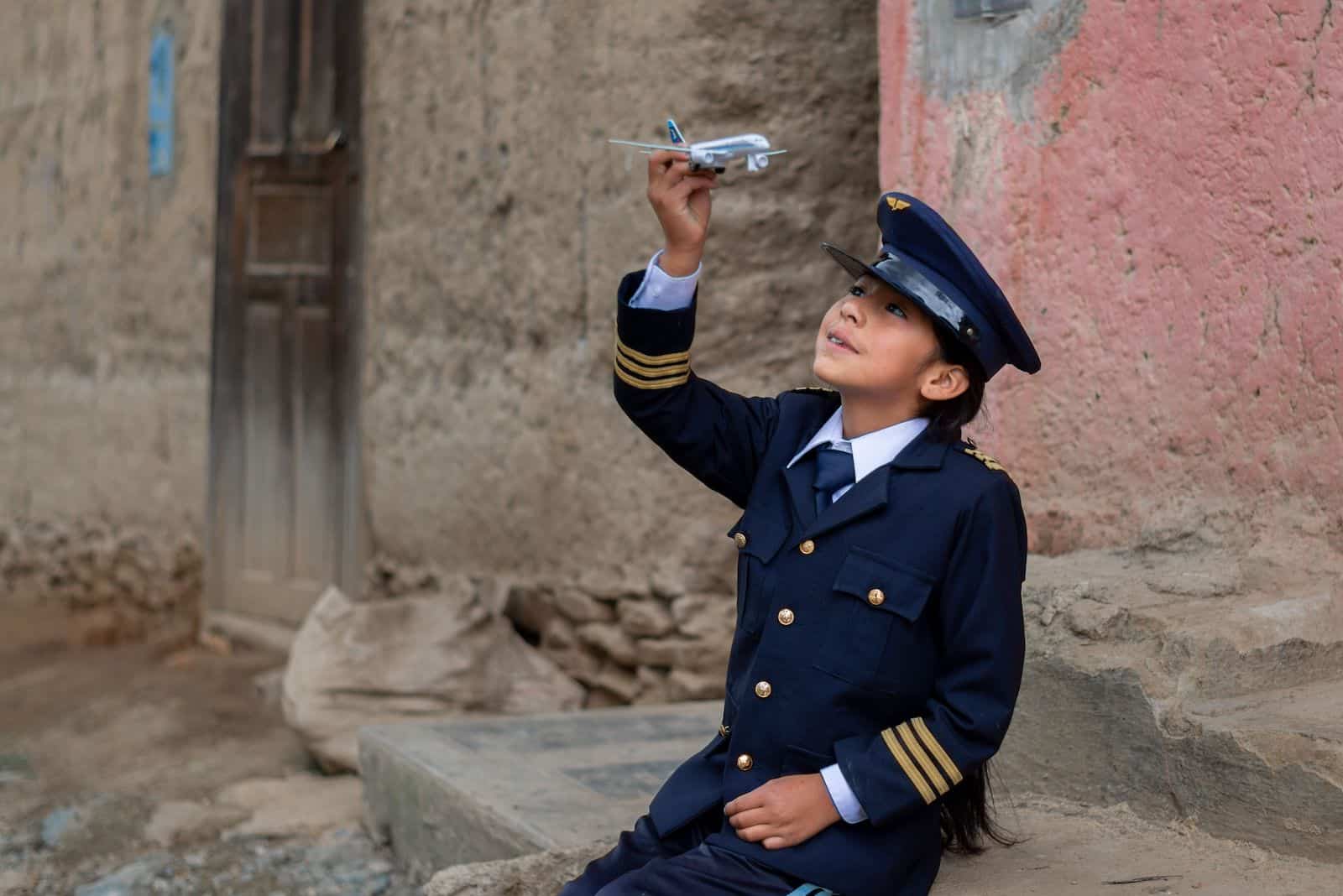 Flor, Justin, Tayla and the other children you met today are just a few of the 2 million children who are getting a chance to dream beyond the poverty that surrounds them. They are learning that poverty doesn't define them.
Thanks to their sponsors, they are learning to look up to Jesus in hope and trust. They are learning to keep shooting high as they dream of and work toward their future.
Help a child shoot for the sky! ›
---
Reporting and photography by Ben Admas, Lina Marcela Alarcon Molina, Nico Benalcazar, Caroline A Mwinemwesigwa, Sara Navarro, Galia Oropeza, Amber Van Schooneveld and Jonatan Ruiz.