If we want to see real progress in our lives, we must rise up and take responsibility for the things that God has placed in our care.
We can't blame our circumstances, our husband or wife, boyfriend, girlfriend, boss, employees, pastors or government. We shouldn't even blame the devil. Our sin is our own fault and our attitudes are the cause.
The world system may contribute to our challenges. Our enemies can create lots of problems for us. The environment we live in may be full of negativity. Our families and our past may be a liability to us.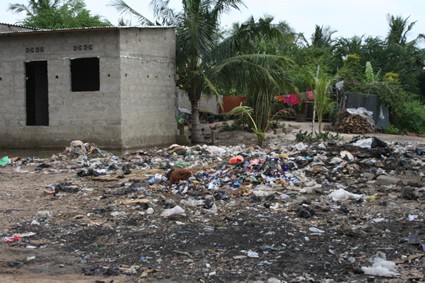 All these challenges are real and accepted. However, these are not the only reasons for our failure to do things that God wants us to do.
The real reason for human failure is rooted in our attitudes. God did not create humans to be passive and powerless (2 Timothy 1:7). He did not create us to allow life's circumstances to control us (John 16:33).
When He created us, He commanded us to have dominion! To have dominion is to take charge and rule over our minds, our attitudes and our choices.
To move forward, we must take charge of our own negativity and attitudes, our tendencies to make bad choices and our fear. We must take charge of our poor human relationships. We must take charge of the sin in our lives.
That is the way to move forward. Take charge and move on! If you are blaming someone else or your circumstance at the moment, rise up and take charge of your own attitude!
Like a city whose walls are broken through is a person who lacks self-control. —Proverbs 25:28, NIV
Prayer: Father, in the mighty name of Jesus, we take dominion over everything negative in our marriages, businesses, finances, families, ministries and relationships.
---

ABOUT THE AUTHOR: Komlavi Peter Ataty is the Country Director for Compassion Togo.
Read all the One in Spirit devotionals.