Storms … what is this? Do we as Christians, children of God, need to suffer storms in life? My friend, what storms are you going through at the moment?
In 2009, super typhoon Ketsana hit our country, the Philippines, and killed so many of my countrymen. It destroyed a number of homes, including my own. My family personally experienced the destruction that was unleashed by Ketsana.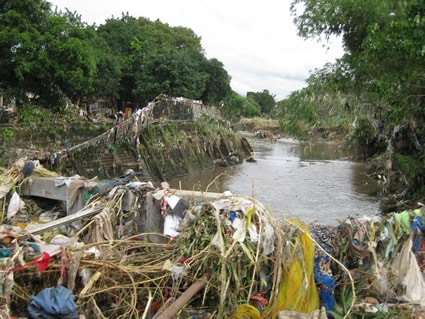 In 2011, another "storm" hit and caught much international attention. An earthquake and ensuing tsunami ravaged Japan. Many lives and properties were lost in an instant. So many tears and fears were felt by people, not only those in Japan but all over the world.
On TV and radio, we hear about the rising prices of commodities, rising unemployment, more people starving, children dropping out of school, families breaking up, killings and thefts. Every day we hear the same bad news over and over.
But in Luke 8:22–25 we read that God is always in control. In every situation, He gives us an answer and tells us that He is God, the Creator of heaven and earth. And He says, "My child, do not be afraid."
In our lives today, God continues to speak to us. We continue to feel His loving hand that will never let us go. Reassuringly, He says, "Be still and know that I am God."
We experience different kinds of storms in life because God wants to reveal His power and love to us. He is the Creator of heaven and earth, the Lord who redeemed us from our sins and promised to come back for us. He will take His children home in His presence where there is eternal peace, life and love — where there are no storms.
"Do not be afraid, little flock, for your Father has been pleased to give you the kingdom." —Luke 12:32, NIV
Prayer: Thank you, God, for your wonderful good news. Your love never fails. You offer your love free for all who will accept. We may be rich or poor, but we can still avail ourselves of God's free gift of salvation, anytime and anywhere.
---

ABOUT THE AUTHOR: Joseph Vidanes is a driver and messenger for our ministry in the Philippines.
Read all the One in Spirit devotionals.