With great anticipation we traveled to Colombia with regional director Nate Ernsberger to meet our Compassion child. After a visit to Ana Maria's school, we went hand in hand with her to her home. Mom (Elisabeth) and Dad (Armando) greeted us as Armando's mariachi band played.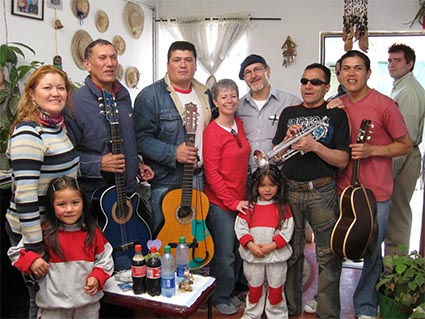 After the music died down, Nate ushered us into the quiet of another room. I talked with the parents in Spanish (my native language) about Ana Maria and their other two children.
"Are things going well here at home?"
Armando looked nervous and Elisabeth looked away. I noticed tears forming in her eyes. As they spilled over, she answered,
"No, I think Armando is seeing someone else."

I instinctively stepped into my pastor/counselor role.
"Armando, you know that the most valuable thing you can do for your children is to be loving and faithful to your wife."
Elisabeth blurted out,
"We are not even married."
Breaking the strained silence that followed, I turned to Armando and asked,
"Is there some reason you have not married the mother of your children?"
"No," he shrugged. At this point, I tried to get Nate up to speed by translating, then turned to the couple.
"Actually, I am a pastor. Would you like me to marry you right now?"
A huge smile crossed Elisabeth's face as she nodded yes.
I asked pointedly,
"Armando, what about you?"
Looking like a deer in the headlights, he answered,
"Si, creo que si."
Yes, I guess so.
"Fantastico! We are going to have a wedding!"
A Spanish Bible was found, the mariachi band cheered and broke into the Wedding March, neighbors packed the small room and, with the three kids clustered around the couple, I went through the ceremony.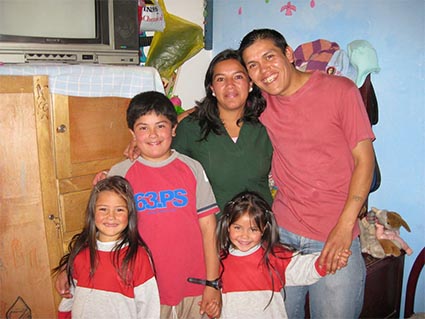 When I got to the vows and the ring part, I asked,
"Does either of you have a ring?"
Elisabeth produced the small ring she had been wearing on the wrong hand and handed it to me. Armando, again looking sheepish, shrugged.
Then came the surprise. Nate, who had managed to keep up with what was happening, came to the rescue.
"Here, use mine!"
It fit perfectly! The rings were exchanged.
Everybody, and I mean everybody, cried. The band launched into a rousing finale and in a state of euphoria, the jubilant crowd wandered off home.
Nate later admitted that the silver ring was a duplicate that he wore on trips to keep from losing his gold wedding band, but to see it on Armando was a gift he would never lose.
"A man is no fool who gives up that which he cannot keep to gain that which he cannot lose." — Jim Elliot
I have stayed in touch. Almost four years have passed since the serendipity wedding in Colombia. The family is doing well. The rings are still in place.
---
VIDEO EXTRA
As they arrive at the home of their sponsored child, Ana Maria, the Castillos are serenaded by mariachis. Both Ana Maria's father and grandfather are members of the mariachi group.
ABOUT THE AUTHOR: Joe Castillo is a Compassion sponsor and the world's premier sand animation performer. Joe was a finalist in the reality show America's Got Talent.