In the Philippines, tropical cyclones come and go frequently. The country is battered by an average of nine typhoons a year; some don't make international news, and those that do will have caused devastating destruction.
Typhoon Hagupit (Ruby) hit the islands on December 6. As of Thursday, December 11, it has affected 70 of our church partners and over 4,000 Compassion-assisted children and their families. No injuries or casualties have been reported and if you sponsor a child there, we will contact you if we find that they have been directly affected. As news becomes available, it will be reported on our Crisis Update page.
But a typhoon like this isn't new to them.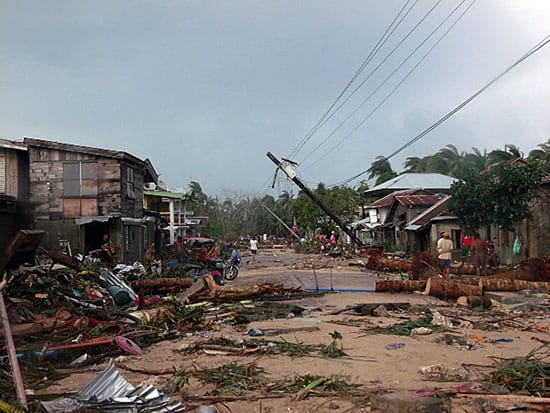 The strongest storm in recorded history to ever hit land happened in November 2013: Typhoon Haiyan (Yolanda). Handheld camera phones and social media allowed for us to watch in real time. We watched in awe how the storm's high-speed winds thrashed several Philippine provinces and killed over 6,300 of people.
Yet, not a single one of sponsored children were hurt. And although thousands lost their homes, none were seriously injured.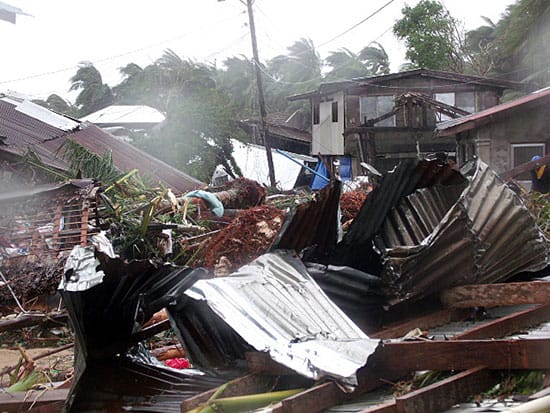 But a lot was learned from experiencing Typhoon Haiyan. The pastors of our church partners and Child Development Center directors told us a few of the things that made surviving a typhoon possible:
1. Preparing ahead and listening to advice from Compassion's partnership facilitator and the local government.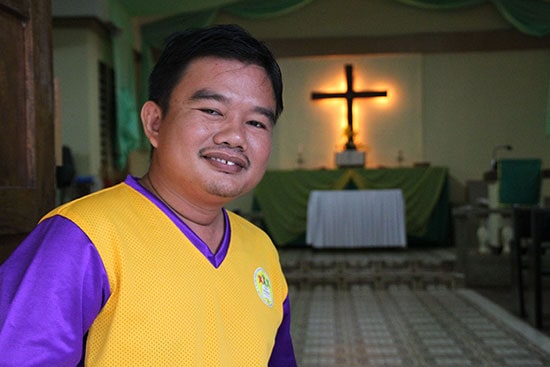 "We got an order from our partnership facilitator, Kuya (meaning "big brother") Rigel, to give out relief even before the typhoon hit; this was a good thing, because the parents didn't need to go out anymore to look for food during the typhoon," said Jimuel Dalina, director of United Church of Christ in the Philippines (UCCP) Maydolong Child Development Center in Eastern Samar.
"Then, when the typhoon got stronger, our staff were already home, because we were ordered by our leaders here in the project to go home to save ourselves."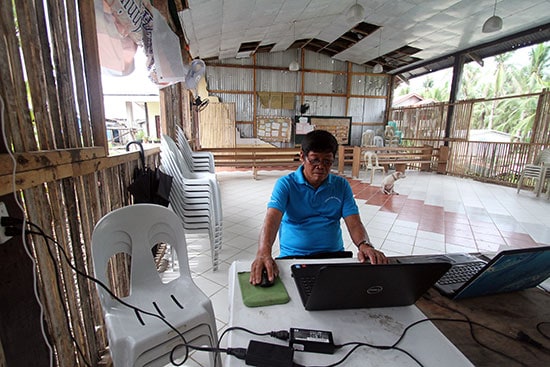 Arnold Gesite, director of Salagan Child Care Project, also in Eastern Samar, said, "Prior to the typhoon, about two days before the typhoon, we had a preemptive distribution of food items to our families. Then, on the day of the typhoon, because of the order of the local government unit for evacuation, we ordered our families to evacuate.
"Then in the church, in the center, we wrapped our valuables and things with plastic so that they would not get wet. About 5 pm we started evacuating, and so at the height of the typhoon, we were at the evacuation center."
The Church of the Nazarene, a church partner, was severely damaged. Gesite said that according to eyewitnesses, floodwaters were "as high as our church building."
The pastor said, "It's not easy to describe our church after Typhoon Haiyan, because it was completely destroyed. There were coconut trunks here, walls removed, and the water, it was that high (pointing to the roof)."
2. Prayer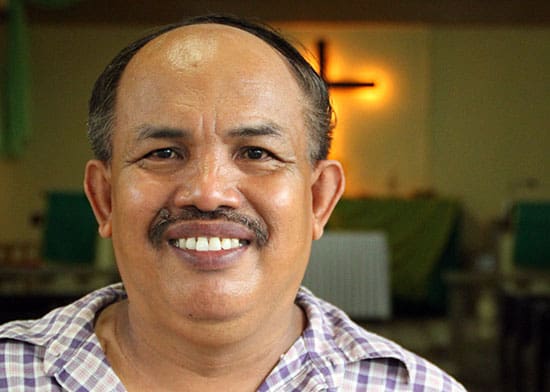 "And then we were flooded with prayers from Compassion," said Rev. Edencio Gupa, administrative pastor of UCCP Maydolong, Eastern Samar. "That made (the families) happy. It was the reason they are now more thankful to the Lord."
The children, their families and church partners were on their knees in prayer. They felt that sponsors all over the world were also praying for them.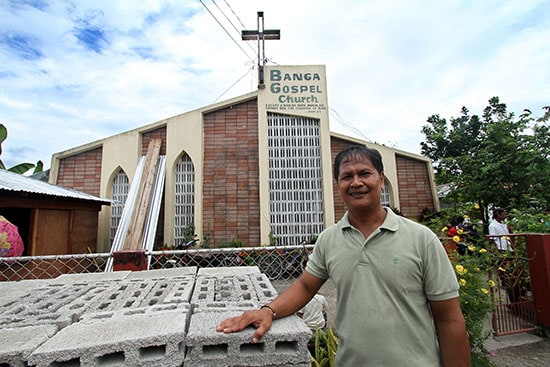 Pastor Frederick Rapis, pastor of Banga Gospel Church, said, "To our very supportive partner (Compassion) and to our sponsors, we are thankful that after (Typhoon Haiyan) hit us you did not only watch us through television but you saw us and prayed for us; we felt and received the help of our Lord through you. Thank you very much, because now, little by little, we have stood back up because you helped us through prayers.
"My words are not enough to tell you our thankfulness for your help, and we continue to pray (for) those who were affected…. They are really still in need of help."
3. Acts of Compassion

After the typhoon, more than 4,000 sponsored children were homeless and had nothing to eat. Many moved to evacuation centers. It didn't take long, however, for them to feel the love that binds Christians together as they received different forms of help and relief.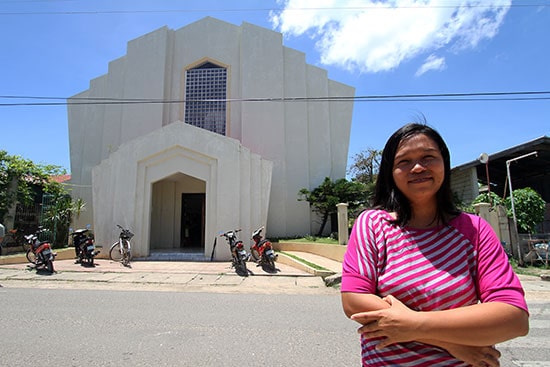 Ruby Descartin, director of Capstone Generation Child Development Center, remembers how desperate the situation was.
"It was shocking really, because it was my first time to see something like that. (Typhoon Haiyan) was really a deluge," she said. "I told myself, 'How could (we) recover?' But thank God, it was all by prayer that help arrived, including from Compassion. They were the first to give relief goods, including rice, canned goods.
"I remember one family told me that they were just sitting there because the family couldn't go fishing. They didn't have food to eat anymore, but the father was surprised when somebody called him and said 'There are relief goods at church.' He cried and said we really cannot limit what God can do."
No more than a week after the typhoon, staff members from our Philippine office were present in several affected areas, assessing the damage, giving out relief goods, coordinating operations and facilitating medical mission activities.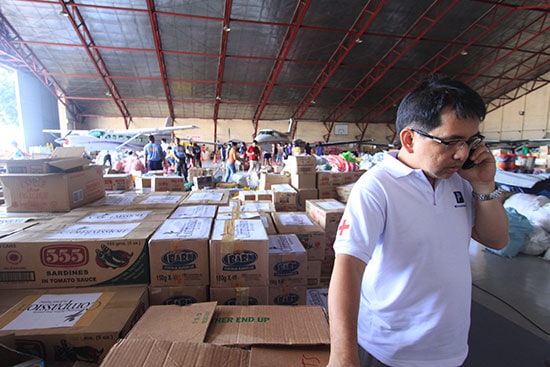 According to Noel Pabiona, the country director in the Philippines, "Compassion was one of the first agencies to bring relief; the rest followed. We've covered all partner churches from Carigara to Isabel, starting from assessment and relief to medical aid."
There are no experts when it comes to dodging natural calamities, but past experiences are a good teacher. Sponsored children will always be our top priority.
And as a typhoon hits yet again, we and the church have made sure that the children are prepared; as a typhoon wails overhead, we and the church will be praying for the children's and the country's safety; and after the typhoon passes, we and the church will provide relief.
"I've always looked at (sponsored) kids as my very own," said Pabiona, "so for me it was not an option to stay back in the office, pray and have coffee. I have to go there."
Story and pictures by Edwin Estioko, Philippines Field Communications Specialist
---
Donate to the Disaster Relief Fund to help the communities affected by Tyhpoon Hagupit.