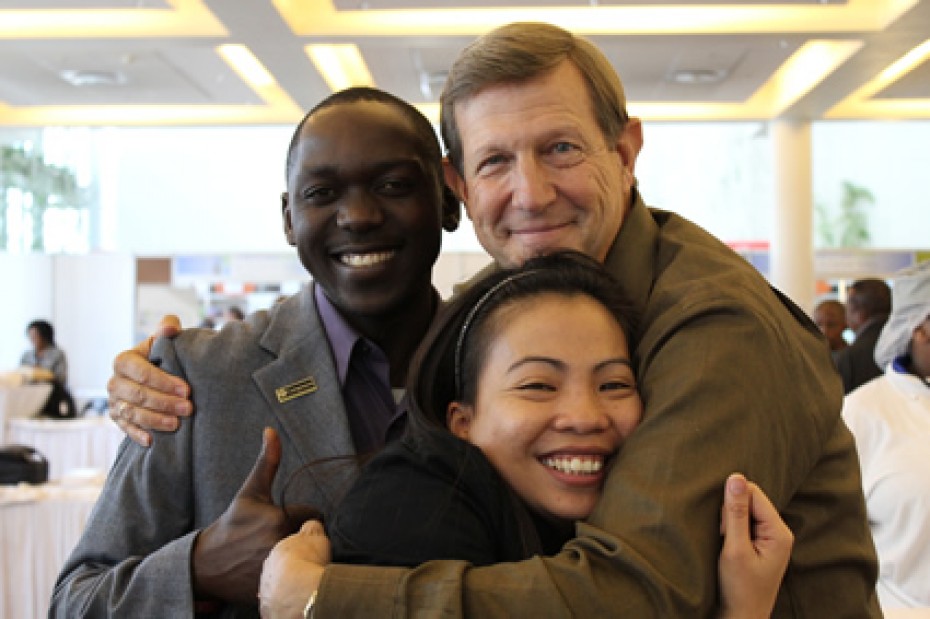 Four Leadership Development Program graduates now attending Moody Bible Institute share some tips on what you should include in the letters you write to your sponsored children.
Continue Reading ›
Tony, Michelle, Richmond and Jimmy talk about what they will be doing after they graduate from Moody Bible Institute and share some ways that you can pray for them.
You can also view the Life After Graduation video on Vimeo.
Continue Reading ›
In late July we interviewed our Moody Bible Institute scholarship recipients using questions you submitted here. We filmed the interview and will be sharing clips from the session with you over the next few weeks.
In this first clip, which is just over 13 minutes long, you'll get to see how Richmond, Tony, Michelle and Jimmy interact with one another.
You'll get a taste of the strength of their relationships with one another and with God.
And you'll get a little insight into what Jimmy probably asked his sponsor when they met at Catalyst 2009.
Beyond getting to know them a little better, by learning what these agents of change are studying at Moody and why they chose their fields of study, you'll also hear, among other things:
Tony speak about his call to serve teenagers
Michelle and Richmond share about their desires to develop strong Christian leaders in the Philippines and Uganda
Jimmy relate what life was like before he was sponsored
Enjoy.
You can also view the Agents of Change video on Vimeo.
Continue Reading ›