People in the U.S. spend about $16 billion on unwanted Christmas gifts each year. Gifts that are discarded, donated or re-gifted. Instead of spending our generosity on things people don't want, how can we be more intentional with our gift giving?
Continue Reading ›
Learn why these five gifts from the Compassion Gift Catalog that are the "least popular" are so very important to the children and families we serve.
Continue Reading ›
Wait! I know what you're thinking after reading that title.
"She's going to tell me Christmas is too commercial. And that I need to remember that Jesus is the reason for the season."
You obviously don't know me.
I love Christmas. I love twinkly lights and decorating sugar cookies and candlelight services and presents. I love presents. I've already started my Christmas shopping — NOT because I'm organized but just because it's so much fun!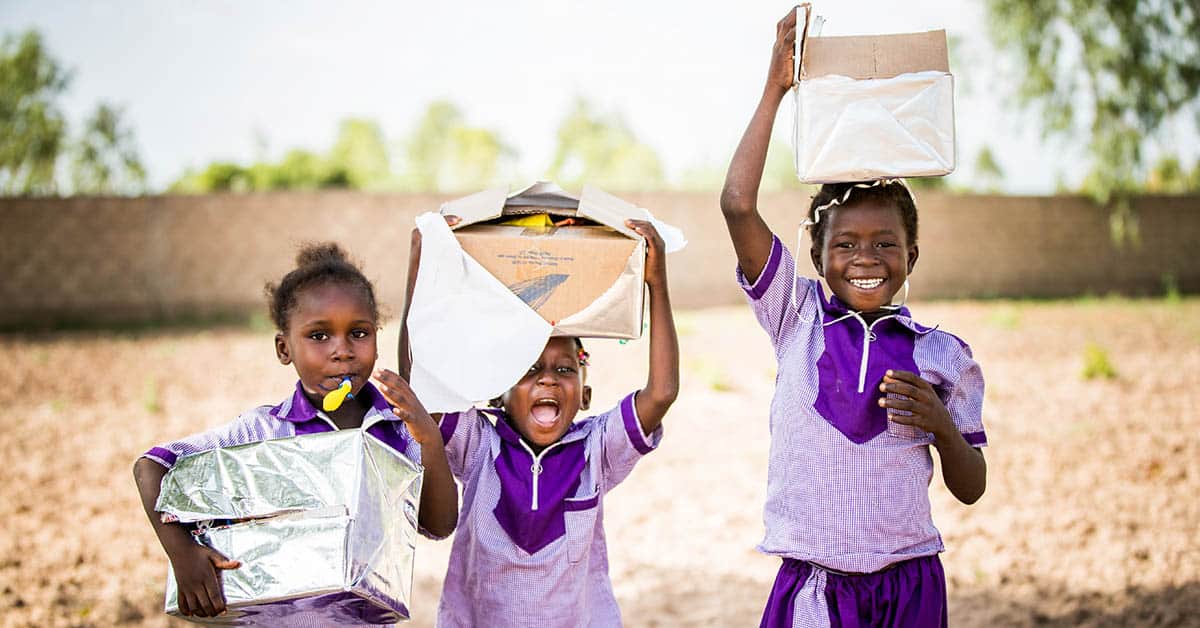 This Christmas, I'm not going to encourage you to do less. The opposite, in fact. You should make Christmas more! Not more stuff. But more love. More joy. More Jesus.
Which moments during the holidays make you feel happiest? Bring you joy? Help you feel most in line with how Jesus taught us to live and care for one another?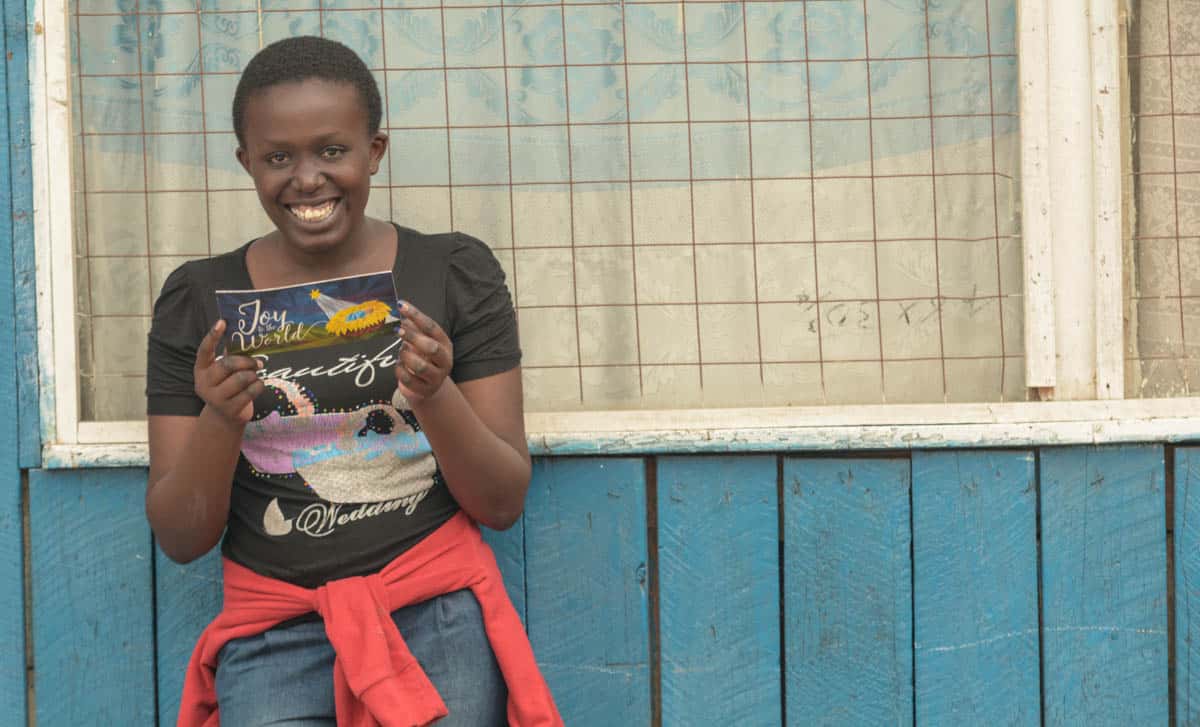 Is it the Christmas cards? Handwrite special notes for people you love (including the child you sponsor)!
The baking? Make a basket of cookies to share with that person in your life who feels alone this year.
The gift giving? Consider giving a gift from Compassion's Gift Catalog — not only will you honor a loved one, but you'll also provide a life-changing gift to a child in poverty.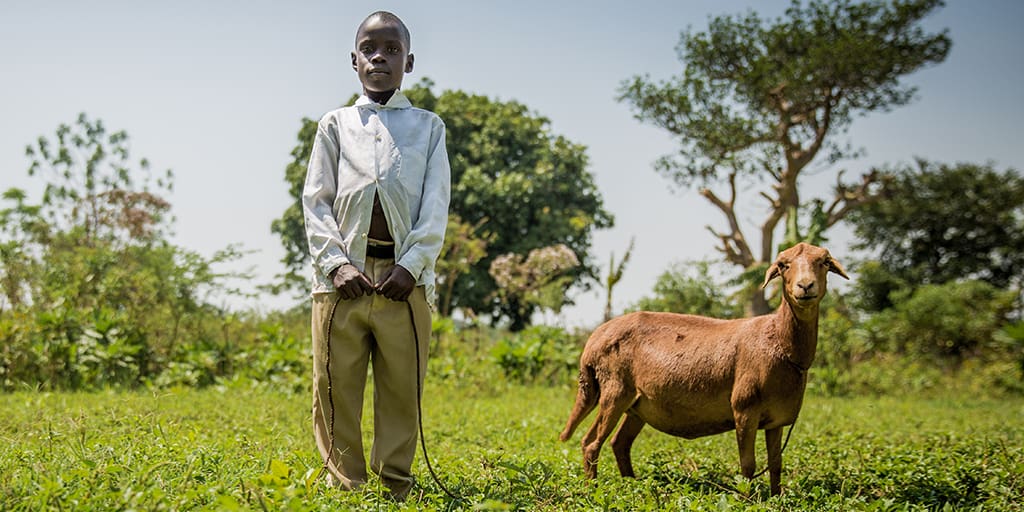 So go forth, and Make Christmas More this year! And let us know how you do it!
Use #MakeItMore on Instagram, Pinterest and Twitter to share your ideas for how you spread the joy of Jesus this Christmas season.
And follow all the inspiration as we post your great ideas and more to our Make It More Pinterest Board. Be sure to tag us and we'll share your great ideas to inspire others!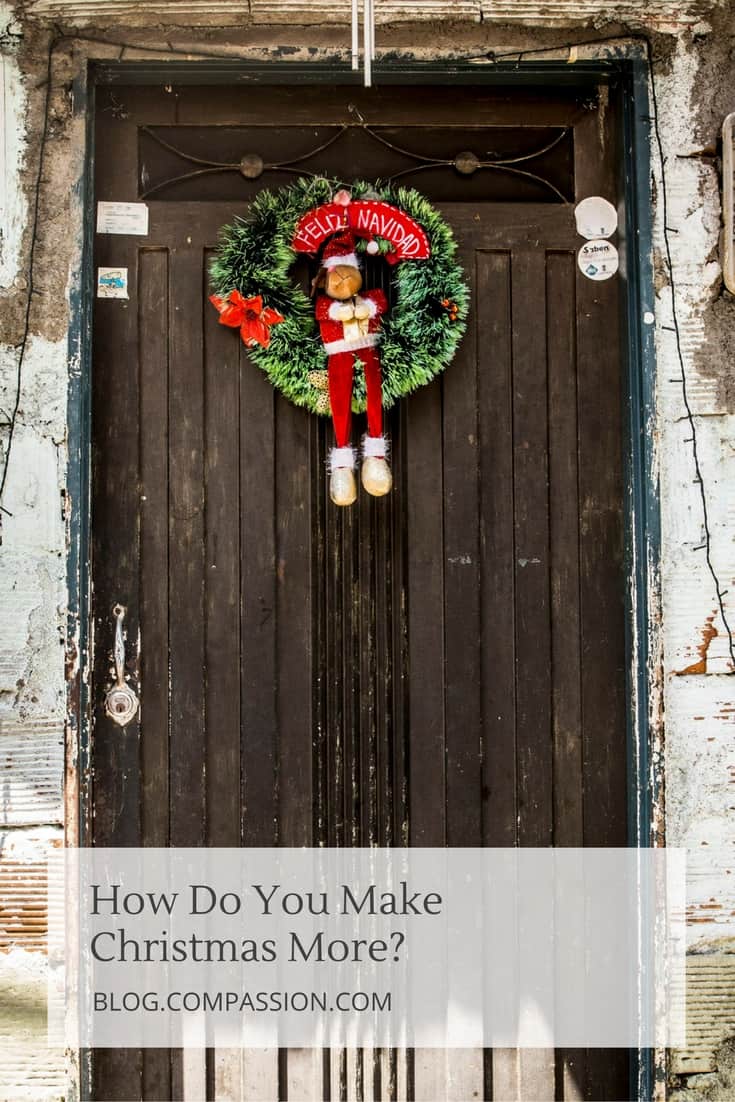 Continue Reading ›