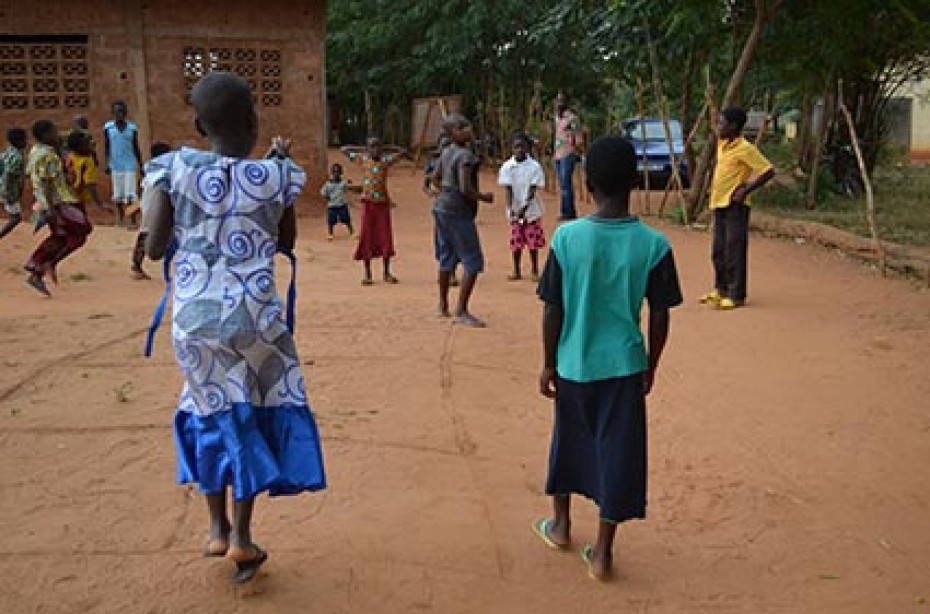 Gertrude* has epilepsy. Her family initially rejoiced when she was born, but that soon changed. Three months after her birth, Gertrude started having epileptic seizures.
When her family realized her condition, they abandoned her and her mother because in their village, epilepsy is considered a curse.
In Adaboukope, Togo, where they live, nearly 80 percent of the population is animist.
They love Voodoo statues made with their own hands. When people there are overwhelmed, they resort to these gods.
Many times, Gertrude's grandmother brought her to the sanctuary of these gods for ceremonies, yet she was not healed. Her grandmother almost gave up.
When the Assemblies of God Church Adaboukope opened, Gertrude was one of the first children to join the center.
A few months after registration, Gertrude began treatment for the epilepsy, and gradually her seizures have reduced.
Her family members started visiting her and no longer consider her a curse. She spends time with her family without being rejected.
Gertrude is overjoyed at starting school this year.
---
Voodoo is a major part of Togo's culture. The Akodessewa Fetish Market is world's largest fetish market and can be found in Lome, the capital of Togo.
You can also view The World's Largest Voodoo Market on YouTube.
*Not her real name.
Continue Reading ›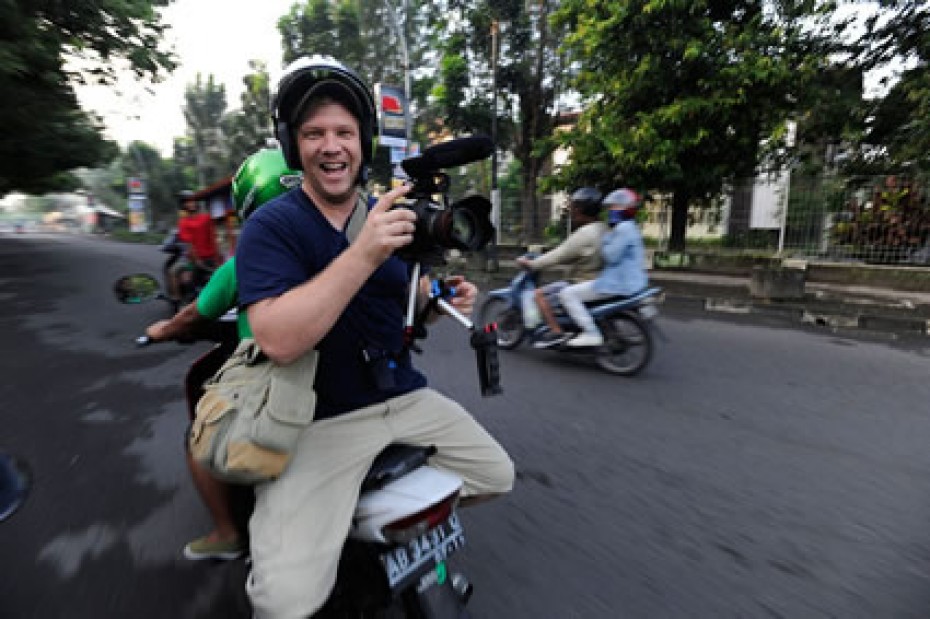 Jeff Arnold is the eyes and ears for sponsors through video and photography. He travels to each country we work in to get stories of sponsored children.
Continue Reading ›
Emilda's first race at the Special Olympics Summer Games in Athens, Greece is today, June 26, at 1 a.m. MDT. Division competitions run until June 29. If Emilda wins in these, she qualifies to continue running for a chance to win medals.
Continue Reading ›
In 1994 I was 16.
I was in the midst of my self-absorbed teenage years – a time in my life when nothing seemed as important as what kind of clothes I was wearing, and my daily mood was dictated by whether my current crush had said "Hi" to me in the hallway between classes that day. I was the center of my attention.
I distinctly remember the moment that God took my focus off of me.
Throughout my childhood, my mom subscribed to Time Magazine. There were always a few copies lying somewhere near the couch and occasionally I would pick one up and casually leaf through it.
One day, in May, I picked up a magazine with this cover …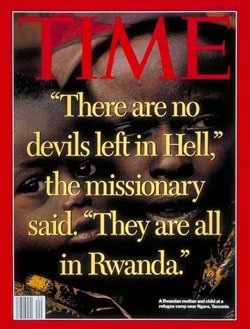 I proceeded to read the article, both fascinated and horrified by the words I was reading. As I looked at the gruesome pictures, God did a major work on my heart.
My focus suddenly shifted from myself to those living through the nightmare happening in Rwanda. I was at once both distraught about what was happening in Rwanda and heartbroken for my own self-centered worldview. My world – my concerns, my interests, my dreams, my prayers – suddenly seemed so trivial in comparison.
That was the first time I remember thinking about people outside of the world I knew. I didn't realize that God was using that moment to plant seeds in my heart – seeds that would eventually bear fruit in my choice of career, where I give my money, and how I live my life.
Fifteen years later I still haven't forgotten that day or those images.
Elie Weisel, a Jewish Holocaust survivor, said: "The opposite of love is not hate, it's indifference."
Even though the genocide happened 15 years ago, we must never allow ourselves to fall into indifference. The images can still have a profound impact on many lives.
Pictures tell stories in ways that words never can. So here is the story, 15 years later…
How did the genocide affect your life? Did it alter your view of God? Did it change your perspective on injustice? Have you explained to your children what happened?
---
Photos and slideshow by Chuck Bigger, one of God's biggest blessings to Compassion.
If you have difficulty viewing the slideshow in this post, you can also check it out in Flickr.Upload your photos to our Flickr group. Show us how you see poverty.
Continue Reading ›