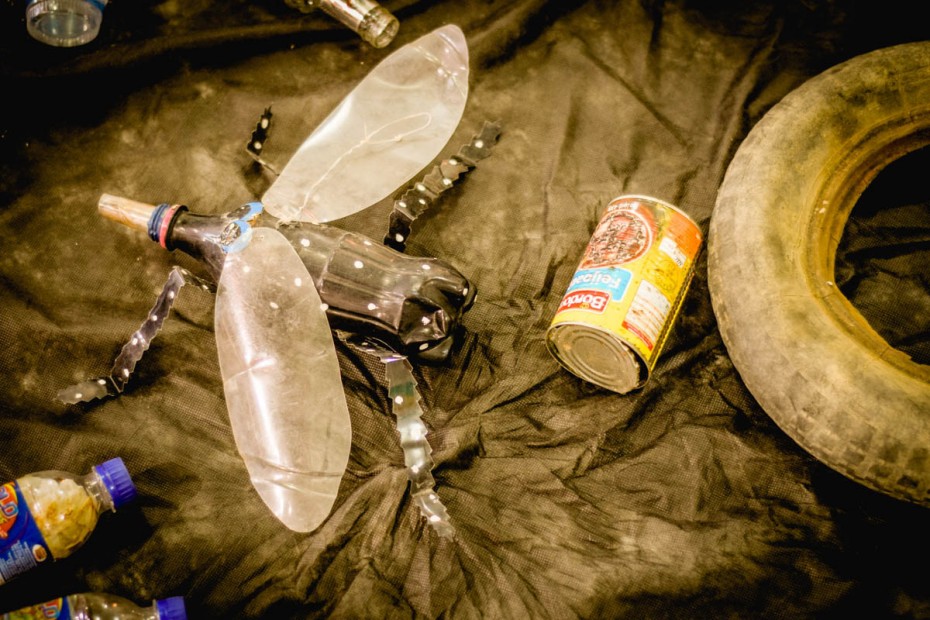 There are some terrifying creatures in our world. Lions and snakes and crocodiles, oh my! Sharks even get their own week of the year. But there is one little pest that is far more deadly than these that has recently been the object of a lot of fear and hate.
Continue Reading ›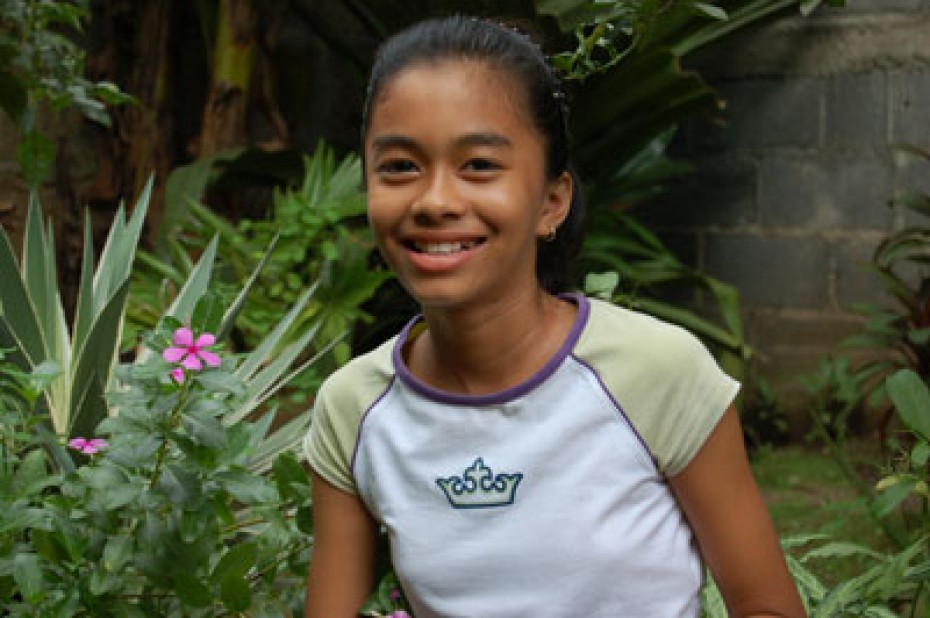 The normal quantity of platelets the human body has in the blood is between "150,000 and 400,000 per microliter (mcL)." Based on that fact, can someone live with only 9,000 platelets? The right answer in human power would be, no way!
Continue Reading ›
Jaime is 11 years old and lives in the La Prosperina neighborhood. He had the happy opportunity to be registered at Jesús es Amor Student Center about six years ago.
Jaimito, as many of his friends call him, is a very joyful, outgoing, obedient and disciplined child. He truly loves his parents and siblings, and most of all he has surrendered his heart to God.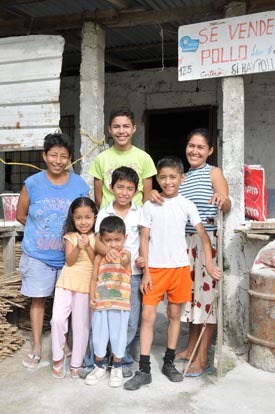 Jaime and his four siblings — Jesús (16), Jonathan (9), Allison (5) and Aarón (3) — live with their parents, Jaime and María, in the basement of a humble house. Jaimito's grandma on his dad's side gave the house to the family 16 years ago. It was once a warehouse full of old and useless stuff, but now it is Jaimito's home.
Jaime's father doesn't have a steady job. He's an artisan who makes plaster layers that are used in roofs in most houses on the coast. Currently, he works at a little artisanal factory. He makes U.S. $40 every week.
On the other hand, María, Jaime's mother, doesn't work. She does all the chores at home and takes care of her five children. She would love to find a job that would enable her to sustain her family too.
María graduated as a nurse's helper a short while ago. She took a one-year course at a local institute.
Jaimito: A Day in His Own Words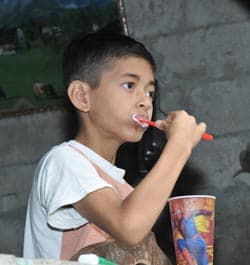 Normally, I get up at 6:30 a.m. and get myself ready to go to the center. I wash my face, brush my teeth, and then have breakfast with my family.
My mom usually puts a cup of coffee and a piece of bread or some crackers on the table for each of us. Breakfast is the coolest time of the day because my entire family is there.
After that, I take my medicine — the one that the doctor prescribed. She's the doctor from the center. She's really kind and always treats me nicely. She also encourages me a lot. I know she will totally help me to get well soon.
I leave for the center around 8:30 a.m. (more…)
Continue Reading ›
Lilliam Sánchez has been married to her husband, Francisco, for six years, and they are pregnant with their first child. She is the youngest of three sisters and one brother.
Lilliam was born in Ciudad Sandino, and she and her family have lived there for many years.
Lilliam is an active member of Betania Baptist Church. She has been at that church for nine years, serving as Sunday school teacher and church secretary. She's worked for Compassion since 2003 and has been a Partnership Facilitator (PF) since October 2007.
---
1. What are the main responsibilities of your position?
As a facilitator, I help strengthen the church to reach results in the four areas of our work with children: spiritual, emotional, cognitive and physical.

For example, in the physical area, we want children to choose good health habits and to be healthy, so I try to see if that result is being reached or not, because we don't want it just to be written in paper.

In the cognitive area, it is not about spending more money on a computer course for the children. It is about the child's learning and how he or she is using the resources. And so on in each area.

The church partner also gives clear information of how the budget is being used, and facilitators help them in this administrative area.

I want to be clear and let you know that the results aren't seen from one day to another. It is a process.

I believe my responsibility is to help churches become self-sustaining. I don't want children to be sponsored the rest of their lives. I want a generation that can support themselves and sponsor other children.

I want churches spiritually and economically strong, to be light in the midst of darkness.

This also is a process. It might not be seen in one, two or five years, but we are putting the foundation down now to make them strong to reach maturity.
2. Describe what an average day is like for you.
I have two facets. One is the work I do at the office and the other, the work I do in the field.

The partnership facilitator's role has changed and I spend most of the time in the field, supporting directly the partner churches.

Normally, I have one day at the office (Monday) to do the office work, like follow-up funding and reporting. I also coordinate monthly activities and evaluate activities of the previous month in the PF meeting, analyzing achievements and weakness to look for better alternatives.

The other four, five or six days (because sometimes I work Saturday and Sunday, if necessary), I am with the church partner. It is arduous work seeing how the children are doing, how the church is working, and looking for alternatives to do better work. Results aren't be achieved if I stay at the office.
3. How many churches do you visit a day, and how often do you visit a church? (more…)
Continue Reading ›