Today is a good day for some potty talk. And no, I'm not talking about the kind we scold kids for! I think we should talk about actual toilets today, specifically the history of the toilet. Do you know why? Because World Toilet Day is coming up — a day set apart to bring attention to the global sanitation crisis — and because the history of the toilet has passed many people by. So, I say we get down to business and talk toilets.
Continue Reading ›
When Compassion asked our 25 national offices which one issue they believe is most negatively impacting the children they serve, five said sexual abuse. The stories are heart-wrenching. But there are also people willing to stand up and fight for the rights of children. It takes bravery, and it often costs them. That's why we want to highlight churches around the world who are standing up to violence against children.
Continue Reading ›
Several weeks ago, Compassion internally released a book communicating its brand, its mission and its character to employees worldwide. I eagerly flipped through the pages, as I always do, looking for photography by my co-workers.
On the second page was our mission statement, "Releasing children from poverty in Jesus' name," and a picture of Roselyn.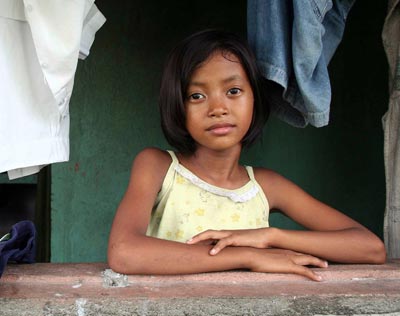 I remember the first time I read about Roselyn. It was my first month on the job. Edwin Estioko in the Philippines had written a story about her in September 2007:
Continue Reading ›