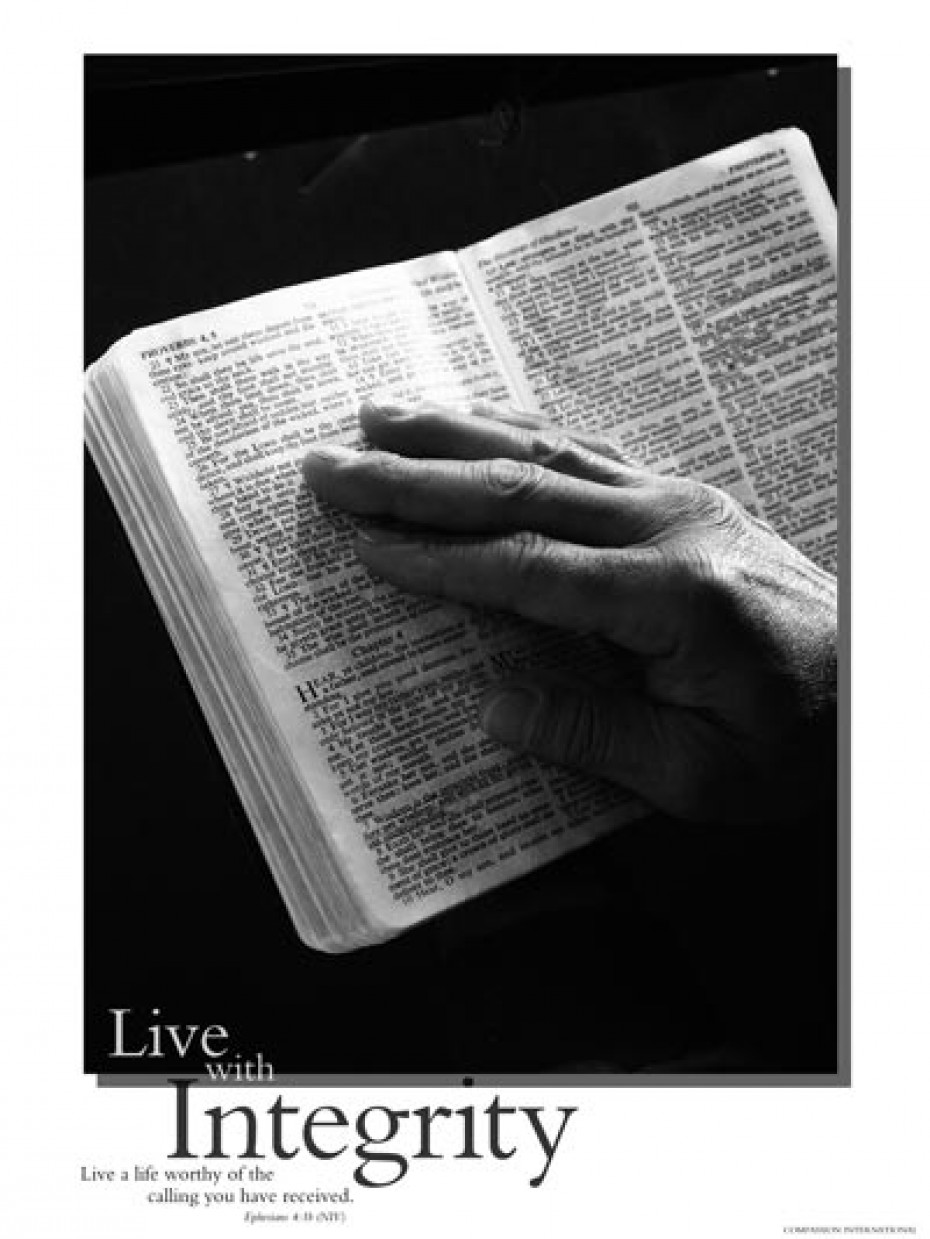 Integrity is not common.
"But small is the gate and narrow the road that leads to life, and only a few find it." – Matthew 7:14, NIV
To live with integrity means:
Continue Reading ›
Warning: This post may be bit uncomfortable…
Before I sponsored my first child back in college, I had a lot of questions:
Where is all my money going?

Will this child actually know about me?

Is she really the one writing these letters?

Does she really need my money?
Wow! Those questions are somewhat embarrassing to write out, but I want to be honest with you. And honestly, the answers to those questions were about to dictate my opportunity to glorify God and bring hope to a precious little girl.
Since that time and over the years I have learned that I often ask the wrong questions, which can be a problem when I am looking for an answer.
Ever notice how Jesus would often answer a question with a different question? That is one of the reasons why I am so wondrously captivated with Him … His initiative to give us new understanding. He knows the answer but He also knows the question we need to be asking.
Our questions can be very critical to how we are living our lives and what we are putting our hope in.
I'm curious, what questions do you find yourself asking? Be honest, I won't judge.
If you need a little nudge, I just so happen to have one.
This is Eric Timm. Listen to what he has to say.

You can also view the Question Game on YouTube.
Did you get that? Instead of continuing to ask, "Why is there poverty?" he is now asking, "Where are God's people?"
This clip, which I saw awhile back, has challenged me to keep my mind focused on the things above when everything in me starts producing a list of questions.
Here is what I believe I should have been asking when it came to sponsorship (or my spending in general):
Am I glorifying God with how I use my finances?
Will I be faithful to encourage and support this precious child?
Am I obeying God in how He has asked me to use His money?
Do I really need all the stuff I think I need and spend my money on? And if I don't, who does?
How is that for a dose of perspective? I think it is challenging but in a refreshing kind of way!
OK, here's your cue. Remember those questions I wanted to know you were asking? Well, through this lens, what questions are you asking now?
Continue Reading ›
Okay, y'all. The paint is barely dry on our first blog contest (which Juli Jarvis won) which means it must be time for our second contest. This time we've asked Tim Glenn to pony up the prize.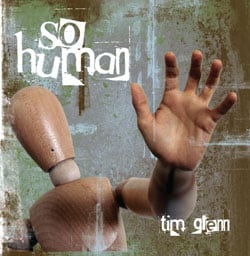 You may know Tim for his thought-provoking posts. But do you know that he is also a member of our independent artist network? He promotes Compassion at his concerts and through his website and CD sales.
Tim's latest CD, So Human, has just been released; actually, the release party is this Friday, and we asked him if he'd be willing to give away a couple of copies. He said yes.
Before we tell you how you can get your hands on the CD, let's find out what it's all about.
"During my life as a Christian, I have seen a lot of people disillusioned about what this religion is all about. And I think, to a great extent, it could be our fault. 'Everyday with Jesus is sweeter than the day before' the old hymn says. I know what that hymn is trying to say, but the message often gets misconstrued. There are no bad days? There are no 'down' days? You see, I fear that we may often (although unintentionally) give the impression that once you accept Christ, you're on an 'escalator ride to God.'

I don't know about you, but my spiritual journey has been more of a roller coaster ride than an escalator. That's why I recorded this new album, So Human. It's an honest look at my spiritual journey. I've never been this transparent in my songwriting before. There are songs for those peak moments, when you feel like you could reach out and touch God and there are songs for those valleys where you feel like He couldn't hear you if you shouted at the top of your lungs. And I admit, I've done some shouting. (Just being honest here.) I want my music to be a real reflection of who I am, who God is in my life and what it's like to take this journey. I think it's important that believers know that there are others out there who have very real lives — lives that come with heartache as well as joy; peace as well as turmoil.

One of the songs on the album, Where Are You? was borne out of one of those dark moments. It seems odd to talk about it now, but I was really struggling with not being a dad. I wanted to be a father so much. I prayed. My wife and I prayed. We wanted children. Still, after 12 years of marriage . . . no kids. I became angry at God. Then, completely broken. I felt like it was too late to be repaired. God was too far away to hear my cries. Where Are You? Wouldn't you know it? God gave us a son! And now, baby #2 is on the way! And yes, being a dad is everything I hoped it would be — and more! Sometimes, I think God waits for you to have those "valley" moments before He can work with you. He needs you to be broken. That's why the song right after 'Where Are You 'is called 'Here I Am' — God revealing Himself in a powerful way."
So, for the contest:
Write a blog post about one of your "peak" or "valley" moments, and in the post, link back here. Then, leave us a comment so we know you're participating.
On Monday, November 24, we'll put all of your entries into a hat and draw a winner for an autographed copy of Tim's new CD.
And for a second chance to win: go to Tim's Facebook page and leave a comment there!
Yep. Just leave a comment and you'll have a chance to win the other autographed CD he's giving us. That'll be a random drawing too. And it'll happen on the same day, November 24.
While you're at Tim's Facebook page, be sure to "Become a Fan."
We look forward to reading your stories of your spiritual journey.
Continue Reading ›