There are some terrifying creatures in our world. Lions and snakes and crocodiles, oh my! Sharks even get their own week of the year. But there is one little pest that is far more deadly than these that has recently been the object of a lot of fear and hate.
Continue Reading ›
There's no one way to approach physical needs in the diverse landscape and communities in the developing world. Each child, family, community and environment faces different health challenges. That's why our local church partners are empowered to address health and physical wellness the best way they see fit with health education curriculum and your and our support.
View Gallery ›

While the East African nation of Kenya does not grab as many headlines as its less stable neighbors to the west, disease, malnourishment and violence are leaving a mark on this generation of Kenyan children.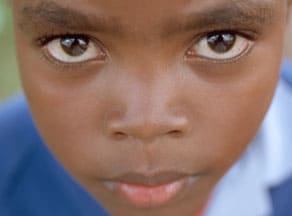 About 500,000 Kenyan children are missing school due to lack of food.
According to the World Food Program, in countries where school attendance is low, the promise of at least one nutritious meal each day boosts enrollment and promotes regular attendance. Where that is not offered, hunger interferes with the children's concentration in class, affecting class performance. As famine takes its toll across the country, a growing number of students are staying away from school altogether to help their parents look for food (The Standard, Sept. 23, 2009).
Drought and famine have led to an increase in the high school dropout rate primarily in schools in the Njoro and Nakuru areas. While 29 percent of children in Nairobi are malnourished, that number increases to 42 percent in the Eastern Province (Daily Nation, Oct. 7, 2009).
The United Nations Scientific and Cultural Organization (UNESCO) has stated that malnutrition is the major barrier to universal primary education in Kenya.
Famine conditions have also affected livestock in the rural areas of Kenya, undermining the primary source of income for pastoralists, especially the Maasai population.
Continue Reading ›