This is part four in our four part series – The Case for Compassion Togo
Driving through the streets of Lome, Togo, scenes unfold that are far too common in sub-Saharan Africa. Individuals ranging from very young to very old sit and stand at the side of the road, hoping to sell baked goods or sweets or small kitchen items or a myriad of other trinkets to passers-by. The roads are bad and get worse as you depart the busiest streets. Many of the buildings — showing signs that they were beautiful at one time — appear to have been abandoned long ago but are, in fact, current offices and businesses.
In a place where even those with "stable" civil jobs have no guarantee of being paid, the overarching atmosphere is one of apathy brought on by too many years of being resigned to the situation. But in the midst of all this, there are people who refuse to accept the current circumstances, who reject the idea that there is nothing to be done.
Take, for example, Pastor Happy and his Pentecostal congregation located in the heart of Lome. Pastor Happy possesses a smile and exudes an optimism that confirm in every way the appropriateness of his name. Though the congregation is large, it is also poor and so the sanctuary is a work-in-progress, complete with rustic wooden scaffolding and tarps over areas that don't yet have the protection of a roof.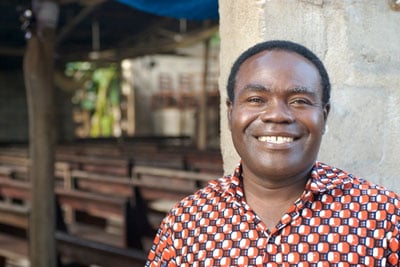 Pastor Happy explains that his church recognized a few years ago that they must "have a vision for helping those in need — and addressing more than just their spiritual needs." What the congregation lacks in financial resources it has made up for in passion, creativity and dedication. When they outgrew the one room they had available for children's Sunday school, rather than waiting to come up with funds or space for another building project, Pastor Happy simply went to the school located next door and asked if they could use the classrooms on the weekend. The school agreed.
In addition to the Bible classes, the church now houses a medical clinic, provides food, clothing, school supplies and more to those with the greatest need in their community and shows films with a positive message after school so children have a safe place to go. All this is accomplished largely through the donation of goods, time and services of church members with a vision. The church would like to be able to do more, but in the meantime has decided to be faithful with the opportunities that present themselves.
Among those who have been positively impacted by the church's ministry is the family of a couple called Mesa and Ama. Even before one has an opportunity to speak with their six inspiring children, this couple is exceptional. In a country where pastor after pastor estimates that 80 to 90 percent of the families in their communities are headed by single mothers, that Mesa has stayed faithful to his wife and family is a notable fact.
Mesa is a carpenter and Ama sells secondhand clothing. Their two daughters and four sons join in, but the family has also made sure that all the children stay in school.
Awolfa, 19, is the right arm of her mother in caring for the rest of the family but also has been able to complete secondary school and is currently attending classes to become a tailor. Her 16-year-old brother Francis and 12-year-old brother Felix both dream of being doctors, and 15-year-old Edem hopes to become a pastor.
Though they struggle to meet all their current needs, this family has not lost the belief that the future can be different. It is tempting to consider how far such a motivated group might go with the added support of Compassion's child development program, and it is in the faces of the two youngest, seven-year-old David and his four-year-old sister, Gracia, that one sees the possibility of this future.
David is quiet and contemplative and Gracia is his exact opposite. When asked what he hopes to be when he grows up, he whispers "a carpenter." Gracia does not wait to be asked, but announces loudly, "I will be a seamstress like Awolfa."
By starting a work in Togo, Compassion has the opportunity to minister to the Davids as well as the Gracias, along with the tens of thousands of children whose lives are even more unstable and uncertain because they have only one parent or have no one to advocate for them regarding the importance of staying in school. It's an opportunity to support and encourage those parents like Mesa and Ama, who by some miracle have not lost their hope and vision for the future — and to bring back hope to those who have begun to despair.
---
Story and photos by Phoebe Rogers
Continue Reading ›
This is part three in our four part series – The Case for Compassion Togo
Christianity in Togo dates back to the mid-1800s when the Methodist and Presbyterian denominations organized churches in the country. They were followed by the Catholic Church about 40 years later and today are joined by churches affiliated with the Assemblies of God, Pentecostals, Baptists, Lutherans and many other denominations. According to available statistics, Togo is 29 percent Christian.
In recent decades, several "umbrella" organizations have formed that include church leaders from the various denominations who desire to work together. In the past, there has been little-to-no collaboration among the denominations, but leaders are rising up who wish to bring unity and strength to the Church so that they might in turn more effectively evangelize and influence their country.
Many of these church leaders share anecdotal evidence that the church is currently growing at a more rapid rate than in past times. Many have also identified their ministry to children as a universally weak area among the churches, and at the same time, recognize a need for a greater focus and strength of purpose if they are to influence these young people who are future of their country.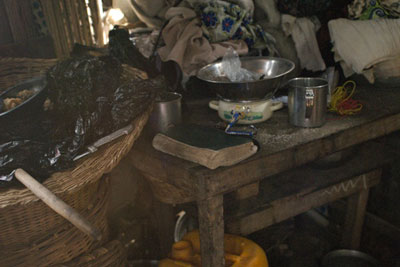 Increasingly, churches in poor areas (which are by far the majority of churches in the country) are recognizing that if they are to be relevant within their communities, they must address more than only the spiritual state of the people. Some churches simply take up offerings and use the funds to try to meet the various needs that come to their attention. Others are more structured, asking people to bring extra clothing, shoes, food and school supplies they might have so that they can be redistributed to those with the most severe need.
A church in Lome shows films with a positive message after school to give children a place to go so they won't loiter in the streets. Thanks to the vision of a retired doctor, this same church also runs a clinic where they not only treat those who need medical attention in their own community but also train volunteers so that they can go out and minister through medicine in nearby rural communities.
Everywhere there are children, so many children, most coming from single-parent homes and many of whom have little adult influence on their lives. Many churches desire to find ways to improve and expand their children's ministries, want to attempt to provide more structure and even have begun looking for ways to train those who work with the children so they might provide better guidance.
There is anecdotal evidence that these ministries are positively impacting these churches' ability to witness to and impact their communities. This may be seen both in the way the church leaders are received and welcomed when they visit homes in the communities, and also in the comfort level that neighbors — and especially the children — feel to come to the church.
TOMORROW: Putting Faces to the Statistics
---
Story and photo by Phoebe Rogers
Continue Reading ›
Part two in our four part series – The Case for Compassion Togo
The children of Togo are especially affected by the economic and social issues of the country. The infant mortality rate is nearly 60 deaths per 1,000 live births and the under-five mortality rate is approximately 140 deaths out of 1,000 births. For those who survive those first years of life, there are still numerous difficulties to face.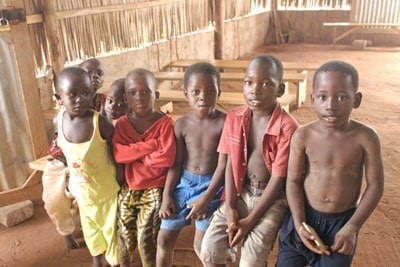 Major problem areas include:
Education — In addition to the overcrowding and lack of funding for teachers, there are numerous issues that negatively impact the education situation in Togo. According to a UNICEF survey, 5 percent of boys and 2.2 percent of girls who attend primary school will continue on to secondary school. A lack of motivation and financial problems are blamed for this, along with the extreme distance sometimes involved (with some children walking three to four miles one way). Girls are especially affected, with 52 percent of girls in northern Togo having no access to school, largely because they are expected to care for the homes and their younger siblings.
Child Trafficking and Labor — The high rate of poverty in Togo has led to children being traded by their parents for small amounts of money or products such as radios, bicycles or clothing. Parents are promised better living conditions for their children but in reality most live as domestic workers or even prostitutes. Children forced to work as domestic, factory and agricultural laborers often receive no wage at all and those who do might earn between four and ten dollars per month. Those who decide to run away usually end up on the streets, which often leads to prostitution for girls and theft or drug addiction for boys.
Health — Diseases and health problems such as malaria, typhoid, diarrhea and malnutrition have an especially devastating effect on children. There is little access to hospitals or clinics, especially in rural areas. It is estimated that half of Togo's population may not have access to potable water. It is also believed that more than 60,000 children in Togo have been orphaned by HIV/AIDS.

TOMORROW: The State of the Church
---
Photo and story by Phoebe Rogers
Continue Reading ›
Today, we're beginning a four part series to introduce you to Togo, the newest country Compassion works in. The Compassion office is now open, and the staff are working to begin registering children in the fall.
An Overview of the Country
Located in West Africa, Togo has a southern coastline that borders the Bight of Benin. Togo's western neighbor is Ghana, eastern neighbor is Benin and northern neighbor is Burkina Faso.
Slightly smaller than the state of West Virginia, Togo is home to 5.7 million people — 42 percent of whom are under the age of 15. Located on the coast, just across the border with Ghana, the capital city of Lome has a population of approximately 850,000.
French is the official language of Togo and also the language of commerce. There are four other main languages of the country: Ewe and Mina in the south and Kabye and Dagomba in the north.
An individual from Togo is called a Togolese. There are 37 tribes within the country. Approximately 51 percent of the population practices indigenous religious beliefs, while 29 percent are Christian (either Protestant or Catholic) and another 20 percent are Muslim.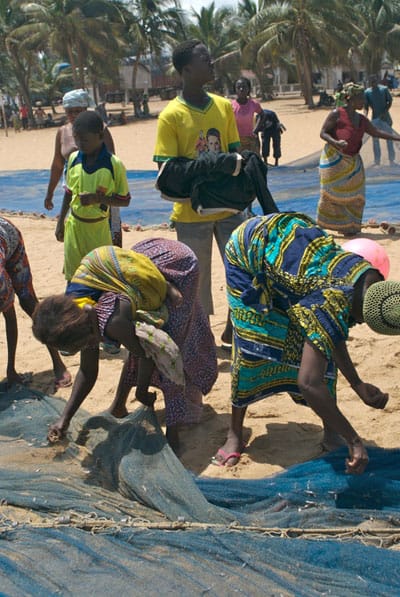 Environmental issues include deforestation, water contamination and, increasingly, air pollution. Major diseases include diarrhea, hepatitis A, typhoid fever, malaria, yellow fever and meningitis. Malnutrition is also prevalent especially during the dry season. A shortage of water during the dry season leaves many people traveling several miles to access
clean water
. Any sort of sanitation infrastructure is practically nonexistent. The HIV/AIDS prevalence rate among adults is estimated to be 4.1 percent.
Commercial and subsistence agriculture provide employment for about 65 percent of Togo's population. Many families turn to "petty trading" — street vending — in an attempt to support themselves. Due to the economic instability of the country, there are numerous stories of civil employees only being paid for one out of three or four months of work. This includes teachers, many of whom are trying to oversee classrooms of more than 100 students. As a result, there are also stories of teachers requiring students to pay a small bribe in order for the teacher to actually teach lessons.
Political and economic troubles have led a growing number of the rural population to migrate to the urban areas, which in turn has led to a growing number of social problems within the cities. As is often the case, children seem to be the most negatively affected by these trends.
TOMORROW: The State of the Children
---
The famous and multi-talented Phoebe Rogers lives in Kigali, Rwanda. She is the regional trainer for Africa, wrote these Togo posts, took the photos and has the longest title know to humankind. It's something like: Africa Regional Communication, Tours and Visits Learning and Support Specialist. Basically, she trains and supports the Africa region's communication specialists and tour and visits specialists.
Continue Reading ›