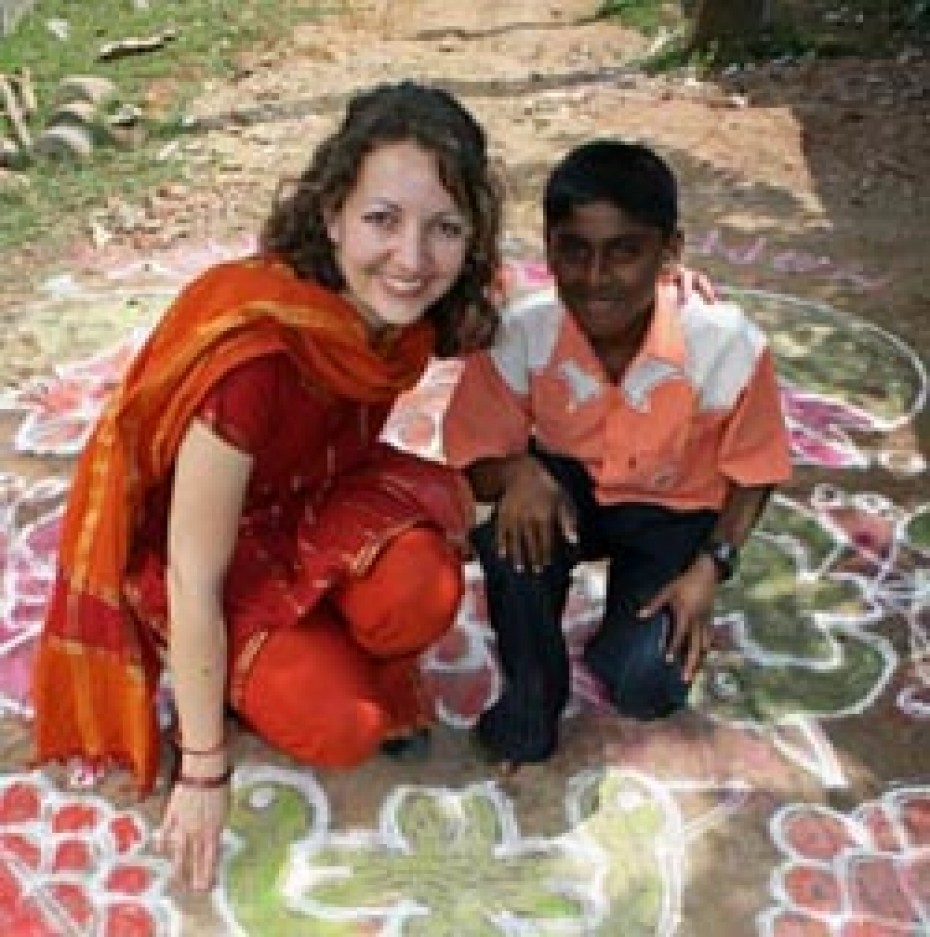 NOTE FROM EDITOR: This content honors Compassion's historical work in India. While we no longer have an India sponsorship program, we are grateful for the lives changed and meaningful work achieved through our sponsors and donors in our nearly 50 years there. For a detailed explanation of the end of our sponsorship program in India, please visit: compassion.com/india-update.
---
When I was in India last month, I met the boy I sponsor, Sarath. I had been hoping and praying to meet him, and I just happened to be taking a work trip to India.
I was a bit nervous. Don't tell, but I'm not great with kids. I know I work at Compassion, but I'm a writer–more natural with a keyboard than with real, live people, let alone children who can smell fear. So I wasn't sure how this was going to go.
The day I visited his village outside Chennai was Pongal, a festival in the state of Tamil Nadu. Along the way, we saw bright sand drawings outside every doorway and cows adorned with flower garlands for the holiday. I had put on my nicest salwar kameez, vainly worrying he would think I was some weird-looking old white lady.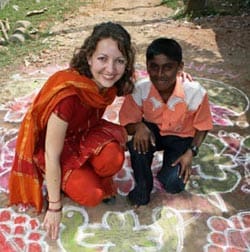 We arrived in Sarath's neighbhorhood, and I was so happy to see that it was a relatively nice, pleasant place. There was space between the homes, his family had their own bathroom and even a little courtyard to play in and wash dishes.
Sarath was waiting outside. I'd like to say we rushed toward each other and hugged and cried. We didn't. (I learned on my trip that Indian children don't seem to be as into hugging as other cultures are.)
We shook hands and he whispered something in my ear. He was very sweet. He was so shy that during the entirety of my visit, he only whispered a couple of short phrases in my ear, so quietly I couldn't tell if they were in English or Tamil.
We stepped inside and I met his mother, two lovely sisters, aunt, and cousin, who all share the same little room for their home.
On their shelf was a picture of my husband and I. His mother told me that he likes to call us "Mommy" and "Daddy," even though the project taught him to call us Auntie and Uncle. Sarath tells his mom that even if she dies, he knows he'll be OK because there's someone else who cares about him. (more…)
Continue Reading ›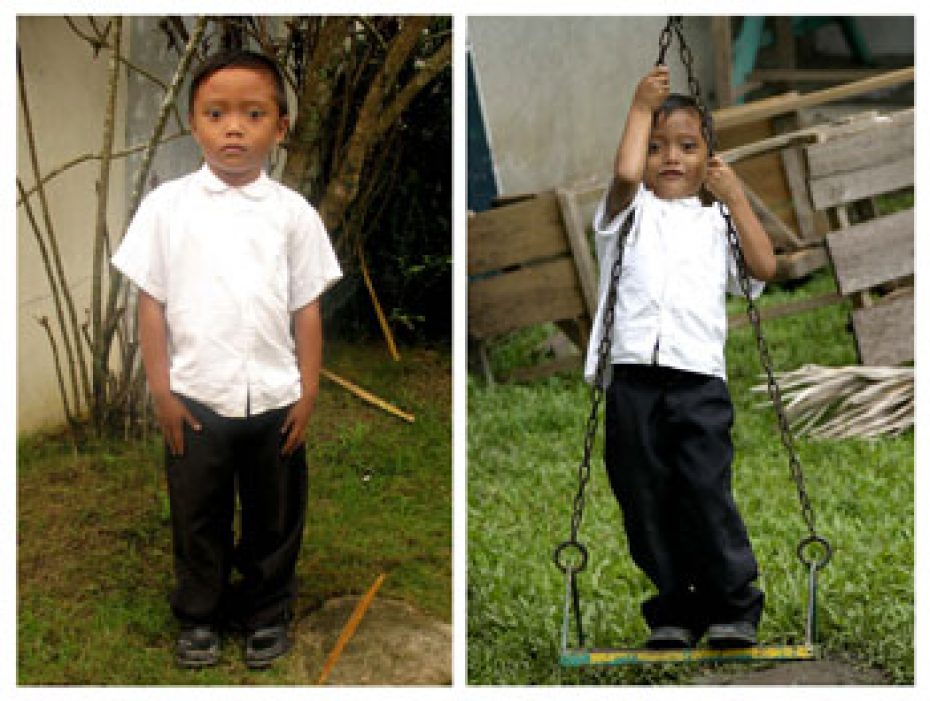 Tell me if you can relate to this: When I first started sponsoring my Compassion child, I clung so tightly to that one picture I had of him — my one lifeline into his world. OK, so I knew from his bio that he helps his mom wash dishes and loves art, but I would hold that little picture in my hands and examine every detail, trying to glean whatever information I could.
Continue Reading ›