Remember when Val Bure and Katia Gordeeva won the Battle of the Blades? Val donated his award money to Compassion — and mothers and babies in Moca, Dominican Republic, are now receiving health care, nutritional support and a whole lot of love thanks to his mad ice skills.
Last month, Val and his wife, Candace Cameron-Bure, had a chance to visit the program in the Dominican Republic with their three kids — Natasha, 12, Lev, 11, and Maks, 9.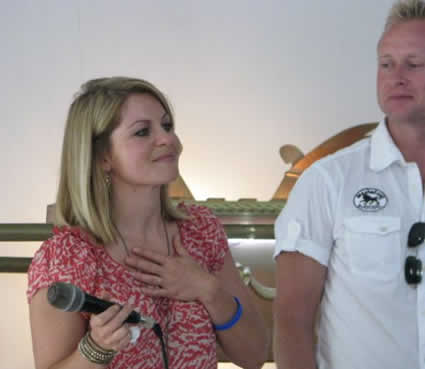 On our Compassion tours, parents often bring their teenagers but rarely their younger children. Which raises the question: When should we start teaching our children about poverty and exposing them to the needs in the world around them?
For Val and Candace, it wasn't even a question.
Val grew up in Moscow. Because his father was an athlete, his family had more provisions than many of his neighbors, but Val still knew what it was to go hungry. At times, his mom worked three jobs just to try to feed her kids. More than once, Val, his brother and his mother shared a single apple for a meal. So when Val and Candace visited the Dominican Republic, he felt like he was home; he could relate to so many of the children's experiences with poverty.
For Val, shielding his kids from poverty simply didn't make sense — to him this was life, this was reality. And Candace, who had observed poverty firsthand on a previous mission trip, wanted God to use the tour experience to plant a seed in her children's hearts.
"Because we're very fortunate with our jobs, our kids haven't really had much experience with poverty. They haven't seen how a lot of people live. We wanted them to see what it's like and take something away, to come back appreciating what they have."
Some people are hesitant to expose their young children to extreme poverty — unsure if it will be too much for them. Candace says she and Val were very sensitive to their kids, listening to and encouraging them when some things seemed overwhelming.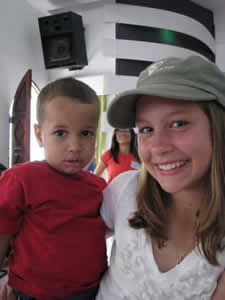 Now that they've been back for a couple of weeks, they see the difference in their children. Natasha is more willing to help wash the dishes and has a better attitude toward those dreaded chores in general.
Maks, their 9-year-old who had gotten mad at his dad at one point during their visit, saw children who didn't have a dad and realized how thankful he was that he has a dad who loves him.
Lev saw how happy the kids were with what little they had, and he realized that he needed to not complain but be thankful for what he has.
Candace trusts that God will use this experience to impact her kids.
"I don't think any child is too young to go see and experience poverty. It broadens your point of view, and I don't think there's a difference between a 9-year-old and a 29-year-old.

"My 9-year-old won't forget that experience. It has planted a seed in my kids' hearts to help the needy, to help the poor, and to do whatever it is that God has called them to."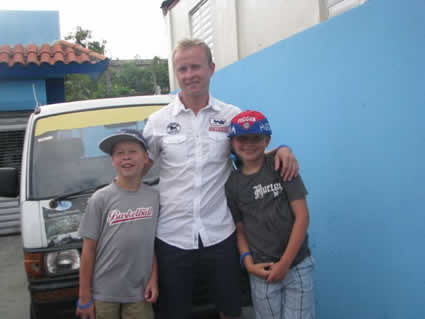 Not all of us have a chance to go on a trip to the developing world with our children. But there are many ways to begin teaching our kids about poverty and about God's heart for those in need. You can talk to your kids about the child you sponsor and pray together for him or her. You can have your kids write letters to your sponsored child and ask questions about their daily lives.
Or check out our other resources for kids at our Kids Corner.
What about you? What have you done to teach your kids about the needs around the world? What changes have you noticed in your children as a result?