Beyond your basic physiological and safety needs, what are the most important needs in your life?
What are your thoughts on these seven human needs we've selected? Which would you keep and which would you replace?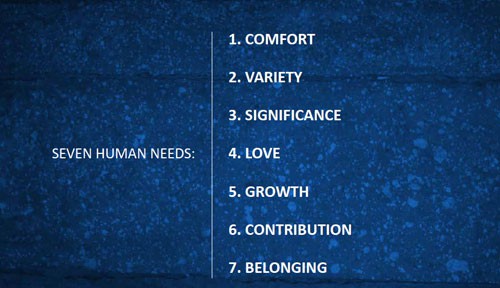 The images and their message are courtesy of our Product Management Director, Kurt Birky.