Do you remember the feeling of falling in love? A force so undeniable any who see it know without question they are bearing witness to the birth of something beautiful. In this way, I fell in love in Ecuador.
In my life, I've seen so much beauty: awe-inspiring vistas across half the world, a father's sacrificial love, undeserved second chances, lovers grown old yet not distant, children at blissful play, and the mercy of God in a broken world.
But on this final night of my visit to Compassion's work in Quito, Ecuardor, my heart is open. And God shows me a true, haunting beauty: their faces.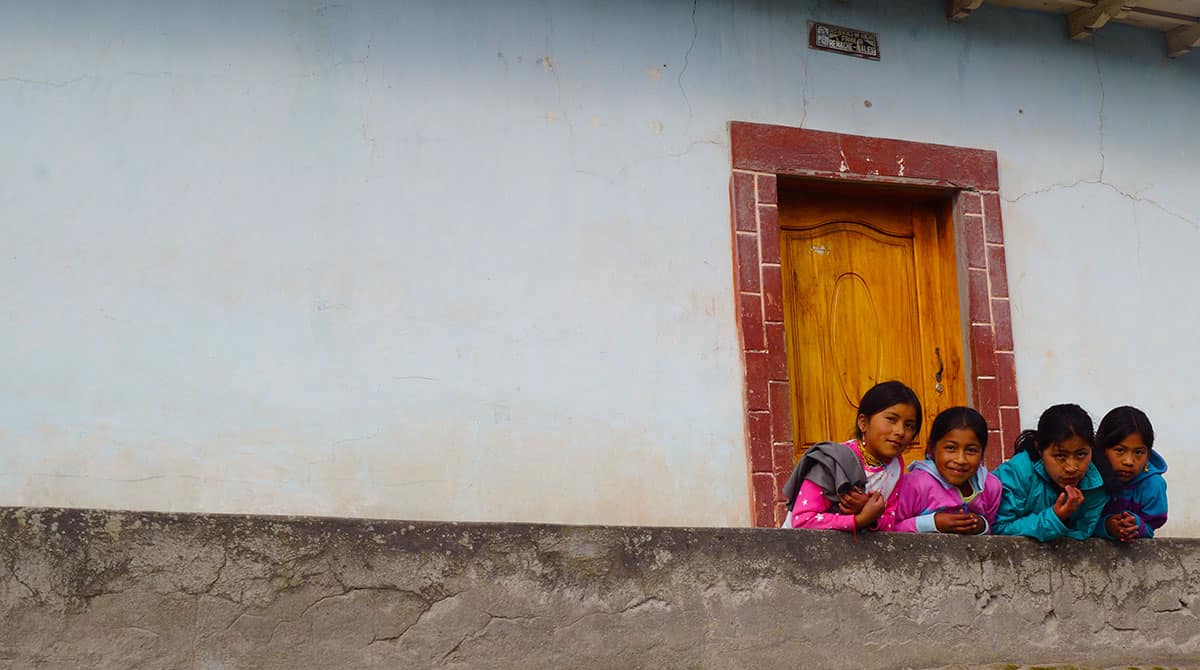 They will be with me, I pray, forever.
I could tell of every detail seared upon my heart these two eternal days: the grit ground between my teeth and toes from seasonal dust storms. The smell of these beautiful children, somehow both rancid from lack of washing and a sweet mixture of earth, open air, and the newness of their fragile lives.
There were tears enough and plenty of worship to impact us all. Still, it was not these obvious, blessings that shake me still. It is their hugs.
Tiny Ecuadorian hugs.
Help Families Affected BY COVID-19
Families in poverty have no safety net in times of crisis. Help provide food, medical care and support during this pandemic.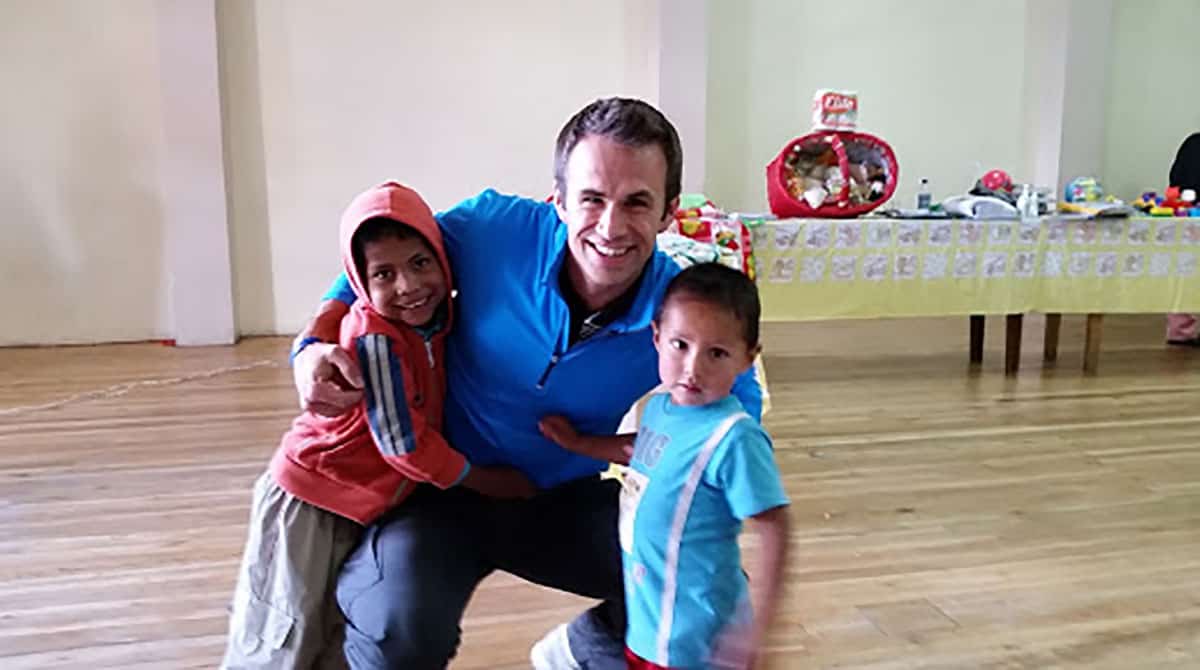 Mobs of small bodies flung in packs against us, near strangers, with reckless abandon; tiny fingers desperately scrambling for purchase to leverage their smallness into an ever-tighter embrace.
Nothing can prepare you for what it is like to touch the yearning of a forgotten soul.
When one comes face to face with Jesus, in the small, longing eyes of all the poor and powerless, it begins a hunger deep inside.
Our lives are flooded with activity, tradition and routine subconsciously muting this hunger, this transformational force of God's work in our lives. A force that calls us into dusty, desperate, and forsaken places where we will be blessed by moments of restored perfection.
Perfect because God designed us to be filled up by pouring out…of ourselves. This is the very same grace we claim to know yet struggle to find in daily transformation because it is only found in the act of giving rather than receiving.
Jesus had no regard for his life. We gave only a few blissful minutes to these beautiful children of Ecuador, but Jesus lived every moment this way. Giving of himself for his children.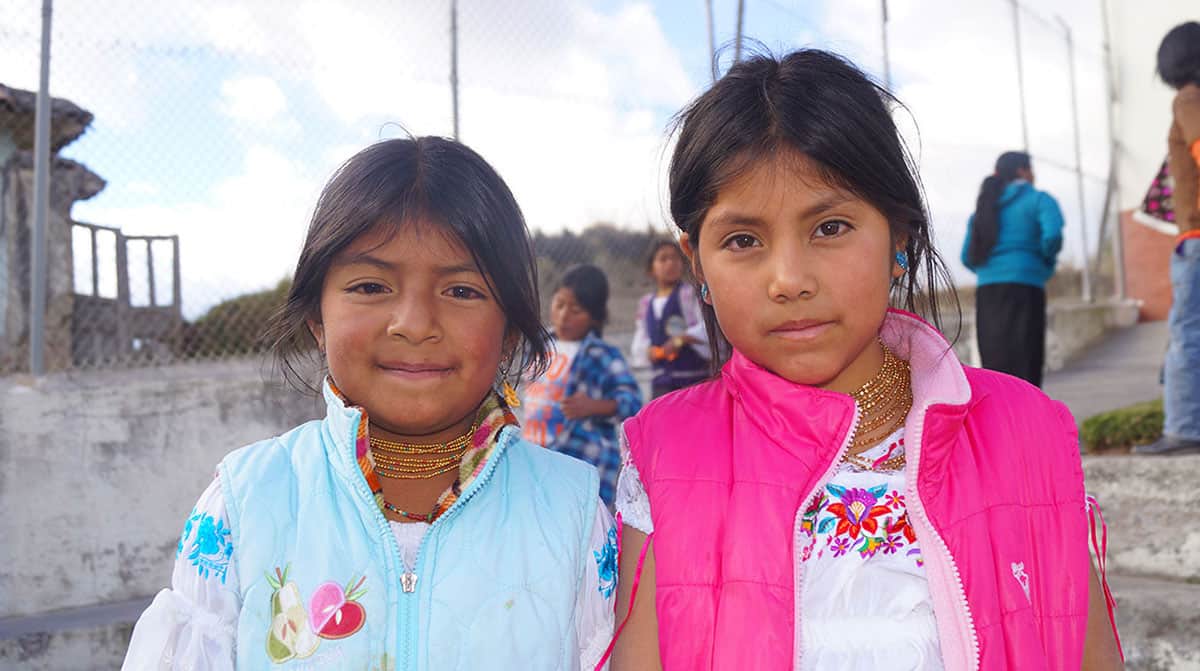 To be mobbed by these children with base, human needs and longing for affection forces one to look into the "why" behind such a desperate act of seeking connection. Could it be while looking into our own lives, what is and what is lacking, we stare at a place devoid of an answer to the hunger?
Perhaps he places the question in our hearts to force us to admit that the reason we can't find fulfillment in following Him is because we are called to be givers to the less of the world rather than the receivers of more grace.
I have seen true beauty of restored hope in the least of these in Ecuador. I want them to know a God who desires only good for them. To know His mercy and grace. There is no reason why they shouldn't experience this to the fullest.
I witnessed the beauty of hope restored in the stories and lives of the guides, pastors, tutors, and the children and their families that are involved with the local churches with which we partner.
Children and families who had otherwise been forgotten.
I saw children, and all whom they touched, being released from their physical, intellectual, socio-economic, and spiritual poverty in Jesus' name!
There are so many more yet to be reached. I came to Ecuador with two children I call my own and left with hundreds.
I urge you to take a look at that hunger inside of you today. Ask the question: how can I be filled up by pouring out? In what way can I give of myself with my time or talents or resources?
Can I find a way to help someone in my community?
Can I write the child I sponsor an encouraging letter?
Could I help meet the critical needs of a child in poverty?
Whatever it is, big or small, make the decision to do it – you'll never be the same!