When I started working in the Child Information area updating statistics, I noticed that the biggest change over the years, apart from the children advancing school grades, was the increase in fathers' neglect. This touched my heart and led me to pray while I continued to update the biannual reports.
I was a sponsored child, and I remember one of my tutors sharing with me this verse: "Although your father and your mother left, God will pick you up," adding "Your life is in God's hands" because my father had already abandoned us.
I understood that parents may fail because they are human, but God's love is inexhaustible. God will pick us up even if our parents abandon us.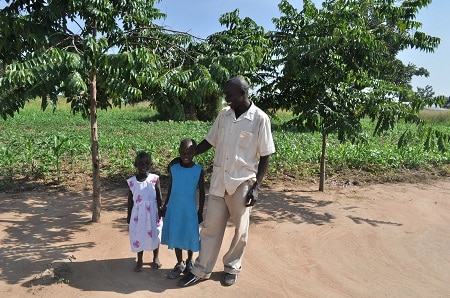 God is in control of everything. There are moments in life when it seems that God has made decisions that we just cannot understand. But instead of asking ourselves the "Why?" of things, we must understand that God has a "what" in mind. Doing this will help us have a totally different point of view.
Perhaps many of us still do not understand why we grew up without parents, or why we feel alone, or why we may have shed so many tears. But I tell you that God loved us from the beginning of creation.
We're the apple of His eye, He's never left us, and we are who we are and where we are because God wanted that for us. He has beautiful plans for my life and for yours, plans that He will accomplish if only we will let Him.
Even if my father and mother abandon me, the Lord will hold me close. —Psalm 27:10, NIV
Prayer: Dear Father, I pray that You will protect those who think they are alone. Show them that You have them in the palm of Your hand. I pray Your face is reflected in their lives. Spread a heavy rain of blessings upon them, and let them feel Your presence at all times and everywhere, amen.
---

ABOUT THE AUTHOR: Maria Hito works as a Sponsor Donor Services Associate in Peru
Read all the One in Spirit devotionals.