No matter your theological beliefs, it is outstanding that the mother of Zebedee's sons wanted them to make it big time in the "kingdom of Jesus."
She had such high confidence in her sons. She believed in them and was confident that they could rule with Jesus. I wish I were the son of this mother!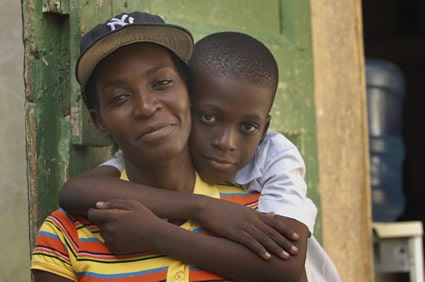 My own mother, along with my father, told me repeatedly that I would amount to nothing in life.
I was not a saint when I was a young boy. I caused them troubles and many sorrows, to the extent that they anticipated that my life would be catastrophic. The sad reality is that I grew up believing it. I thought of myself in accordance with my parents' words until Jesus became my Savior!
Jesus loved me and saw potential in me. He believed I was worth dying for, and indeed He gave His life for me.
When I did not trust myself, He valued me and gave me a new and meaningful life. My parents saw it and became proud of me too! Jesus did what they failed to do.
Sometimes, the only thing we need to become shining stars is somebody to value us and believe that we can do it.
As a parent, if you do not believe in your child, who will? As a supervisor, if you do not look out for your supervisees and speak up for them, who will?
"What is it you want?" he asked. She said, "Grant that one of these two sons of mine may sit at your right and the other at your left in your kingdom." —Matthew 20:21, NIV
Prayer: Please, Lord, help us to be a positive influence on the people we come in contact with.
---

ABOUT THE AUTHOR: John Laba is the Area Director for West Africa, Togo.
Read all the One in Spirit devotionals.