When Luis Angel was 7 years old, he received his first letter from a loving couple who had begun sponsoring him. Thrilled to know someone was praying for him, Luis embraced each word from every letter he got until his departure to heaven.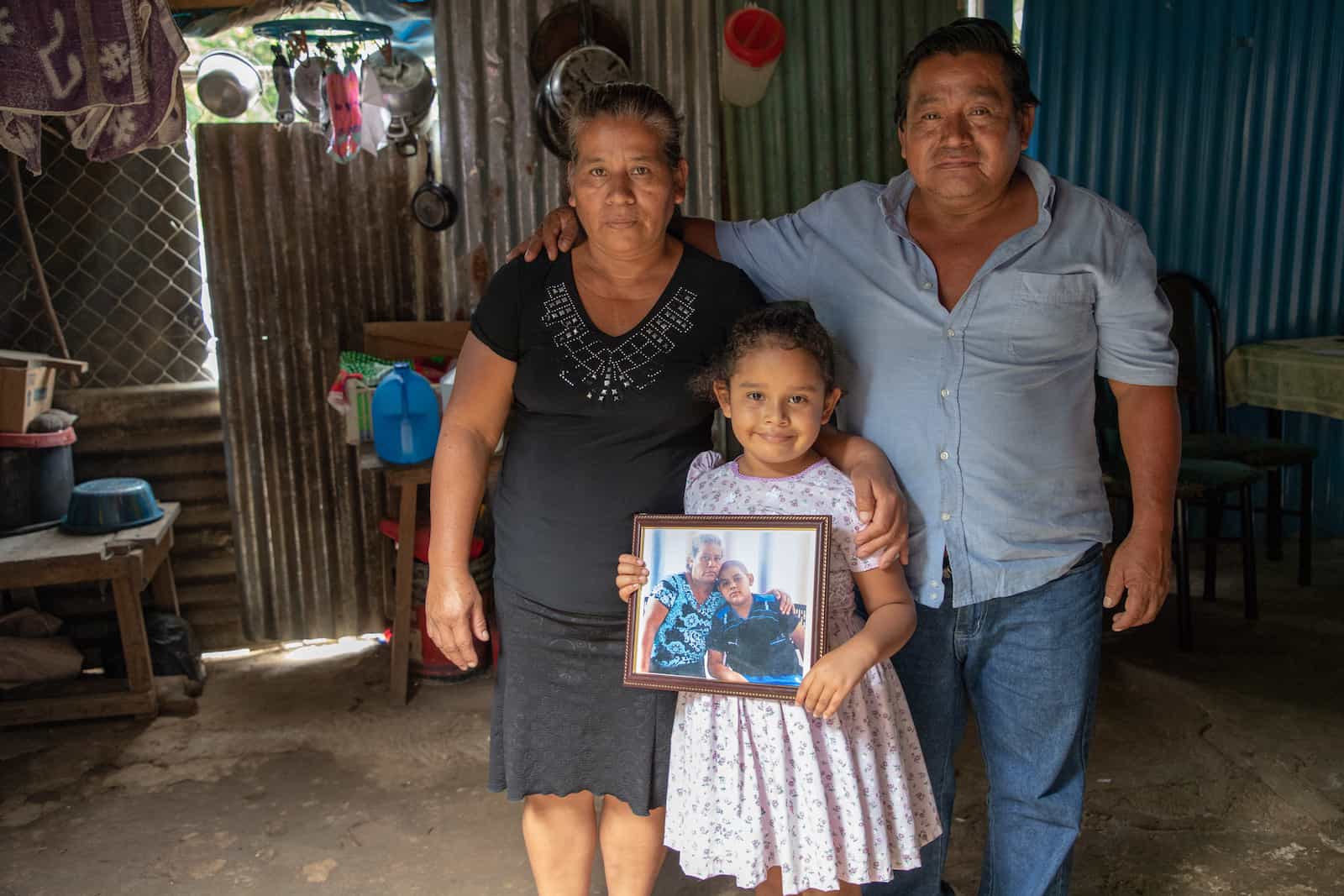 His grandparents, Maria and Jose, had cared for Luis and his sister, Sharon, as their own children since they were babies. Their father had abandoned them, and their mother, who was very young, had moved to San Salvador, El Salvador, to work.
"Luis was my grandson, but in my heart, he was my son," Maria says. "He used to call me 'Mom.'"
Maria and Jose faced the challenges any parents would, but they didn't feel alone on the journey. Luis began to attend a Compassion-assisted center at a local church. He soon received a sponsor, and they started sending words of encouragement. Even from a distance, the words from Luis' sponsors provided spiritual guidance and comfort.
"I didn't learn how to read," Maria says. "But Luis used to read the letters from his sponsors to me. They had loving words that came at the right time."
Then the unthinkable happened.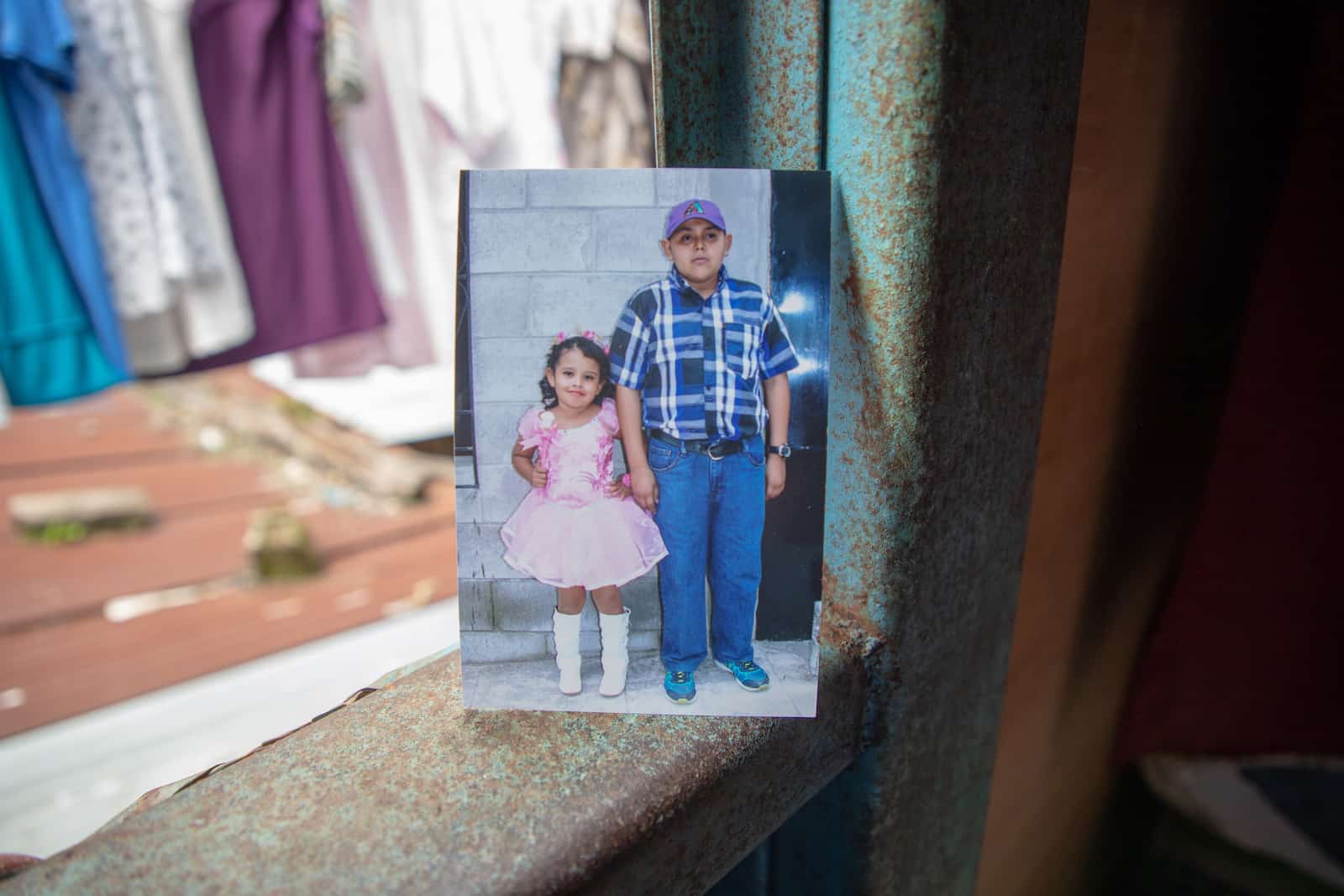 When Luis was about to turn 11, he started getting fevers. He had just had his annual checkup and everything looked fine. But the Compassion center helped him get additional medical tests. In the meantime, they let his sponsors know what he was going through.
Concerned, Luis' sponsors tried to cheer Luis up on his 11th birthday:
"Dear Luis, Happy Birthday! We hope that even though you are not feeling well, that you are able to enjoy your birthday and feel love from God and your family."
They continued, saying how sad they were about his news, and letting him know they were praying for him every day. They asked him what Bible verses gave him comfort and offered their own verse of encouragement: "Yes, my soul, find rest in God; my hope comes from him. Truly he is my rock and my salvation; he is my fortress, I will not be shaken" (Psalm 62:5-6, NIV).
Sadly, Luis didn't get better.
After many tests and visits to the doctor, the family found out that Luis had leukemia and liver cancer.
"I was heartbroken," says Maria with tears.
During the following months, Luis visited the National Children's Hospital many times with Compassion's support. Luis was feeling very low because what he enjoyed the most was working in the fields and harvesting with his grandfather. But he couldn't visit the crops while he was in the hospital.
Despite this, Luis was thinking of others. He asked his grandfather to gather all the children of the men who helped him with the harvest. Luis was preparing something special. While he was in the hospital, Luis started collecting toys and coloring books. Then, when he was briefly discharged, Luis gave all his toys and coloring books to the children.
"He learned to give when he received gifts from his sponsor, so he wanted to do the same for others," says Maria. "About 30 kids were blessed with Luis' generosity."
In the last letter he sent, he said goodbye to his sponsors.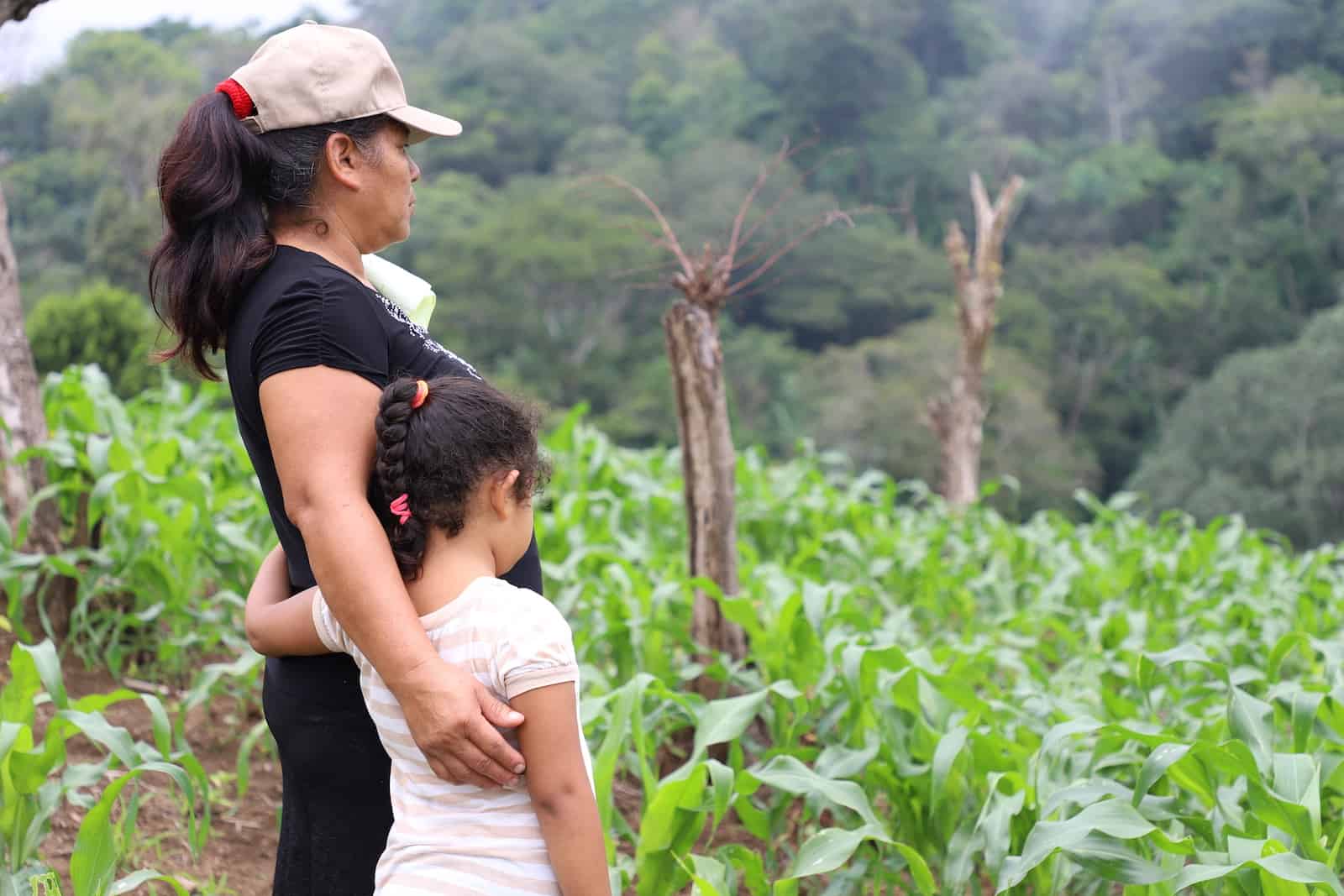 Luis knew that he didn't have much time left, so he told his sponsors how much he loved them and how thankful he was for their support and gifts. He told them how blessed he was to enjoy each day of life despite his illness. Lastly, he mentioned how thankful he was for their prayers, as they helped him very much.
Luis' sponsors sent a last letter to him. They told him:
"Remember that Jesus is always with you, and He also has angels watching over you who are helping with your healing."
Luis went back to the hospital and spent his last week there. His grandma Maria was with him the whole time.
"Luis was very weak. He had dark circles under his eyes, and the last X-ray showed that his liver was completely gone. He was in great pain, but he managed to stay in a good mood because, incredibly, he never complained. He was waiting upon God," Maria says, wiping her eyes.
One year after his diagnosis, Luis went home to heaven.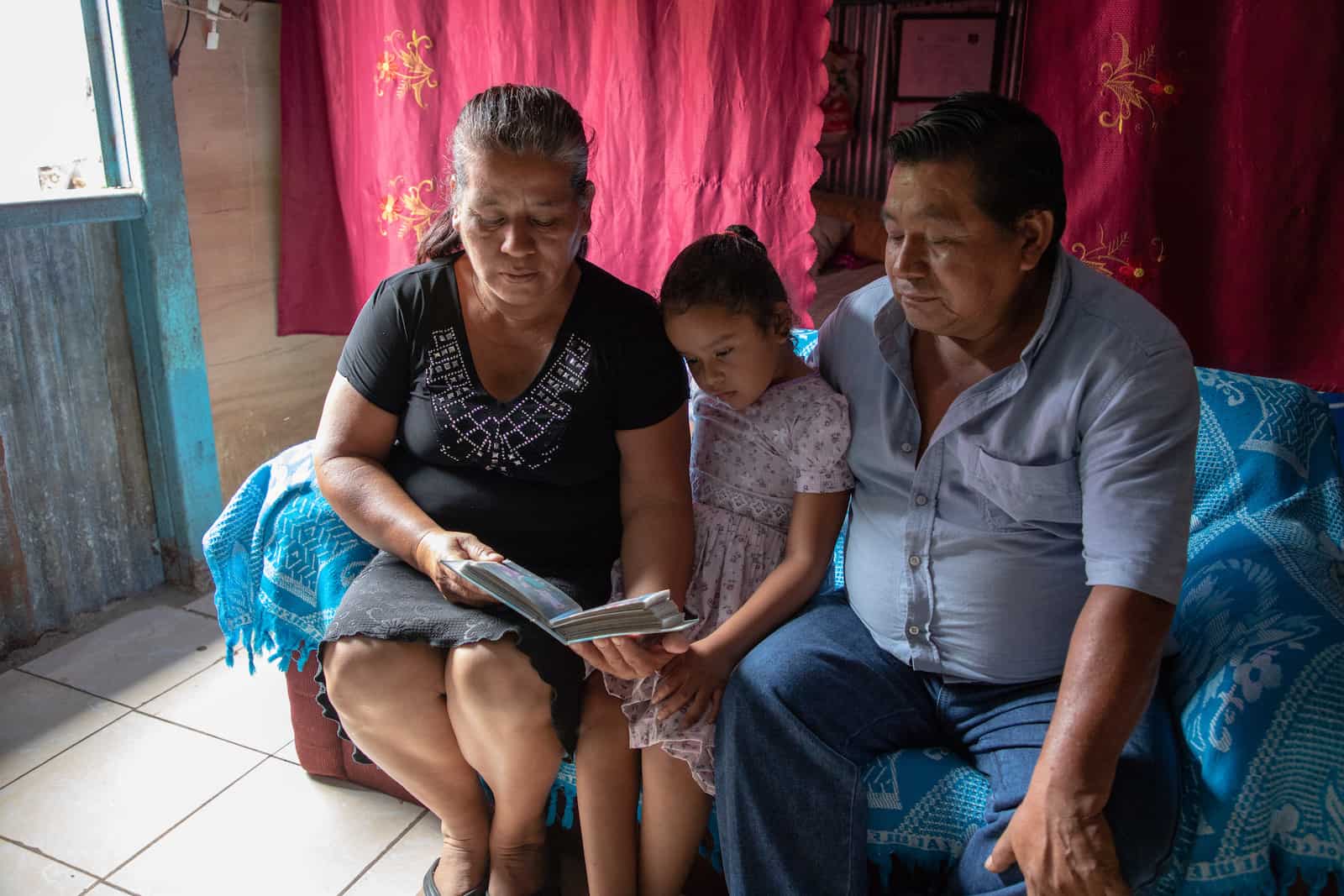 The family's wonderful memories of Luis comfort them. Maria collected many of Luis' photos in a family album that they take out and look at together.
"There is a special photo in the album that was placed there by Luis, and he left a special instruction never to take it out of the album. It was a photo of his sponsors," says Maria. "He considered them family, and that is why they are in our family photo album. They meant a lot to him and to us."
Luis' little sister, Sharon, feels very proud of her brother and remembers him as a brave boy. She is now doing many activities that Luis used to love, such as helping with the crops and climbing the trees that Luis used to climb. She recently started attending the same Compassion center as well.
And guess who her sponsors are …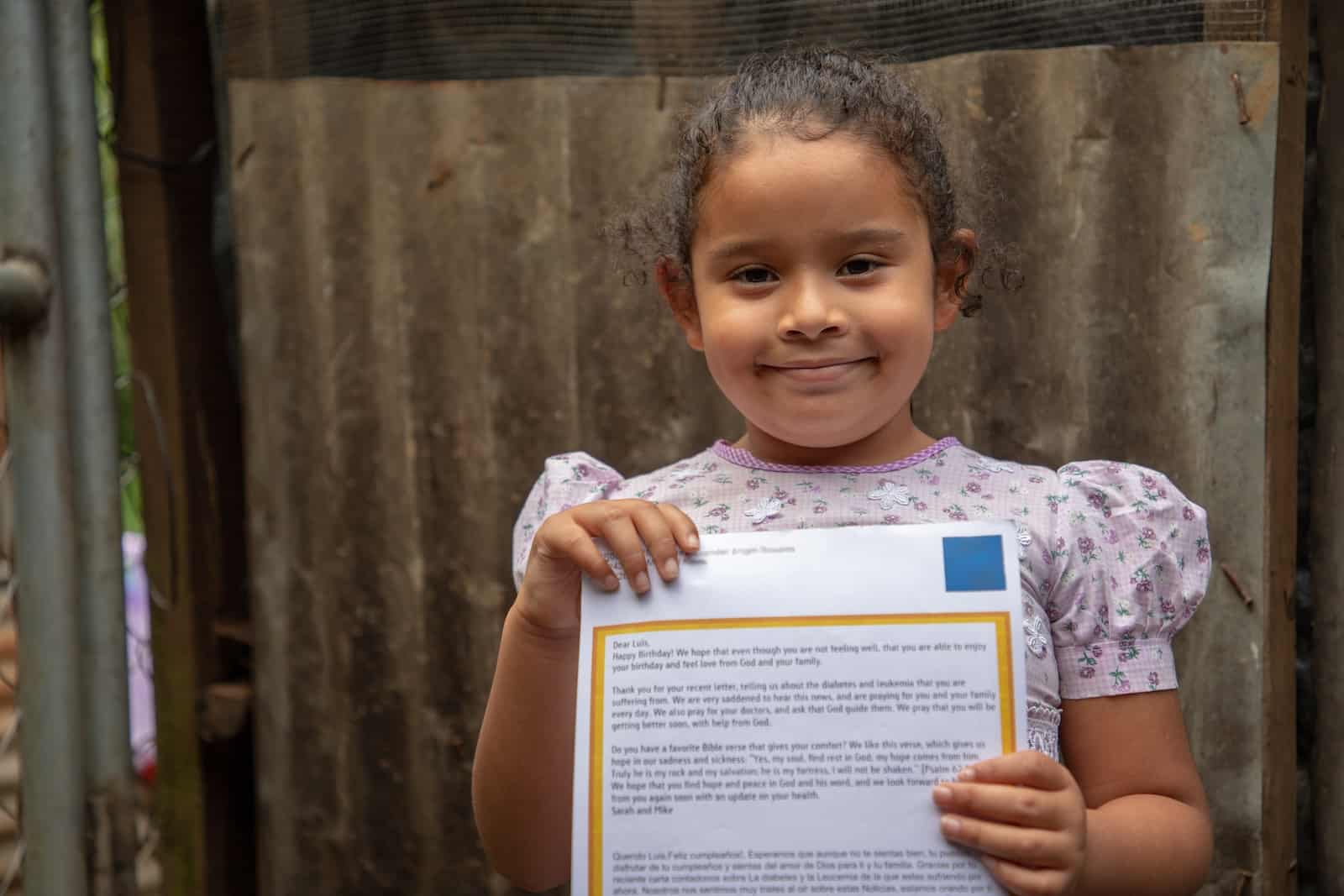 Luis' sponsors made a special request to start sponsoring Sharon! As God provides comfort to Luis' family and sponsors, they have become one united family. Sharon is happy to be exchanging letters with the family who saved a special place in their hearts for her brother. Now Sharon has a special place in their hearts too.
In their first letter to Sharon, they said:
"We are so happy that we were able to sponsor you after all the years that we were able to sponsor your brother, Luis. We know that God loves you and your family very much and we love you too! We have been praying for you and your family and will continue to ask that God will watch over you all."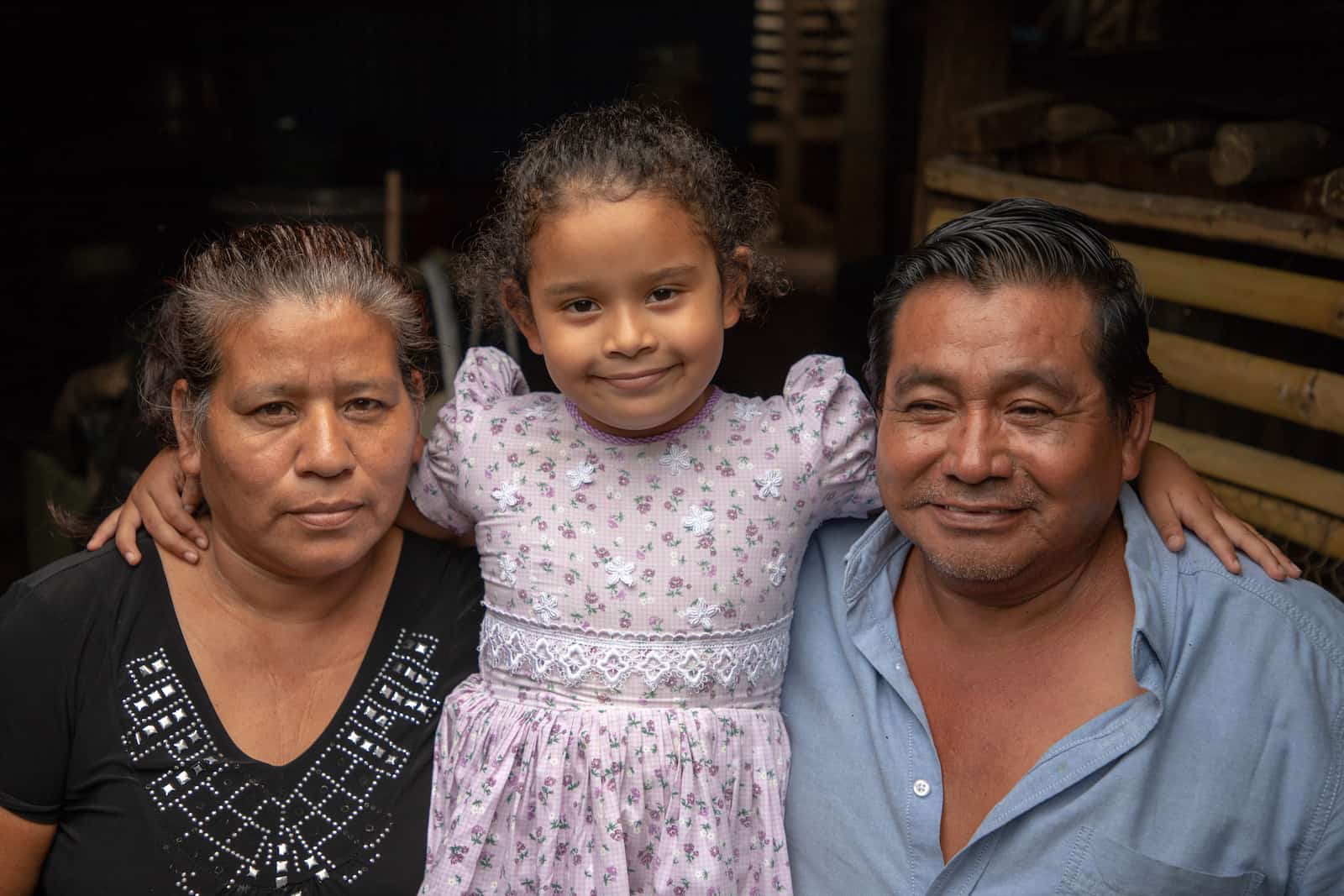 When you write your sponsored child, you never know the power of the letters.
We may not fully know the situations that we have the privilege to enter into. They might not be situations as dramatic as Luis'. But take to heart that your letters are bringing comfort, encouragement and guidance into what are sometimes desperate circumstances. Through these letters we are able to share the hope of Jesus with one another across so many miles.
WRITE A LETTER ›