This is Emelia. She is a sponsored child in Ghana. And obviously, she's praying.
We don't know what she was praying for in the moment the photo was taken, but if she's anything like us, it might've been for the photographer to hurry up and take the picture. 🙂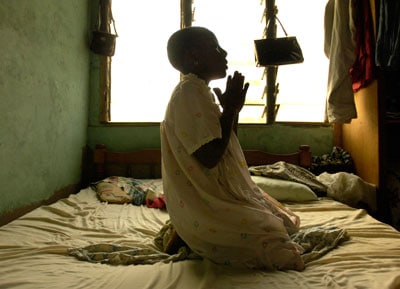 Will you join us and Emelia in prayer?
Leave your prayers as comments to this post. They can be prayers for the children we serve, for Compassion as a ministry, for our country staff . . . they can be prayers about anything you want.
Just open up and speak to the Lord.