Brazilian Carnival is known worldwide as the country's main celebration. It is a very popular, colorful and festive party that was brought to Brazil by the Portuguese in the mid-17th century, and it has since become one of the hallmarks of the Brazilian people.
The samba school parades in Rio de Janeiro are known worldwide as a huge mixture of colors filling the city's avenues. It's almost impossible not to dance to the contagious rhythm of the music and to the famous samba school drums.
Seen from afar, the party is truly beautiful, and it's possible to understand why tourists from around the world come to Brazil during Carnival.
But if you look closer, you will see another scenario: evangelical churches sending their youngsters to camps far, far away from the folly of Carnival, and continually warning these children about the dangers of succumbing to this party.
It is during this time of year that breweries' sales peak. Although the country has laws against the sale of alcoholic drinks to minors under 18, it is common to see young people and adolescents drunk and stumbling down city streets at dawn because of Carnival's folly.
The drunkenness triggers a series of problems, most of them involving the youth: street fighting, fatal traffic accidents, increased pornography use, and, as an additional consequence, the spread of STDs. During Carnival season, Rio's city hall even distributes free condoms to the population.
Carnival reaches from north to south, and each region's celebration manifests its own cultural characteristics. In Rio de Janeiro and Sao Paulo, for example, the samba school parades are the main attractions.
The northeast has regional parties with dancing and typical food that attracts tourists. But regardless of the region or denomination, many Brazilian churches preach the same message: the spiritual dangers that Carnival entails.
Staff member Ledio laments,
"Drunkenness during Carnival has become a tradition. We always fear that our teens will get into trouble due to drinking and drug use. During Carnival, everything is wide open because of the seasonal excessive drinking and drug use that triggers crimes and tragedies."
In Campinas, members of the Centro de Desenvolvimento Integral Timóteo church take their young people to camp every year during Carnival. Some of the teens at the child development center are always invited to join the church youth group. Generally, the center invites young people who do not attend church and would otherwise mingle in the street parties.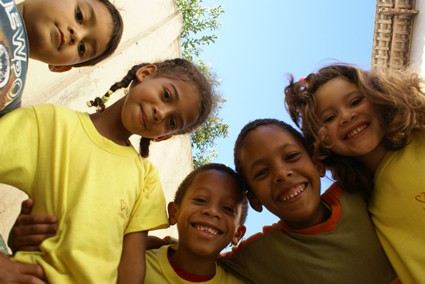 The result of the Carnival camps (or retreats, as some call them) is always edifying — young people renew their commitment to God and are spared the bad influences of both the street and their own homes.
Marcia, center director tells us,
"It's a way to save them. These festivals put children in inappropriate locations for their age. Many children end up staying home alone, increasing the risk of violence and abuse, mainly because alcohol consumption is exaggerated at this time. Unfortunately the community likes Carnival."
Jesus said that "the eye is the lamp of the body" (Matthew 6:22) and our ministry — in relation to Carnival — serves as a vaccine of sorts to help children and adolescents see clearly. Our staff members explain the reasons why Carnival is not a party that Christians should be involved in and how it displeases God because of excessive drinking and exposing the eyes to inappropriate things.
Biblical teaching on what God likes and dislikes is relayed to children throughout the year, but it is reinforced by the child development center teachers as Carnival approaches. To give children alternative activities during Carnival, we offer a variety of workshops, particularly for teenagers, such as craft classes and movie sessions held at the development center.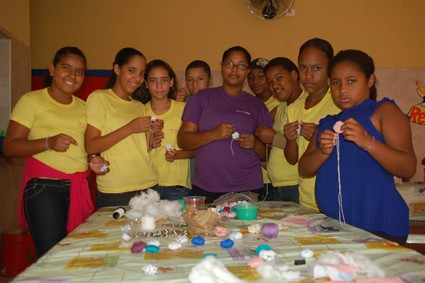 This helps them focus on positive things so they understand that holidays are not the most important thing in their lives. The result of this work can be seen in the individual decisions of children and adolescents.
Thanks to the work of our child development center staff, many young people have been spared from Carnival, and have learned that they don't need to get drunk to be happy.