In chapter 15 of Mark's gospel, Jesus cries, "My God, my God, why have you forsaken me?"
In 2011, I visited Nairobi. I find it a strange place — a staggering contrast between rich, developed areas and huge inner-city slums. Many in those slums do feel forsaken and beaten down.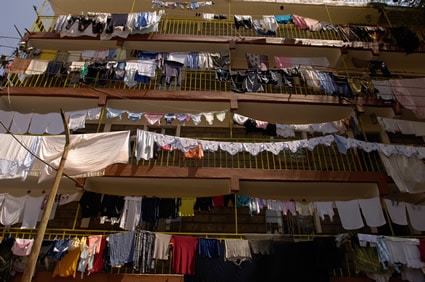 People ask the same question Jesus did. We all have times when we cannot hear God and feel forsaken. It happened to King David in Psalm 22 when everything went wrong. It happened to Job when he lost everything, and it happened to Jesus on that darkest of days, the Friday of His death.
Charles Spurgeon preached on this in 1872. His language sounds quaint, but the message is clear.
First, it is OK to feel forsaken. If David, Job, and Jesus did, it's not a sin. Second, in these times, we have to cling to God.
Spurgeon said, "In the darkest hour with darkness all around Him and within Him, Jesus still clung to God with both hands. His left hand said 'my God' and His right hand said 'my God.'" It is easy to believe in the good times but far more difficult in the hard times.
For us and the children we help, it can get incredibly hard. But thankfully these words are not the end of the story. King David wrote in Psalm 23, " The Lord is my shepherd, I shall not want." Job said, "I know my redeemer lives." Jesus rose again.
Many children in the slums of Nairobi and other places in the world feel forsaken. They see the riches of downtown Nairobi, yet they are helpless. But with the help of the Church, our ministry, a sponsor, and God, it's not the end of their story.
I believe that this ministry is a tool the Holy Spirit is using to change "forsaken" into "not want." It is fantastic to be a small part of that process. I can't think of anything better.
At noon, darkness came over the whole land until three in the afternoon. And at three in the afternoon Jesus cried out in a loud voice, "Eloi, Eloi, lema sabachthani?" (which means "My God, my God, why have you forsaken me?"). —Mark 15:33–34, NIV
Prayer: Dear Father, thank You for allowing us to play a part in Your plan for children. Thank You for that privilege. Amen.
---

ABOUT THE AUTHOR: Richard Atterton is the Chief Operating Officer of Compassion United Kingdom.
Read all the One in Spirit devotionals.