Along with everyone else here at the Global Ministry Center, I found my plans altered and my priorities shifted as a result of the Waldo Canyon Fire. Ironically, I have found myself feeling grateful that I am interning at the ministry this summer in particular, because I have had a unique chance to see the Body of Christ operate in its purest form.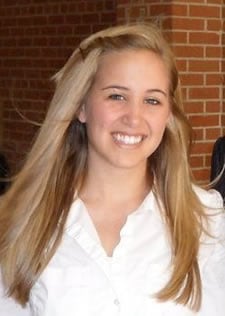 In my attempts to process what has happened around the city of Colorado Springs, I was faced with three realizations.
First of all, as believers we are so fortunate that our security is found not in what we presently have, but rather in what we could never lose.
In Matthew 6, Jesus urges us to store up treasures in heaven, where moth and rust do not destroy, and where thieves do not break in and steal.
When I heard that my own neighborhood was under mandatory evacuation, that verse forced me to evaluate what I truly treasure in life.
1 Corinthians 3 says that one day, the quality of our work for Christ will be tested with fire. If what we have built survives, we will receive a reward, but if it is burned up we will suffer loss.
I did not truly understand the weight of that verse until I saw the flames for myself.
The second epiphany I had this week was that Christ never intended for the Church to be a building. Rather, He calls it a body – His Body.
In Acts, the early Church is described this way:
"All the believers were one in heart and mind. No one claimed that any of his possessions were his own, but they shared everything they had" (Acts 4:32, NIV).
This verse brings to mind everything from Compassion's Good Samaritan Fund, used to help those who had to evacuate, to intern home host Bill Kritz, who said,
"At this point, you don't even need to ask if any other evacuating interns can stay here. Anyone is welcome."
The love of Christ has been so visible among Compassion employees during this difficult season.
Furthermore, after seeing the power of the flames, what does it mean that our God describes Himself as a consuming fire? To the best of my understanding, that means He is able to destroy and to refine, and that He cannot be contained.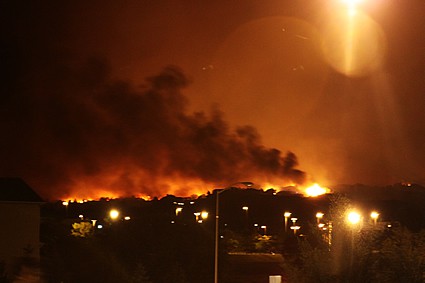 If you are anything like me, you probably felt a little hopeless watching the fire tear through forests and homes, knowing that neither our efforts nor the efforts of firefighters could do much to stop it.
Our human tendency is to interact only with forces, situations, or even people that we feel we can control – but then when we are confronted with something like this we are humbled and reminded of our own inability to compare with our awesome God.
Since we are mere humans, He could easily destroy us, but because we are His people He instead chose to do the much more difficult work of refining and purifying us to make us more like His Son. As we remember the raging fire, let us see it as a metaphor for the strength and power of our God — while recognizing that He is infinitely stronger and more powerful.
"Therefore, since we are receiving a kingdom that cannot be shaken, let us be thankful, and so worship God acceptably with reverence and awe, for our 'God is a consuming fire.'" — Hebrews 12:28-29, NIV
---
ABOUT THE AUTHOR: Allison Temnick is a Compassion intern who recently graduated from Baylor University. She sponsors a little girl in Ecuador.
*Waldo Canyon fire photo courtesy of Trusty Photography.