It's full blown autumn in our neck of the woods. Leaves are changing colors, falling off the trees, and finding their way into our yards. The changing of seasons always causes us to reflect: on life, work, family, purpose.
This month for Totally Worth It, we're asking you to reflect as well. It's easy to concentrate on what's been hard in your life — to focus on everything that's bad. Our hope is that this month's stories will reflect God's goodness and truth. And we hope you'll be inspired to reflect on what's good in your life, too … because you are totally worth it.
Quotes Totally Worth Quoting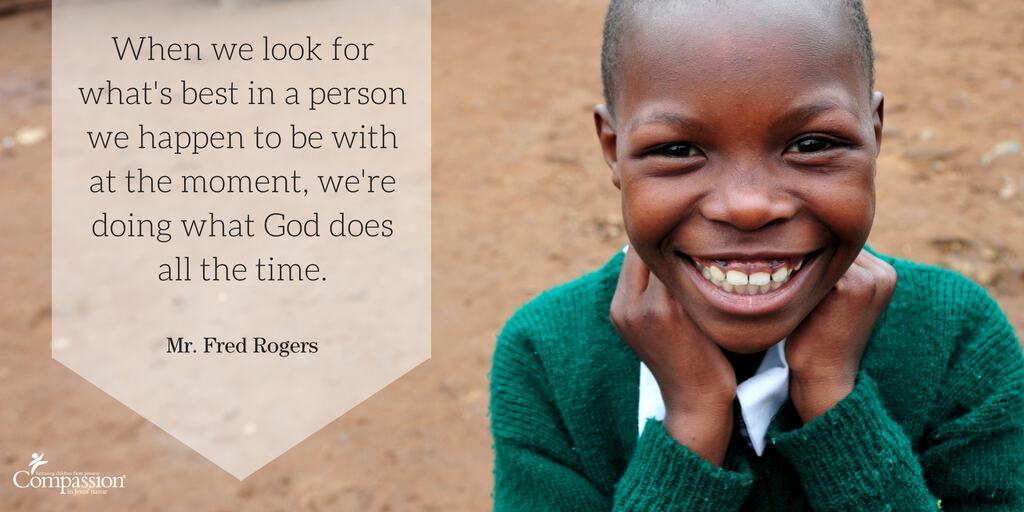 [ Tweet this picture ]
News Totally Worth Knowing
Take this drone and eat it.
Windhorse Aerospace recently announced a prototype drone that can deliver humanitarian aid to those affected by disasters around the world. What makes this drone special is that every part of it can be broken down for use: the plywood frame can be used as firewood, the wings are packed with food, and the protective cover can be used as a shelter.
Why This Is Worth It: Are you kidding? What's not cool about this story? It has drones (amazing). It helps those in need (spectacular). It goes unwasted (eco-friendly). As Ben Smith noted on Twitter, every part serves a purpose while also making deployment faster and more affordable. Using innovative tech to help others: Now that's good.
Checkmate poverty.
Last month, Disney released Queen of Katwe, a movie about the transformation of Phiona Mutesi from a young girl living in poverty in Uganda to chess prodigy that brings her and her family into prosperity.
Why This Is Worth It: We connect with stories of hope but this is also one that shows poverty for what it really is: a multi-spoked wheel that persistently rolls over anything in its path. What stood out the most for us was the message of the chess club founder, Robert Katende, that to defeat poverty we have to get personally involved.
385,000,000 kids not 400,000,000 kids.
A new report from UNICEF says that nearly 385 million children live in extreme poverty, living on less than $1.90 USD a day. Prior to this report, the best statistic we had was from a 2013 World Bank report, which said it was 400 million children. But that number was based on the old $1.25/per day poverty line. The poverty line was adjusted last year to better reflect purchasing power, among other factors.
Why This Is Worth It: Even though it sounds good to say that there are less children suffering under the weight of poverty, these are still staggering numbers.
"The sheer number of children in extreme poverty points to a real need to invest specifically in the early years — in services such as prenatal care for pregnant mothers, early childhood development programs, quality schooling, clean water, good sanitation and universal health care," said Ana Revenga, Senior Director, Poverty and Equity at the World Bank Group.
We couldn't agree more which is why some of our most important work is done to help pregnant women, new moms and babies to give them the best chance at good health during such a critical time in their lives.
Pictures Totally Worth Seeing
Stories of survival and recovery are still pouring in from Haiti after Hurricane Matthew one month ago. Compassion storyteller, Ryan Johnson, was airborne a few days after the hurricane to capture the devastation around the country. Check out his Instagram account for some stunning pictures, including this one…
Compassion Stories Totally Worth Reading
25 Gorgeous Pictures of Churches in the Developing World
Investing in the futures of children through the local church enables a community to change at a foundational level.
An African Childhood
From the moment Emelia wakes up in Ghana — at 6:15 a.m. on a Saturday! — she is on the go.
I'm No Longer an Orphan
The lives of two girls who live more than 8,000 miles apart are woven together by tragedy.
A New Life For Betty
The path to forgiveness comes to one mom through her child.
Compassion Alumni Worth Celebrating
Meet Gaby: a 20-year-old caring and determined woman. We're completely blown away by Gaby's story because it makes us reflect about our own circumstances and how God can use anything for good.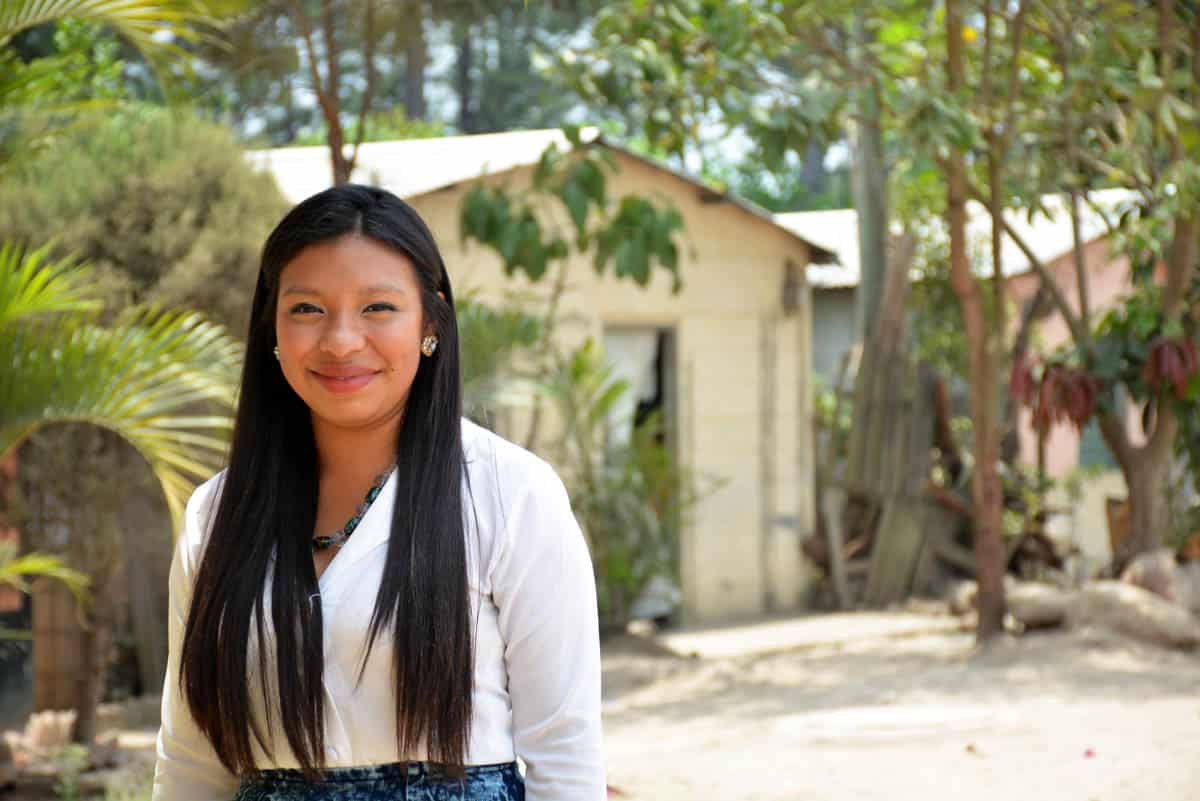 You see, for 13 years, Gaby attended the Compassion program at her local church. For 13 years, she dedicated herself to her education under the eye of her tutors and mentors. For 13 years, she opened her Bible and studied God's words as they came to life. For 13 years, she dreamed of a life free from the chains that poverty put around her at birth. And after 13 years, those dreams are coming true.
Very soon, Gaby will get a degree in business administration from her local university. Very soon, she will lead her community to experience the same love and hope that she has experienced. Because, very soon, Gaby, an alumna of the sponsorship program in Honduras, will soon become the director of the very child development center that she attended when she was a child.
Sponsors Totally Worth Spotlighting
This is seriously the best part of opening my mailbox. #absolutejoy @compassion pic.twitter.com/s5OTwWZeTl

— Carly Poor (@carlybeth11) October 17, 2016
It's our favorite part too, Carly! Love getting and sharing the mail you get from the kids you sponsor? Use #compassionletter when you post it on social media so others can enjoy it with you!
So what do you think about Totally Worth It so far? Anything in your world that is totally worth sharing?
---
Gaby's story contributed by Juana Ordoñez Martinez.